Cuddling Season is On: How to Make It Even Cozier
Everybody loves feeling warm, safe and comfortable, and with winter already in full swing and days getting shorter and colder, you might be wishing that your favorite pillow was a real person you could cuddle with all day. Or, perhaps you are lucky enough to have already found the cuddle partner, but you still aren't quite sure how to get cozy.
Either way, if you're looking for ways to make the most of your cuffing season and enjoy your cuddling time to the fullest, here are some suggestions you should consider.
Adjust the lighting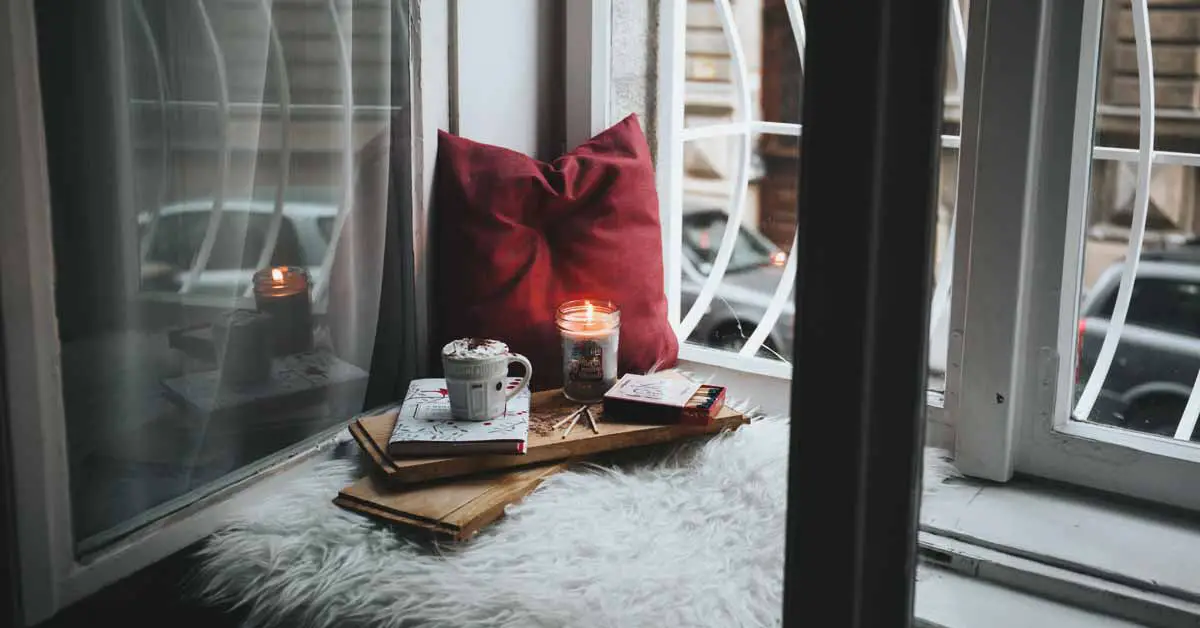 The lighting in your room can influence both the atmosphere and your mood. You don't want the room to be too bright, since you can't exactly get into that relaxed state of mind that you need for cuddling if the lights are too strong. The best way to create a truly magical atmosphere that is perfect for getting cozy is to rely on natural light during the day and some scented candles or dim fairy lights in the evening.
Enjoy some hot chocolate
There aren't many things better than a cup of nice hot chocolate during the chilly winter days, and enjoying one with your cuddle buddy makes it even more amazing. Especially since both chocolate and cuddling are known to release the hormone dopamine, which makes you feel closer to your partner and enjoy each other even more – a perfect combination of warmth and happiness. Of course, you can throw in some actual chocolate as well and enjoy a comfy night of cuddling while watching Netflix, nibbling on chocolate, and sipping your delicious drinks.
Make yourselves comfy
To make the whole experience more pleasurable, make sure you wear warm and soft clothes. So, instead of jeans and typical shirts, opt for fuzzy sweaters, hoodies, sweatpants, warm socks, or simply your pajamas. If you want to go the extra mile, you can even create your own cuddling nook – choose the most comfortable armchair or couch, grab a couple of soft pillows and a warm blanket, set a small coffee table next to you for your hot beverages, hang some string lights above or around the nook, and invite your cuff for some cuddling time.
Keep your emotions in check
One of the most important things when it comes to having a cuddle partner is making sure you two are on the same page. If you're not interested in anything more than cuddling, make yourself clear right from the start. If they, on the other hand, do expect more, then they aren't the right for cuddling – or, at least, not just cuddling. It's essential that you make your needs and intentions clear, that you understand each other, and that you agree on the "rules" so as to avoid any hurt feelings later.
However, things tend to happen when we least expect them, so if one of your does start having feelings, talk about them and figure things out before proceeding. You can always stop the fun, or you can make it more serious and have even more fun. After all, knowing how to be a good girlfriend does include knowing how to be a good cuddler, and by the time you get serious, you'll already have plenty of experience.
Find the right cuddle partner
If you don't have a cuddle buddy yet, there are a few things you should keep in mind when looking for one. First, it should never be your crush or your ex because you're not looking for a relationship. Choose somebody who is cute but completely incompatible with you, so you know for sure that such a relationship couldn't work out. Next, choose somebody who is fun and nice – they are going to stick around for a while so you probably don't want to spend time with somebody who has a terrible sense of humor, or even worse, doesn't know how to communicate with you at all. In other words, it should be fun and enjoyable, but not too enjoyable so you don't fall for each other.
Finally, if for some reason you just can't seem to find the right one, you can always cuddle with your furry four-legged friend. Dogs and cats are just as soft, they love to cuddle, and you can never love them too much, so there's no way either of you can get hurt from spending too much time cuddling.
Getting through the cuffing season can sometimes be quite depressing if you have nobody to get cozy with. Plus, there are so many benefits to cuddling, it would be a shame not to find a cuddle buddy – at least for the holiday season. Therefore, grab your significant other, best friend, or furry family member, and cuddle the cold away.
Isabel William BIO:
I am Consultant by day, and Freelance Writer by night.
I'm trying to spread my blogging voice through informative and well-written articles.
My area of interest are well being, mental health, self-improvement as well as beauty of millennial transitions in all aspect of life.
I am also a lover of literature and philosophy. And that's why I believe that sometimes it is just enough to enjoy a really good book, smooth jazz and a cup of coffee to travel somewhere else.