Cube Of Raw Chicken Parts Circulates On Baggage Carousel At Airport, People Left Feeling Nauseous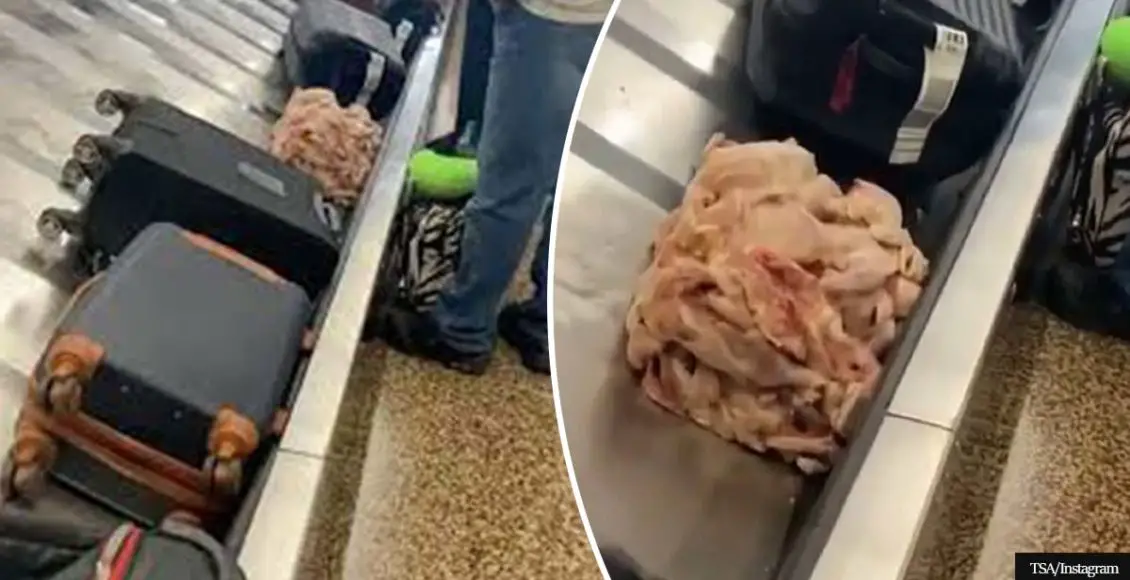 Seattle, Washington: People waiting for their luggage at an airport were left in shock after they saw a large cube of raw meat making rounds on the baggage claim carousel. 
A video shared on the web shows a large cube of smushed-together raw chicken parts mostly consisting of drumsticks and wings. The footage was made public by the Transportation Security Administration (TSA).
As a caption to the video, the agency wrote:
"Can chickens fly? Well… assuredly no poultry is flying like this."
How the chicken parts got there remains a mystery but investigators don't suspect foul play.
"We hear at one time these wings and thighs were cooped up in a cooler. Somewhere between baggage and the carousel they became free range," the TSA said.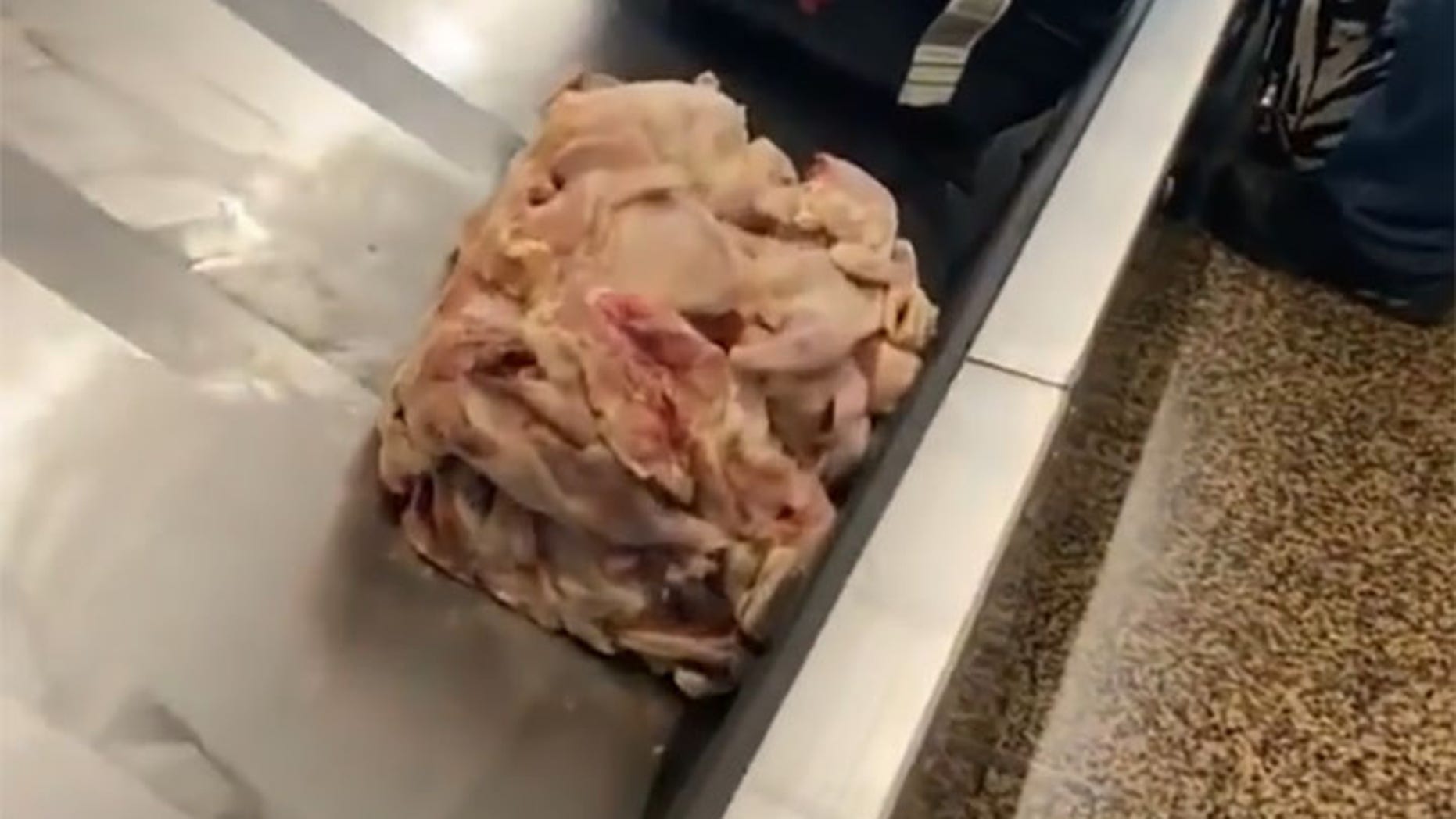 Most likely, the gross-looking package has slipped out of its storage container while retaining its cubic shape. 
"Don't wing your travel packing. In order to keep from ruffling any feathers meat should be properly packaged. Ice or dry ice is permitted to keep the flock chilled," the TSA went on to say.
The video has since been taken down but managed to amass more than 500,000 views, with people commenting:
"I see salmonella everywhere… I feel bad for maintenance/cleaning ppl. People really NEED to check poultry or anything perishable on their trips,." one person wrote.
Another commented:
"Enough to convert me to veganism."
A third commenter wrote:
"An interesting method of rotisserie."
Yet another joked:
"Oh Lord. Kudos to the ability for those chickens to stick together in hard times."
The TSA advises passengers to "reach out to our hens and roosters at #AskTSA" if they have questions related to "raw travel."
For ABC7's report on the story, please see the video below.
What are your thoughts on this story? Let us know by joining the conversation in the comments and please share this article if you've found it of value.