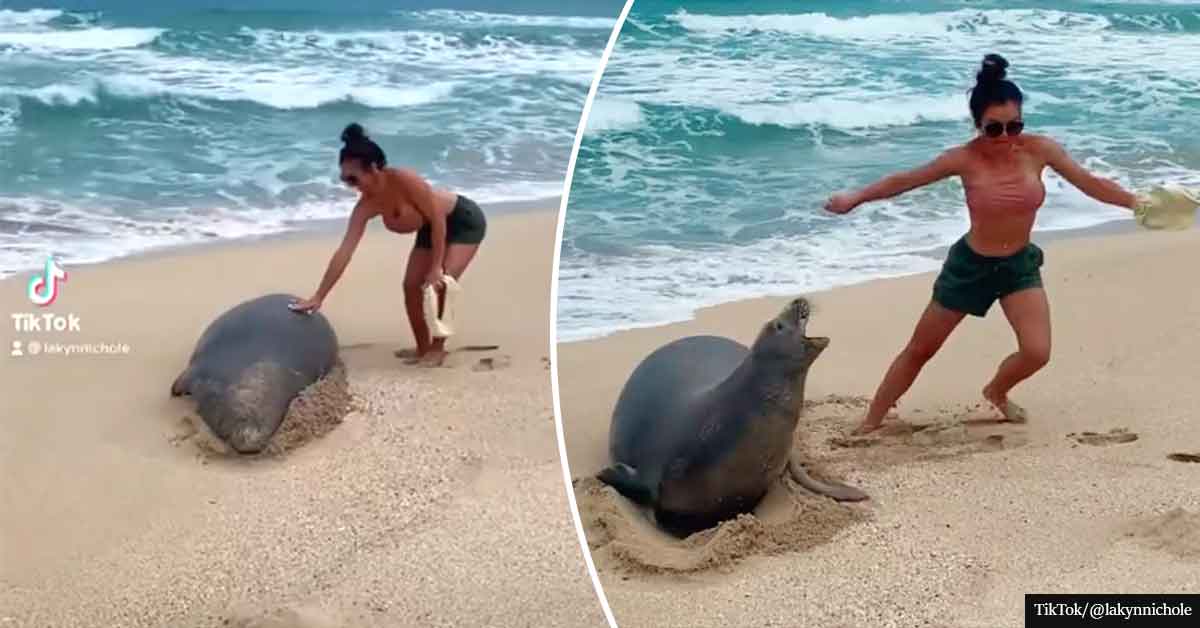 Couple FINED for touching endangered Hawaiian seal after viral TikTok
A couple was fined for disturbing an endangered Hawaiian monk seal while on their honeymoon. 
A Louisiana couple made headlines after a TikTok video of a woman touching an endangered Hawaiian monk seal at a Kauai beach went viral. Following the popularity gain of the clip, the pair were fined for disturbing the animal.
As 9GAG reports, the incident occurred while the newlyweds were on their honeymoon.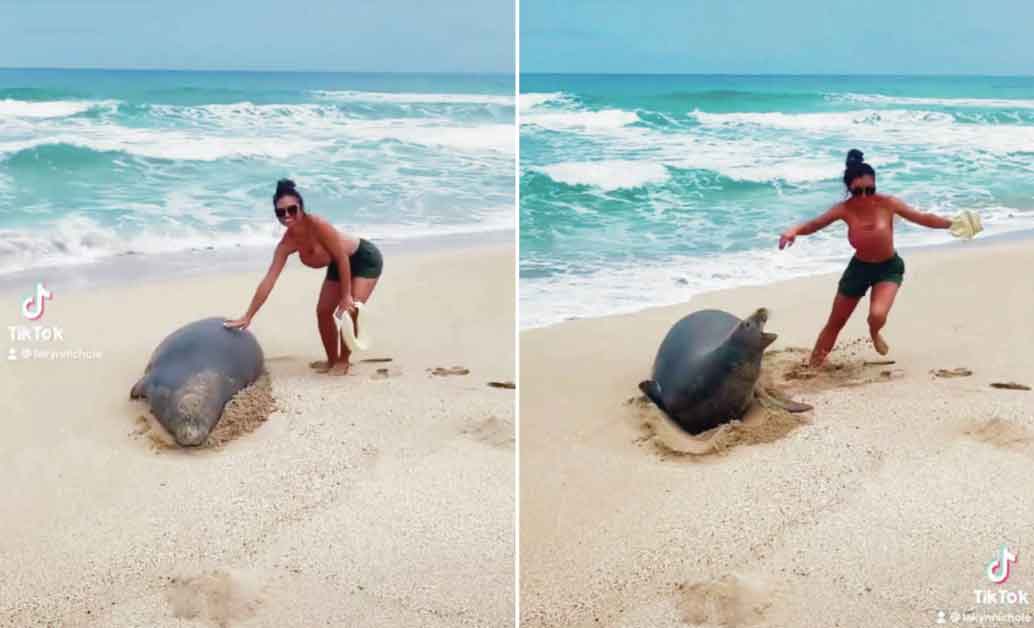 Speaking to the Star-Advertiser, Stephan, the husband, apologized:
"We're deeply sorry. We love Hawaii and the culture. We didn't mean to offend anyone. We respect the ­culture."
He then explained:
"We didn't see no signs. We didn't know anything, but I know that's no excuse. We sincerely apologize if we offended any locals. The last thing we want to do is disrespect anyone or anybody's culture or lifestyle. That's something we're really, really sorry about."
The man claimed he and his wife, Lakyn, are "animal lovers," and they didn't wish to "cause any harm."
Stephan added:
"We're animal lovers. We weren't trying to cause any harm or threaten or scare any animals. We're deeply sorry. We'll learn from this mistake."
After seeing the video Stephen's wife posted on TikTok, the National Oceanic and Atmospheric Administration (NOAA) contacted them to issue a fine of an undisclosed amount. However, as harassing a Hawaiian monk seal is considered a Class C felony under state and federal laws, they may have to pay up to $50,000.