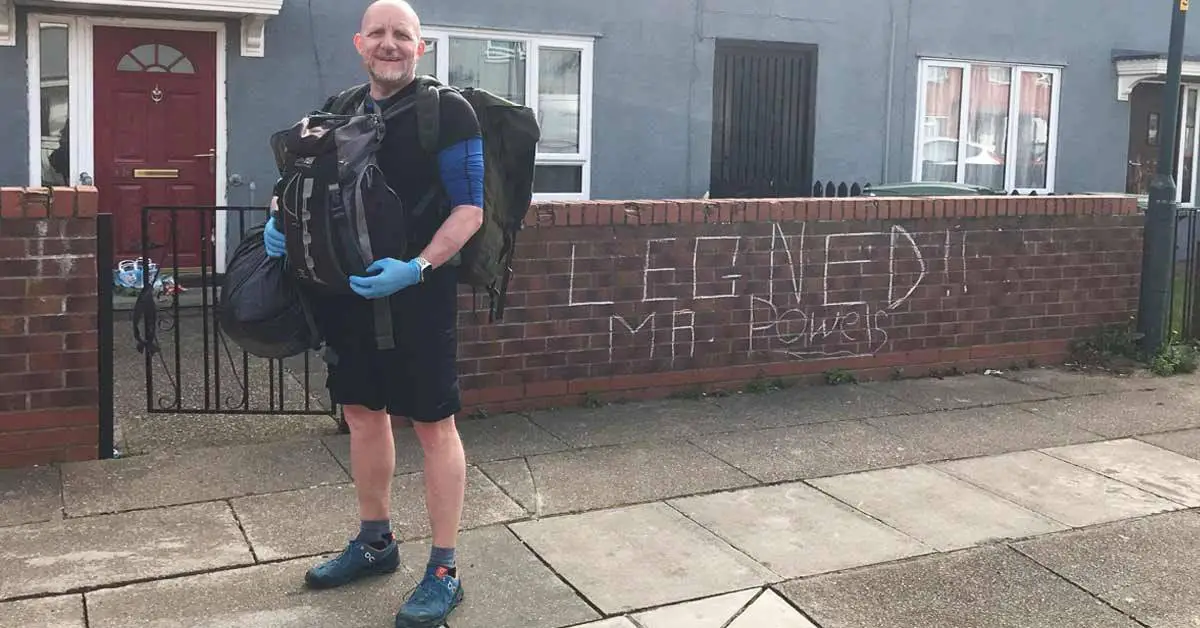 Coronavirus: Teacher Walks Five Miles a Day to Deliver Free School Meals to Children in Need
Zene Powles, an assistant headteacher, is doing his part in helping his community during the coronavirus crisis by walking more than five miles a day to deliver food to his pupils.
Zene works at Western Primary School in Grimsby, UK, and carries a giant bag filled with school meals weighing over 18kgs (40 pounds) in addition to homework for around 78 children every day.
Te ex-Grenadier Guard also uses this time to check on the wellbeing of the kids her visits. He places the lunch on the doorstep, rings the bell and then waits on the door until someone comes out to pick it up.
Headteacher Kim Leach and another teacher take turns to bring 25 more lunches by car to those who live far away. 
41% of kids at Western Primary are entitled to free school lunches. 34% of the children in Grimsby live in poverty, according to End Child Poverty.
Zene said that the children's response to his work has been
"brilliant and humbling" and many of the families of the children the school delivers to have expressed their gratitude for the "adult contact".

"The parents and children come to the window or the door to wave and say hello, some of the parents want to have a little chat – I think I'm the only adult contact they get to talk to some days," he said.

"I'm usually quite a private person, so all the attention is kind of embarrassing, but we're all just doing our job – the welfare of our students is our top priority and we're just doing the best we can.

"It's a big team effort for sure. I look like I'm doing the donkey work, but it really isn't just me, the other teachers also drive to deliver meals to children who live further away, we call the families up every week to make sure they're doing okay, we prepare and pack the lunches together every single day," he told  The Independent.
After almost a month of daily food deliveries, Zene has become a hero on the estate – with several wonderful posters praising him.
One of them reads "Well done MR POWLES" – while another one says "LEGNED!! MR POWELS"
What are your thoughts on this inspiring story? Let us know by joining the conversation in the comments and please share this article if you've enjoyed the read.