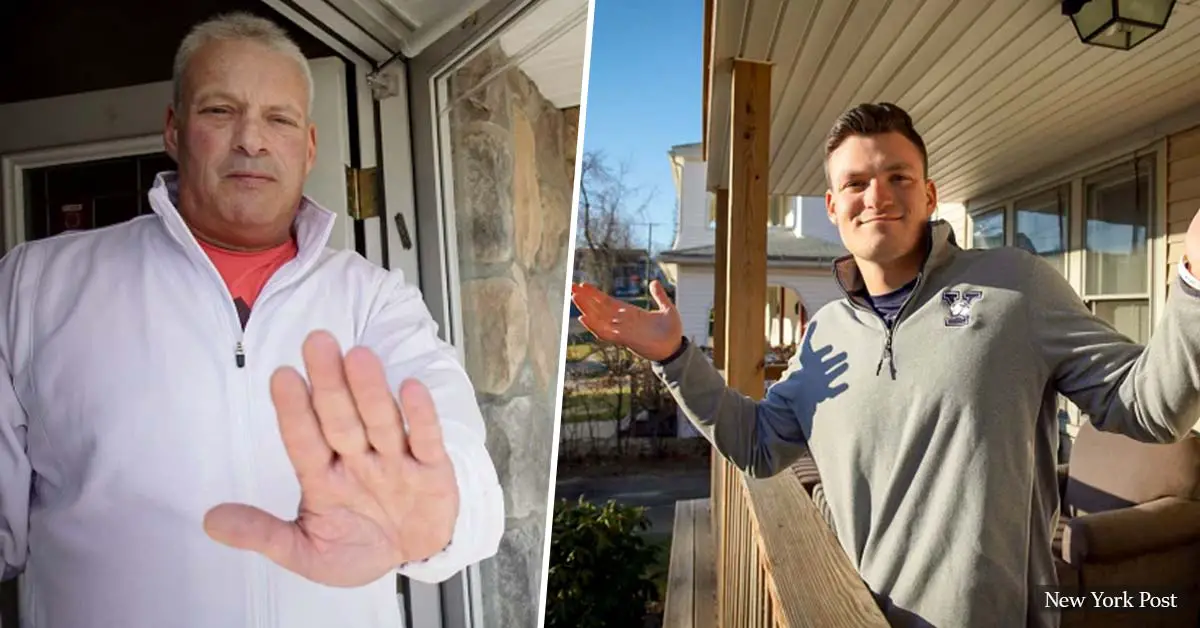 Coronavirus-Panicked Father Locks Son Out Of House After Spring Break Trip
A 51-year-old father from New York named Peter Levine refused to let his 21-year-old son Matt come back home after he decided to go against his dad and the coronavirus guidelines to go on a spring break trip to Texas. 
And he wasn't the only one to do so. Many youngsters have been going on spring breaks and other public events, even though they know the risks. Peter told the New York Post that he tried to persuade his son not to go for weeks but nothing seemed to work.
"I was aggravated," he said. "The news here was getting worse and worse. Matt sent me pictures of him and his friends congregating outdoors and listening to live music. It's the scene you would not want to be in."
Matt and his group of friends were meant to come back to stay at his house after the trip, but Peter would not allow it.
"His grandparents live here and there is no need to expose them to god knows what he had been exposed to!" Peter told the New York Post.
And according to Matt, the trip was not what he hoped it would be.
"We were only allowed to go to the beach in small groups and couldn't have speakers; by then, there was basically no one on the island. The police seemed like they were trying to ruin our good time," Matt said.
After a disappointing adventure which included canceled flights, Matt and his gang finally arrived back in New York. However, his father did not pick them up from the airport as planned. So they had to figure out how to reach the house on their own.
And when they arrived, Peter denied them access.
He understood the dangers of the coronavirus and refused to risk him or his elderly parents being infected.
He said:
"I had filled the trunk of Matt's car with groceries and left him an envelope containing $300 in cash. All the guys' keys were on the front seat. They got out of the car [from the airport] near our driveway and I said, 'Stay right there! Do not go any further!'

"The guys were tired and they had a two-and-a-half-hour drive ahead of them. I love my son, but they were not sleeping here. I said, 'If any of you have to pee, we have some bushes.' Two of them took me up on it."
However, Matt still had a place to go. He attends Springfield College in Massachusetts and has a place that he shares with other roommates. Matt has to stay there for as long as it takes to make sure he does not expose anyone to the danger of being infected.
"Their lease ends in June and none of the parents want them home," Peter said. "It's too risky."
What are your thoughts on Peter's decision? Let us know by joining the conversation in the comments and please share this article if you've found it informative.