Construction worker who won a £105 million jackpot works for FREE so his customers have more money for Christmas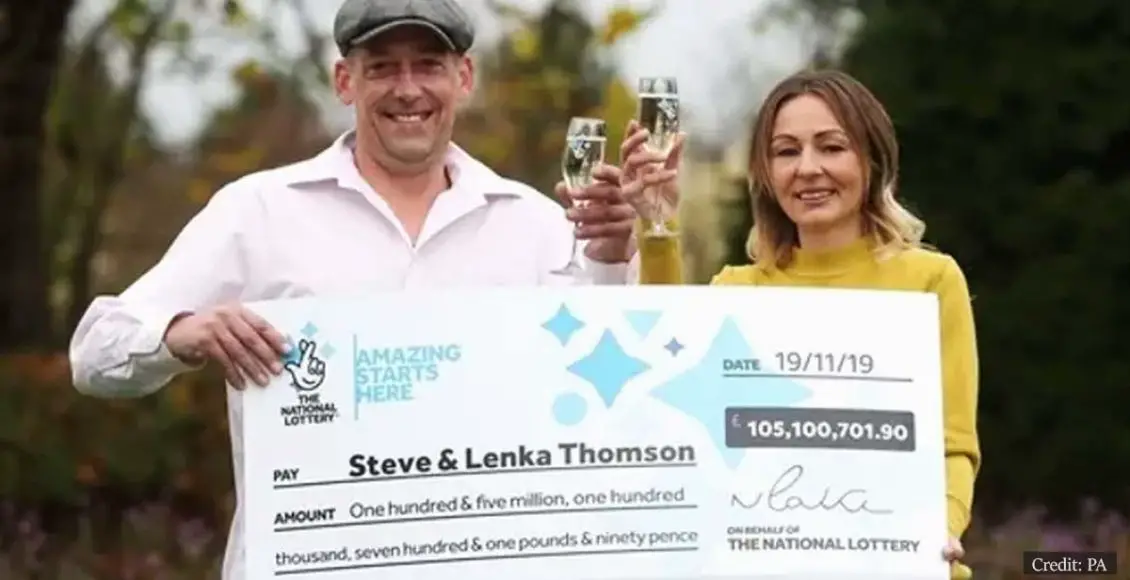 A construction worker who won a staggering £105 million ($138 m) through EuroMillions has apparently declined to accept his neighbor's payment because he wished for her to keep the money for the Christmas holidays.
What a guy. Sure, he won a lot of cash, and yet.
42-year-old Steve Thomson kept on working to 'stay normal' after he won his crazy EuroMillion jackpot in November but according to The Sun he is now just doing it all free of charge.
The father of three has apparently denied accepting payments for a number of clients he has done work for. One of his customers told the publication:
"He's a top bloke."
Reportedly, the construction-worker-turner-millionaire finished installing a conservatory for a person in Selsey, West Sussex and the person said:
 

"He didn't charge. It shows he's a top bloke, a decent man.

"We didn't ask him about the win because he's probably had enough of talking about it. I think it's quite nice for him to be able to work still because it takes his mind off the pressures of what to do with the money."
She added that he is still driving around in his old yellow work van and that,
"He's not buying a new one as he intends to complete outstanding jobs and stop working. He doesn't see the point if he's not got long left [working]."
A few days ago, Steve was photographed while working – carrying boxes and cruising with his van, which he shares with Neil Peet, his friend and business partner  – despite his colossal win.
A local person complimented Steve saying:
"Steve's a mega jackpot winner but first and foremost a loyal builder. He could be sitting on a sun-kissed beach sipping champers but instead he's still at work like the rest of us."
When he decided to break the good news publicly, Steve said:
"I would have got all my jobs done by Christmas if this hadn't happened!"

"Once I am over the shock, I will need to keep doing something, I am not the type just to sit still. My business partner knows that if he needs a hand I'll be there."
He did, however, share that at some point he may stop working and move to a bigger house with his children and wife, Lenka.
When talking about the moment he found out he had won, he said:
"I am not sure I even looked at the first two lines, the third one just jumped out and I could instantly tell they all matched."

"I started shaking a lot. I knew it was a really big win but didn't know what to do. I went out to my van, walked back in, thought about knocking on a neighbour's door, went back to the van – I think I was on the verge of having a heart attack."
What are your thoughts on Steve's incredible story of success? Let us know by joining the conversation in the comments, and please share this article if you enjoyed the read.