Coffee shop owner delivers FREE coffee and thousands of warm coats to the homeless during the cold winters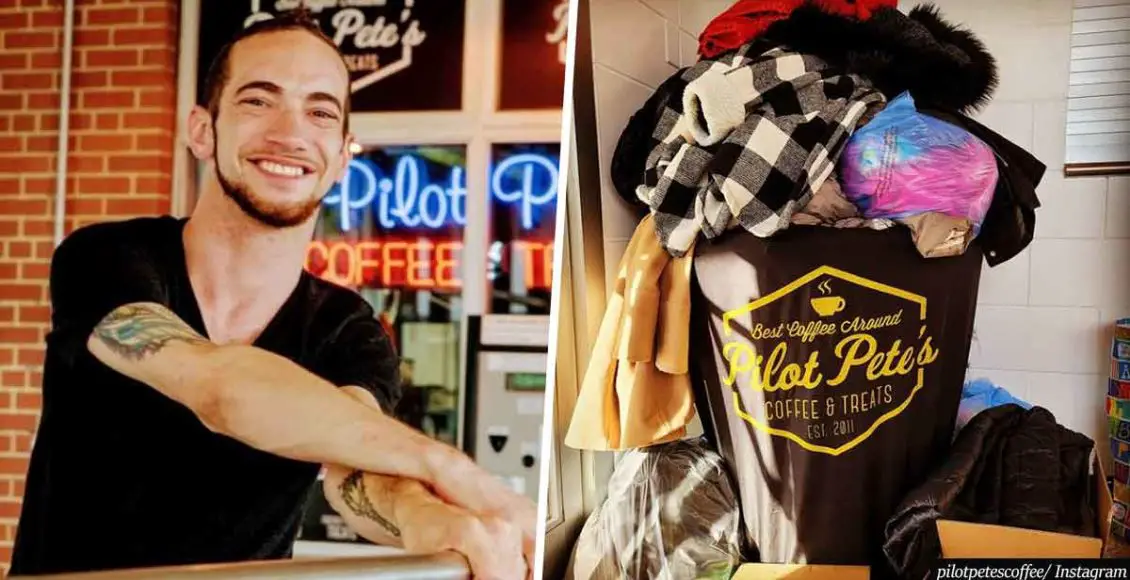 A Chicago coffee shop owner delivers hot coffee and warm coats to people in need for free. 
Pilot Pete's Coffee & Treats' owner donates coats, blankets, and hot coffee to the homeless in Chicago.
Peter Thomas has been helping those in need to survive the harsh winters for the last seven years.
During this year's annual drive, the business owner provided 2,000 coats to the less fortunate in Elmhurst. 
 

View this post on Instagram

 
Peter Thomas, the owner of Pilot Pete's Coffee & Treats – a cafe in a suburban Chicago train station, has launched a benevolent initiative called "Coffee with a Purpose." As Newsner reveals, the young business owner has turned a 26-foot truck into a pop-up clothing store where he gives coats and coffee to the homeless in Elmhurst.
For the last seven years, the coffee shop collects coats, blankets, and other necessities to help people living in the streets to survive the harsh winters of Chicago. Earlier this year, Thomas and a team of volunteers brought more than 2,000 coats to the homeless in the area. In an interview with The Independent Newspaper, the coffee shop owner said:
"This was the seventh year we've made this effort. This year was the biggest it's ever been. With COVID, there are more people in need than ever."
"Coffee with a Purpose" serves as a great example of giving back to the community.
 

View this post on Instagram

 
Peter first came up with this wonderful idea while trying to figure out a way to give back and get the community involved. Although he launched his charitable campaign several years ago, his mother, Joni Morgan, shares he has been compassionate ever since he was a child. Speaking to ABC7, she said:
"Ever since he was little, he always would find the outsiders and pull them in to make them feel welcome."
As per Good News Network, for this year's annual coat & coffee drive, Pilot Pete made a total of six stops across Chicago. Thomas himself invited people living in the streets to visit his shop, have a cup of freshly-brewed hot coffee, and grab a coat or a blanket for free.
However, Peter was not alone in his initiative. His friends at Rough Edges Confectionery provided delicious baked goods for the drive, while Good Move Movers contributed with the truck and the driver. The vehicle also had a special custom-made sign created by Angel Fancy Design Studio.
 

View this post on Instagram

 
Acknowledging the detrimental impact the coronavirus pandemic has over the homeless, Thomas commented:
"At the time we made this effort, all the shelters were on lockdown as well, no one was allowed in or out, that is, once you're out, you can't get back in, so there are more and more homeless people. This is a good year to be extra giving."
For the coffee shop owner, the best thing about giving is the real-life interaction with those in need.
Peter shares that the one-on-one time with the homeless is what truly matters. He says he loves working with coffee because he likes using it "as a tool of motivation to fuel and ignite people to soar beyond their expectations and to soar beyond society's expectations."
"I'm fueling them and caffeinating them to do something better. Something that will make them feel good about themselves so we can all grow together as one coffee family and fly beyond greatness."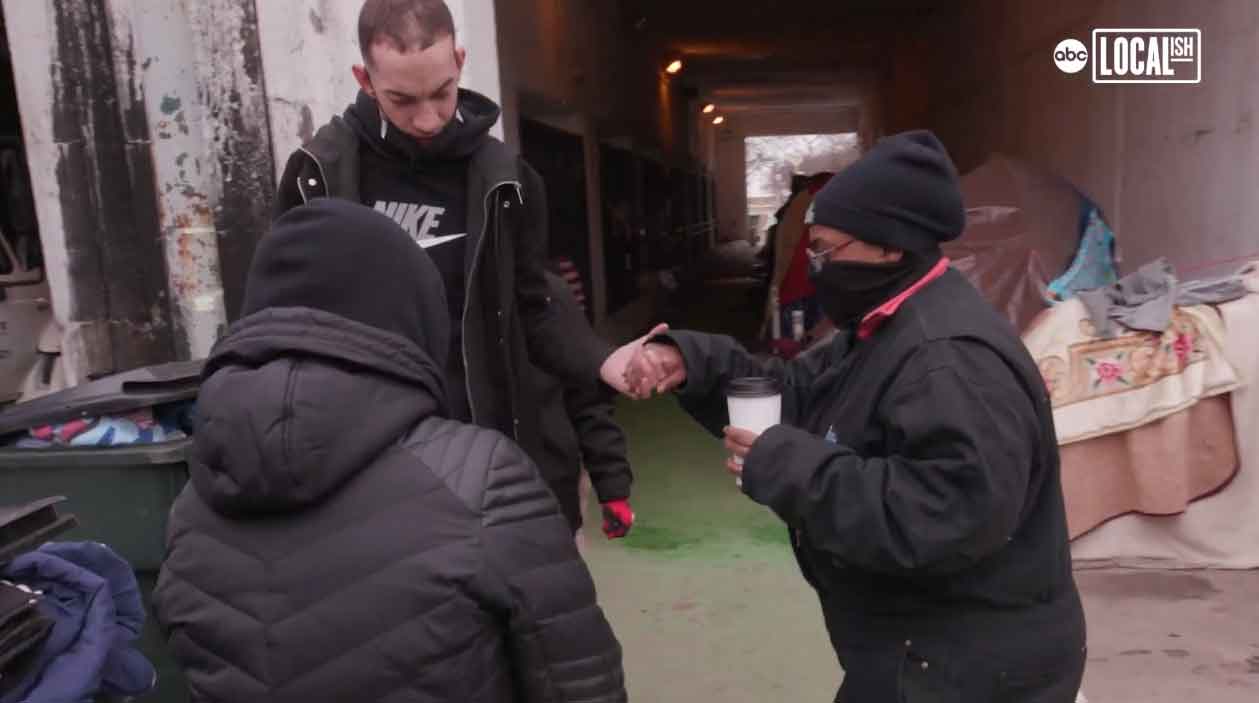 Unfortunately, Pilot Pete's Coffee & Treats might soon cease to exist. There are plans for renovating the Elmhurst Metra station, with the coffee shop missing from the picture. However, supporters of Peter's business have set up a petition to protect the shop from closing down. The appeal called "Ensure Pilot Pete's Coffee & Treats stays as a vendor in renovated Metra station" has already been signed by 2,000 people.
What do you think of "Coffee with a Purpose"? Do you know of other initiatives helping the homeless during the harsh winters? Leave a comment to let us know!