20-Year Old Student Found a Way To Clean World's Oceans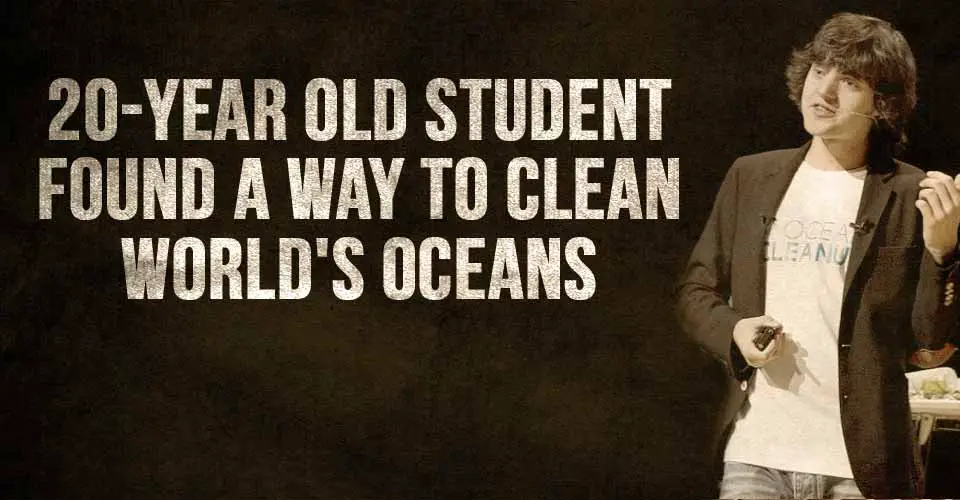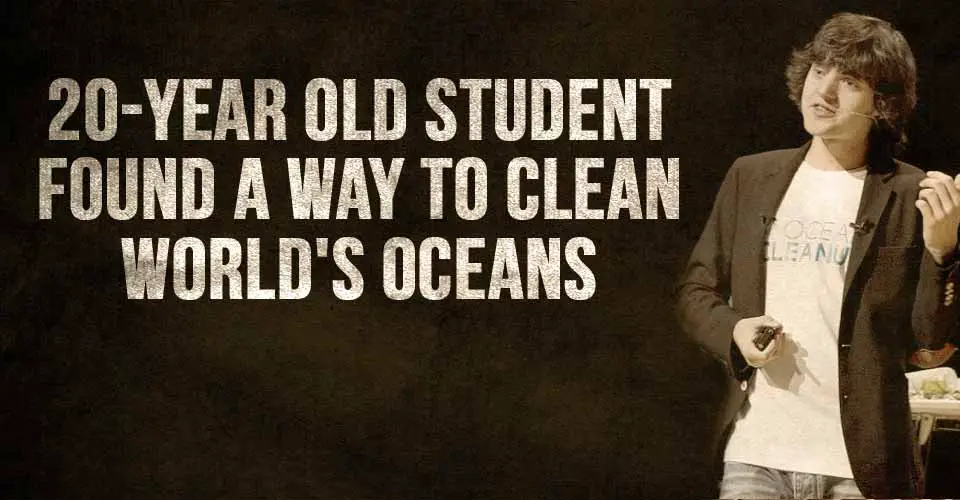 A 20-year-old man, Boyan Slat, has a promising plan that can help cure one of the major problems Earth is facing right now. He is so motivated to do everything he can and won't stop until he has succeeded.
You might think he is some kind of a wizard mega-mind who discovered a new way to fix the Global Crisis. But he is just really the embodiment of hard work, commitment and preservation of resources. He shares that for him science is a work in progress.

As you might know, a great part of the surface of the Pacific Ocean is covered in garbage which is polluting the water and threatening the sea life. The amount of junk is larger than the State of Texas. Most of it is scattered and poisons our planet everywhere it floats.
Slat launched an IndieGogo Campaign to raise money for his Ocean Cleanup Project. His TED Talk on the subject helped his idea to spread around the world which resulted in earning over $80,000 making his campaign successful. Maybe the world is concerned about its oceans after all.
Who Better Than a Couple of Surfers to Figure Out a New Way to Clean the Trash from our Oceans?
But that is not enough for putting the plan into action. Not long ago, Slat raised over $2-Million and shared that with that money they can make a "theoretical concept" come true.
Most importantly, he managed to raise the money when there we just two days left in his campaign. This gave him new and stronger hopes for clean and safe oceans.


On the locations are illustrated the zones where there is on average six times more plastic than zooplankton weight. These areas are known as "gyres".
With much more work to be done, Slat has successfully caught the attention of thousands of people and has done amazing things driven by his strong dedication and belief in his cause. He has given hope that his idea can become true and can heal one of the major problems the world is facing right now.
If you are interested in donating to this cause, please visit: https://www.theoceancleanup.com/donate.html