Actor Christopher Walken was spotted destroying a Banksy artwork while filming for a TV show.
Christopher Walken was captured painting over a $13 million Banksy masterpiece. The incident took place in Bristol, the artist's hometown. At the time, the 78-year-old actor was filming a scene for the comedy-drama show The Outlaws.
In the scene, Walken's character, Frank, renovates a derelict community center. He and the rest of the crew are misfits doing community service as punishment for their crimes.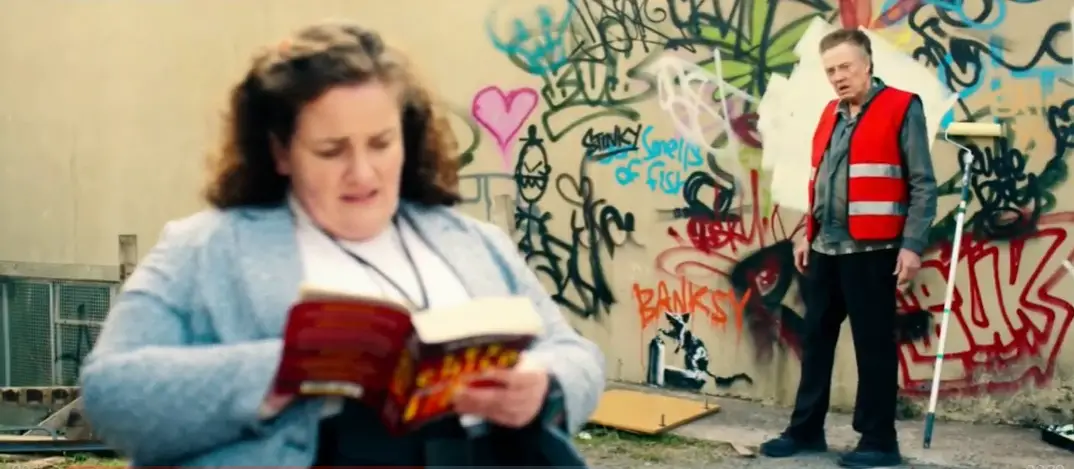 Although Frank does ask his probation officer Diane, played by Jessica Gunning, whether he should paint over the graffiti, she is distracted enough to fail to recognize Banksy's genius and gives him the green light. So, he does as he is said and destroys an original artwork worth millions of dollars.
As Daily Mail reports, a spokesperson for The Outlaw stated:
"We can confirm that the artwork at the end of The Outlaws was an original Banksy and that Christopher Walken painted over that artwork during the filming of this scene, ultimately destroying it."
Curiously, the mysterious artist may have collaborated with the show's producers for the scene. 
Reportedly, it has been revealed that the absolute ruining of the masterpiece was pre-agreed by the artist. Banksy, the mystery Bristol creator, who turned out to be a fan of Christopher Walken, is said to have gotten quite excited upon learning one of his favorite actors will film in his hometown.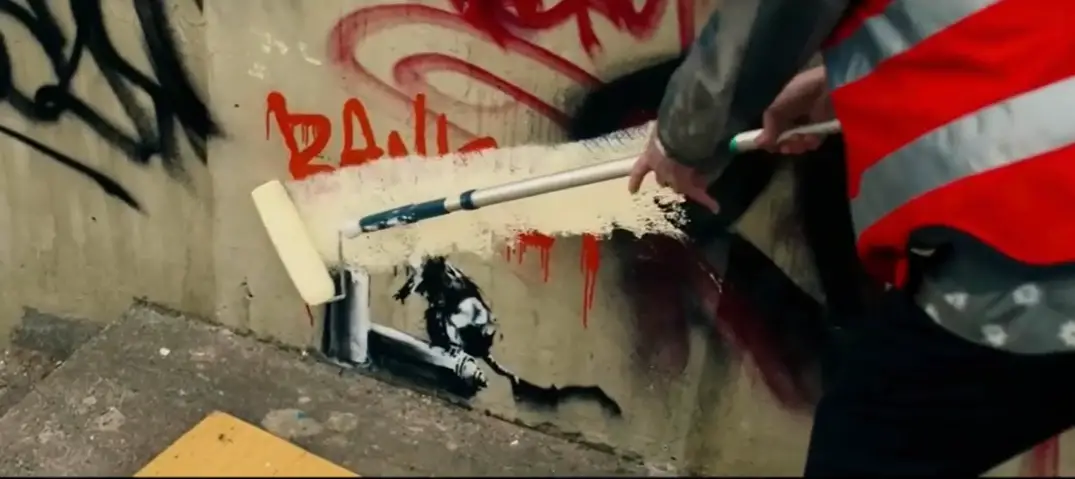 A source told The Sun:
"The creative team came up with the dream scenario and got in touch with the artist's representatives in the faint hope that he might help them. Then they discovered shortly afterwards that he'd been to the location where they were filming and left something behind.

They couldn't believe their luck as he'd painted a giant rat using his hallmark stencilling technique as well as his distinctive signature. His only stipulation was that they really did paint over it — and it would be his hero Christopher holding the roller."