Child Cancer Nurse, 29, Dies Of COVID-19 As Best Friend Paid Tribute
The closest friend of a nurse from Northumberland who passed away at 29 years of age has referred to her as a "ball of energy and positivity" who was deeply in love with the work she had chosen to do. 
Child nurse Rebecca Mack passed away at her house last Sunday where she lived alone and was self-isolating with what she felt were coronavirus symptoms.
"She just wanted to make everyone smile and do the best that she could", said her best friend, Sarah Bredin-Kemp.
We are sorry to announce that another member of our nursing family, Rebecca Mack, has sadly died from COVID-19. pic.twitter.com/nMa3Qz3m25

— NursingNotes (@NursingNotesUK) April 8, 2020
In an interview for Nursing Times, Sarah said that her friend was a person who "went above and beyond! and she "always wanted to make everyone smile". 
Rebecca had worked as a children's cancer unit nurse in Newcastle's Royal Victoria Infirmary before transferring to the NHS 111 service for the East Midlands.
Sarah mentioned that before she passed, Rebecca had been offered a new digital nursing job.
The two had befriended each other at a bar and Sarah said they decided to be "best friends forever".
When asked about Rebecca's nursing career, Sarah said:
"She always said she could never picture herself doing anything else and I think she always wanted to be a nurse."
She continued by saying that while nursing was not easy for Rebecca, she pushed on to make sure she completed her education.
"It did not come naturally to her, the academic side, but she was just an absolute gift with her patients as far as I have heard" 

"She always went above and beyond," Sarah added.
After spending years working for the children's cancer ward in Newcastle, Rebecca made the decision to move to NHS 111.
"Towards the end of working on the wards I think she was feeling a bit kind of run down by it emotionally and she was so keen to do her best and I think she just felt she couldn't sustain it for much longer because it was just so hard when they would lose the kids," Sarah said.

"Then she worked for the 111 service and then she had recently got a new job where she was nursing online."
It is assumed that Rebecca got infected by the virus during a training session for her new job in Derby.
The Chronicle Live newspaper spoke to her mother, Marion, who told them she was woken up by police on Sunday night who shocked her with the news of her daughter's passing. 
The Chronicle reported that Rebecca had called for an ambulance and left the door open, but when help arrived it was already too late.
Testing later confirmed that she did in fact have COVID-19.
In order to shield other nurses, Sarah said that Rebecca's family wanted to
"pass on a message to the general public to stay home, don't do unnecessary journeys, stay as safe as you can"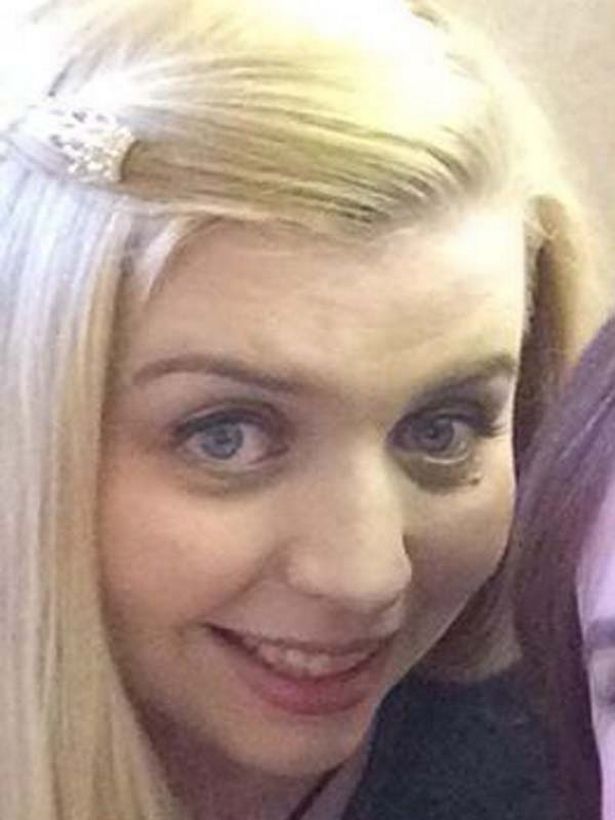 She added that her friend had followed the government's guidelines regarding social distancing very strictly and would even "tell other people off" for not following them.
She continued saying that as a medical worker, Rebecca "was not happy that there was not enough personal protective gear" for hospital employees working on the frontlines of the crisis and added that  "Becca would be the first in line to be leaning out the window clapping on a Thursday night" to express her gratitude for the brave medical workers who every day put their life on the line for the rest of us.
Sarah continued:
"She was just this absolute ball of energy and positivity.

"She was just a typical girl with a big crush on Hugh Jackman and she just wanted to make everyone smile and do the best that she could."
Stephen Bateman, chief executive of DHU Health Care, and provider of NHS 111 services across the East Midlands said the news of Rebecca's death would be "extremely hard" for her colleagues.
"This sad news will be extremely hard for our staff to bear," he said.
Stephen said that 111 service managing director, Pauline Hand, spoke to Rebecca's father to "offer our sincere condolences and any support we possibly can give at this time".
"I know all our thoughts are first and foremost with Rebecca's family and friends at this very difficult time," he continued.

"Our thoughts are also with all DHU staff as they learn of and have to deal with this tragic news, and particularly with Rebecca's colleagues in the 111 service across DHU.

"This sad news will be extremely hard for our staff to bear but I know that you will continue in your remarkable and brave work to defeat this dreadful virus."
Rebecca's loved ones set up a fundraising page as a shrine to her in order to raise money for the children's cancer unit where she "helped to make a difference". 
The page, set up by her mother Marion, reads:
"Our wonderful daughter died much too soon as a result of Covid-19.

Her death has devastated us, but we want to make something positive out of this, because that is what Rebecca would have wanted.

Her aim in life was to help others. So please dig deep. Many of you are in financial hardship at the moment but any donation no matter how small will make a difference."
Thus far the page has raised £10,150 of its target £12,000.
Newcastle upon Tyne Hospitals NHS Foundation Trust made a social media post saying:
"We are aware of the sad news being reported that a nurse, who previously worked at the Royal Victoria Infirmary, has died after contracting coronavirus and our thoughts are with her family and friends."

It added that the children's cancer unit team "would like to send their heartfelt sympathies and condolences to their former colleague".
They also wanted to make clear that Rebecca had not been working for them for "many months" after false reports started circulating social media.
Rebecca's COVID-19 death follows that of NHS nurses  Aimee O'Rourke, Areema Nasreen, Liz Glanister and Alice Kit Tak Ong, midwife Lynsay Coventry, healthcare assistants John Alagos, Glen Corbin and Thomas Harvey and more.
9 NHS Staff have lost their lives due to Coronavirus. We are forever in your debt:

1.Dr Habib Zaidi, 76
2.Dr Adil El Tayar, 63
3.Dr Amged El Hawrani, 57
4.Dr Alfa Sa'adu, 68
5.Thomas Harvey, 57
6.Areema Nasreen, 37
7.Aimee O'Rourke, 36
8. Prof. Sami Shousha, 79
9.John Alagos, 23 pic.twitter.com/hgrzsSvZfQ

— Tory Fibs (@ToryFibs) April 5, 2020
Our condolences go out to the families of the brave medical workers who have given their lives to this terrible disease.
What are your thoughts on this tragic news? Let us know by joining the conversation in the comments and please share this article to spread awareness about the seriousness of the situation we are all facing.