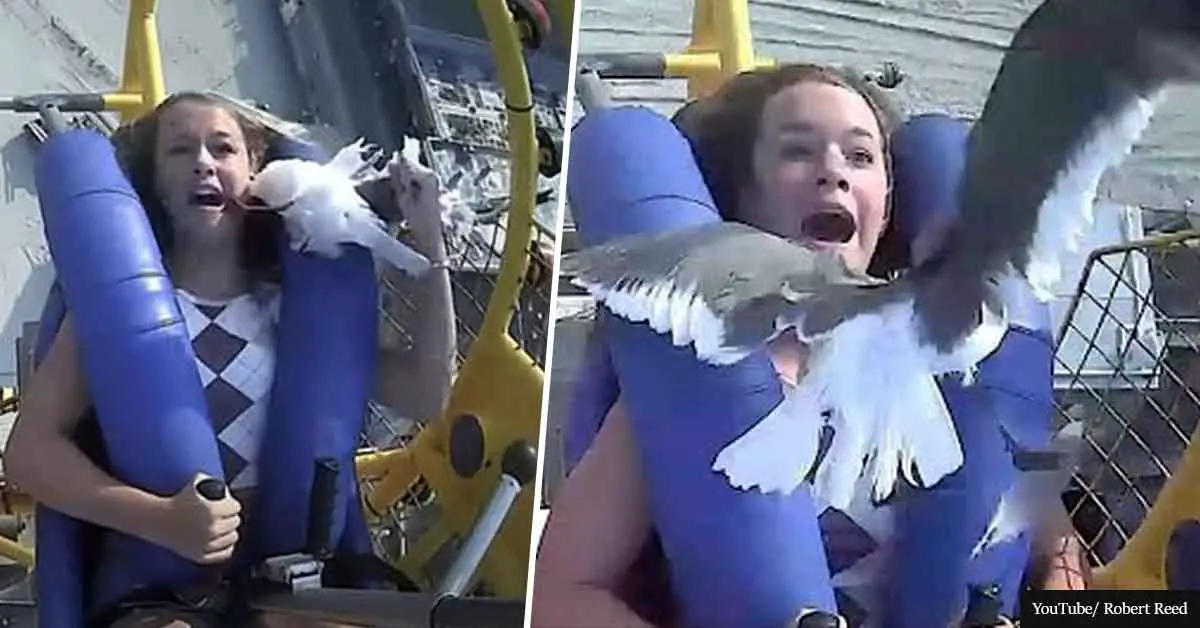 Shocking moment as a seagull smacks into a teen's face in a 75mph slingshot ride. 
While enjoying her time on a 75mph SpringShot ride at New Jersey's Morey's Pier amusement park, Kiley Holman, 13, had a nearly-traumatizing, yet absolutely hilarious experience.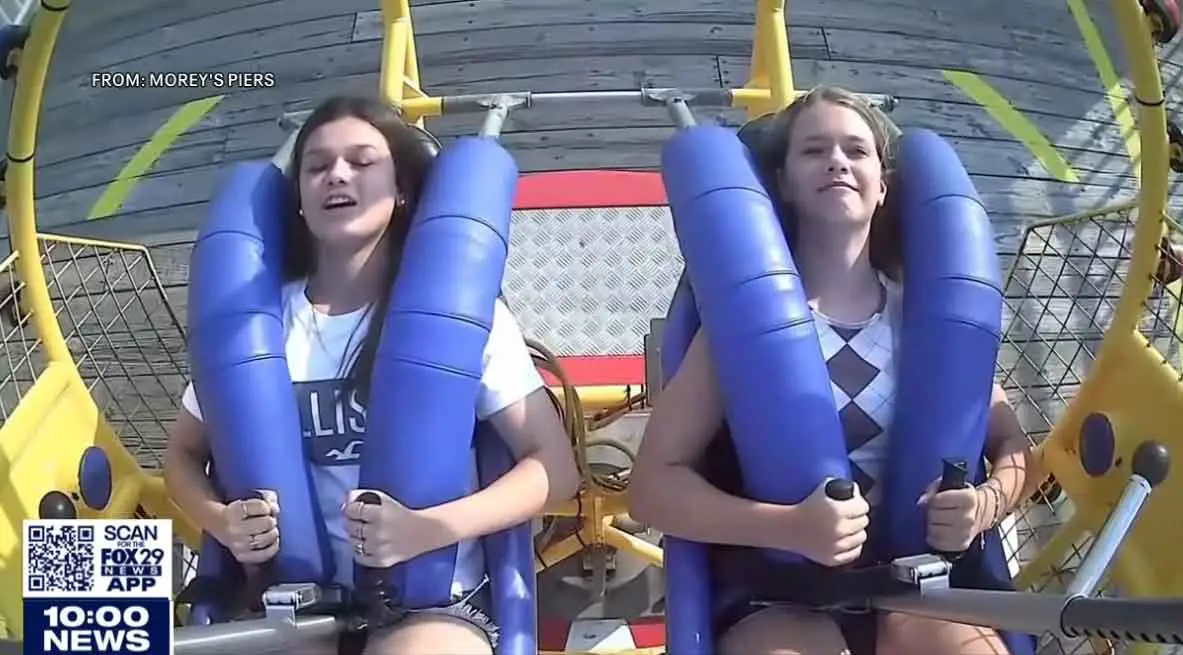 Kiley was at the fairground with her friend Georgia Reed, celebrating her 14th birthday, Daily Mail reports. The two girls hopped on the ride, believing they would have an amazing time, so they brought a camera along to film their experience.
However, the camera captured the chilling moment as a black-headed seagull slammed into Kiley's face mid-air. Within seconds, the terrified teenage girl grabbed the bird and threw it away. Meanwhile, her friend continued screaming, seemingly oblivious to the dramatic scene beside her.
Speaking to Fox News, Kiley said:
"I knew it[the seagull] was going to hit me. I didn't know what to do so I waited for it to spin over and then I just grabbed it and threw it off me quick."
Although the bird had left a few feathers behind, it is believed that it managed to escape the crash uninjured.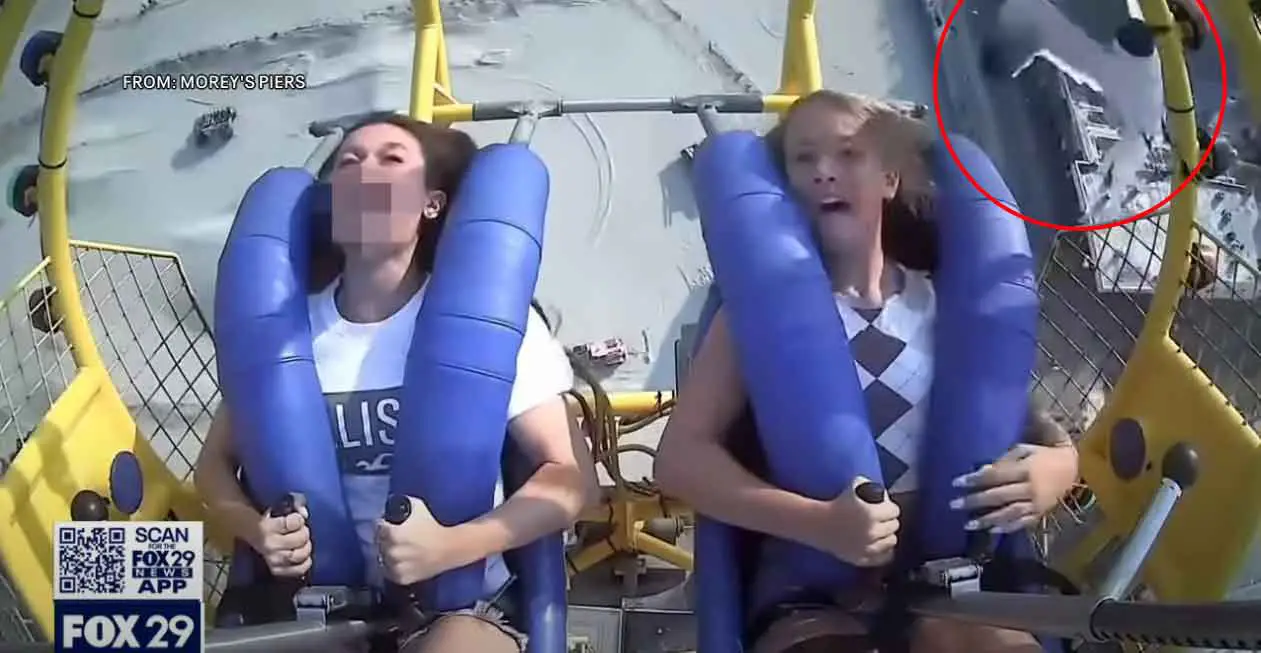 The birthday girl, who lives near Kiley in Weatherly, Pennsylvania, admitted she had no clue what was happening right next to her while on the ride. Georgia's mom said she realized what had happened after they got off the SpringShot. She commented:
"I saw the wings fall from the vehicle, but at first I thought they were tickets."
The story has a happy ending, as both girls couldn't stop laughing after Kiley told Georgia that a seagull actually smashed into her face while on the ride.