Cheating wife caught hiding in CEILING by raging husband in a 'love motel'
Caught in action: A cheating wife was found hiding in the ceiling of a "love motel" after her husband found out she was having an affair.
A Philipino man found his cheating wife hiding in the ceiling of a "love motel" bedroom.
The man had recently returned home after months of working abroad.
He is now determined to sue his wife, who may face up to six years behind bars for adultery. 
Before discovering his wife was cheating on him with another man, the suspicious husband reportedly followed her to the motel. As The Sun reveals, the man was backed up by cops who used a ladder to uncover the cheating woman's hiding spot. It was a void in the ceiling above the bedroom.
According to reports in the Philippines, the shocking incident happened as the man had recently returned home to Mandaue City after months of working abroad. Unfortunately, he came home to a distant wife, which made him suspect her of having an affair with another man.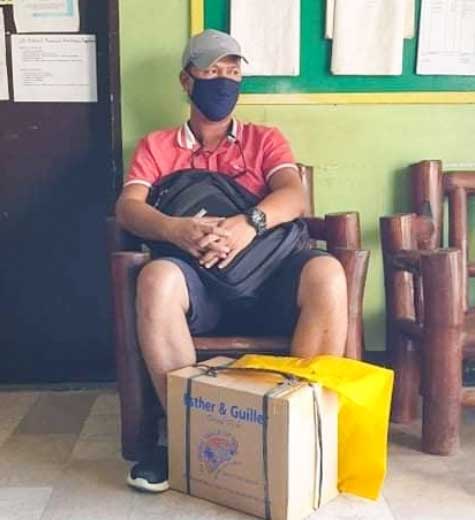 His doubts increased as she started "working overtime" as an accounting clerk far too often. She was also out most of the weekends.
The last straw was when after a date night, the woman allegedly claimed she needed to leave for an emergency in the office.
That was when the man decided to follow her taxi and watched as it dropped her off in front of a cheap motel. There, she had a secret meeting with a younger man.
Not knowing what to do, the frustrated man called a friend for help. The friend then contacted the police as infidelity is a criminal offense in the Philippines.
When the man asked the lobby personnel to let him in because his wife was inside the motel, they refused. However, shortly after, the cops arrived and ordered the staff to open the door.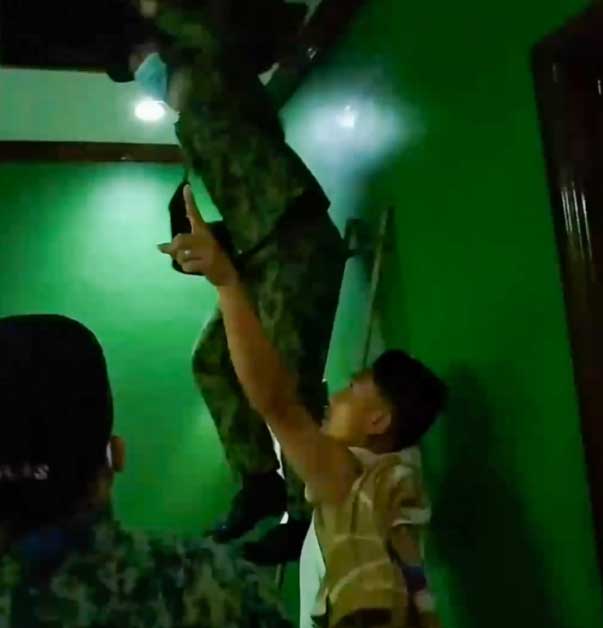 The other man was cornered as he tried to escape the building.
At first, the officers couldn't find the woman anywhere, despite the fact that her clothes were all over the floor. In a couple of moments, they heard a loud noise from the ceiling, followed by a woman's shoe falling from the crack.
The cops then used a ladder to check the opening where they found the cheating wife hiding inside. She refused to get down until female cops talked to her through the gap. It took the police half an hour to make the woman climb down and take her to the station.
The husband is now determined to sue his wife and her lover. In case he wins the case, the woman could be jailed for up to six years under tough adultery laws.