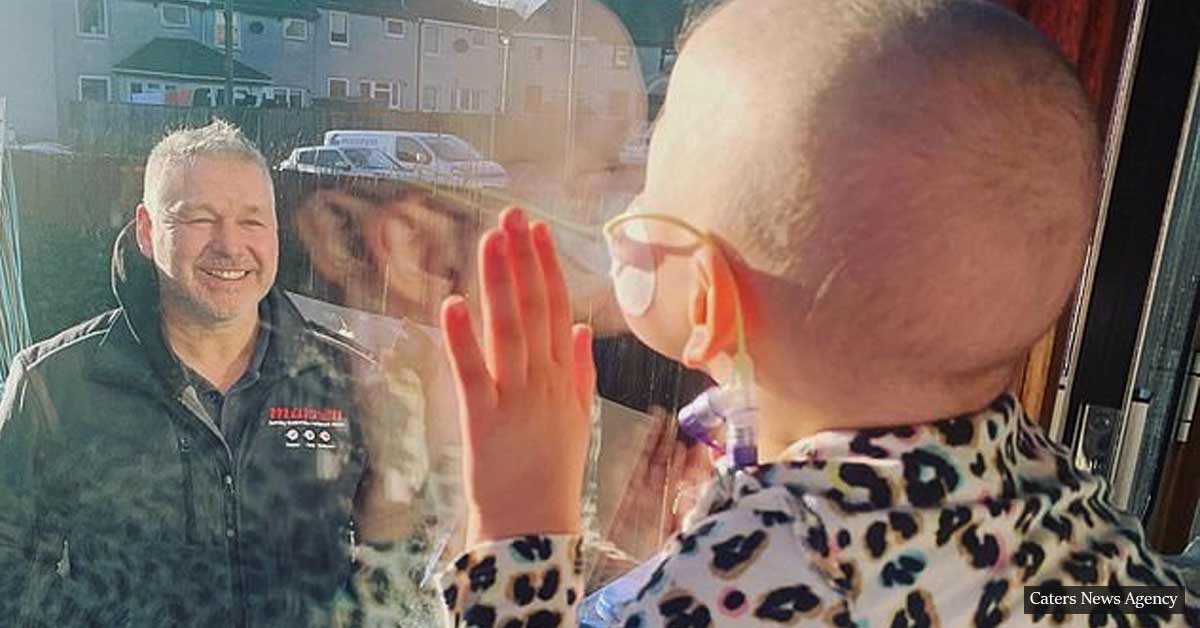 Heartbreaking photo of cancer-stricken girl, 4, kissing her father through a window due to COVID-19 isolation
Another family is torn apart by the COVID-19 pandemic.
A cancer-stricken 4-year-old girl is kissing her father goodbye through a window, as they are forced to separate while she undergoes chemotherapy.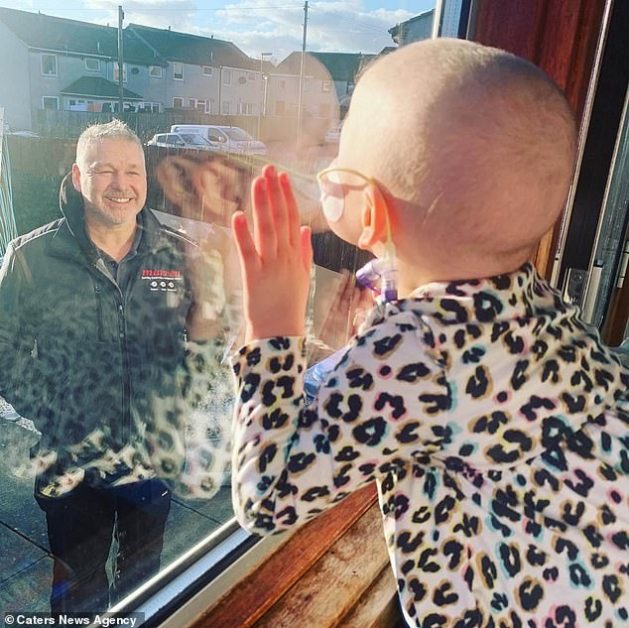 In November 2019, Mila Sneddon, from Falkirk, Scotland, was diagnosed with leukemia. Currently, she is undergoing intensive chemotherapy. Her parents, Lynda and Scott Sneddon decided that the best way to keep their little princess safe from possible Coronavirus infection was by self-isolating in different houses.
The saddening photos have been shared online to raise awareness of the significance of self-isolation.
The family decided that Mila will stay with her mom while her dad and her sister live separately. Lynda is openly talking about their story online, to highlight the importance of self-isolating in times of pandemic.
"Initially, we felt bad to separate the family and did consider perhaps we were being too cautious but there's lots of families out there who have done the same to protect their loved ones. I hope the picture makes people realise the importance of self distancing and stop ignoring the guidelines."
Mila's mother shares that the self-distancing is difficult for the family. However, they understand that the longer people go out, the longer their girl will have to stay indoors. She adds: "Mila is missing her daddy and sister". The 4-year-old is feeling anxious knowing that her dad and her sister are away from her, but her dad's visits make her happy.
Despite Mila's condition, and the fact that she can't spend time with her father and sister, she remains optimistic.
She even jokes around with her dad when he visits.
"She asks 'are you here to drop off the supplies? They put their arms outstretched for an 'air hug' and blow kisses through the window."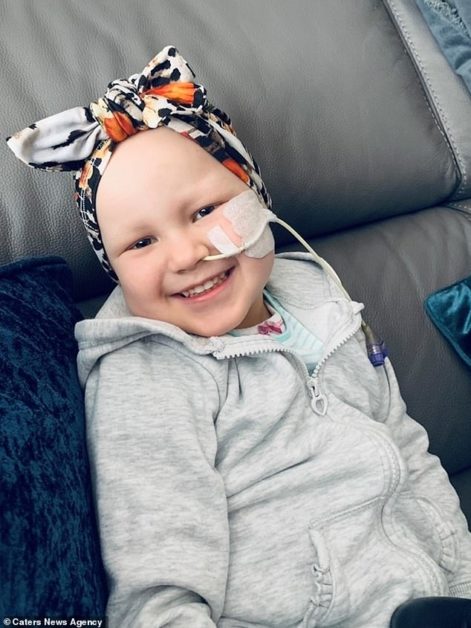 The Sneddons considered isolating together as a family, but they chose not to because they still have to take care of their household. What's more, their older daughter Jody, 16, is still in and out of school to submit her coursework.
Furthermore, together they decided that Mila wouldn't be safe around her dad because he is a service engineer and still comes into contact with other people. 
Lynda says that her husband and her older daughter have moved in with her parents, but Scott still visits his little girl.
"When he first came, Mila was confused and asked 'why can't daddy come in?' which upset us both. But after explaining we need to keep her healthy and protect her from germs that he could bring home, she understands. Mila is used to periods of isolation as are many parents with children who have compromised immune systems."
When they received the shocking news of Mila's diagnosis last November, they couldn't believe it. They thought their little princess was just tired, but it turned out much more serious. As she's currently undergoing chemotherapy, they are still adapting to the Coronavirus pandemic situation.
"It all happened so fast and we were quickly absorbed into a new world full of surreal experiences and it has been auto-pilot ever since. We are still trying to come to terms with it all and coronavirus has made it even more challenging."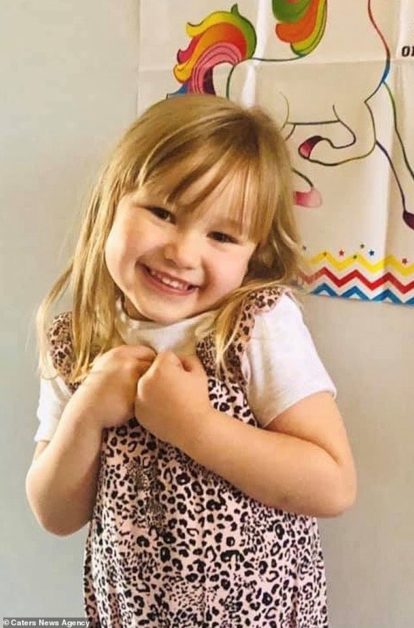 The whole family is worried about Mila's vulnerable condition, as her treatment requires attending hospitals, interacting with medics, and blood transfusions. These are all risk factors because there is still a chance some of the medics or even the blood donations may have been infected with COVID-19.
Mila's mom hopes that her story will raise awareness of the seriousness of self-isolation. 
"I hope her story helps saves lives and makes people stop going out and risking the lives of others as there are many vulnerable people like Mila who need protecting."