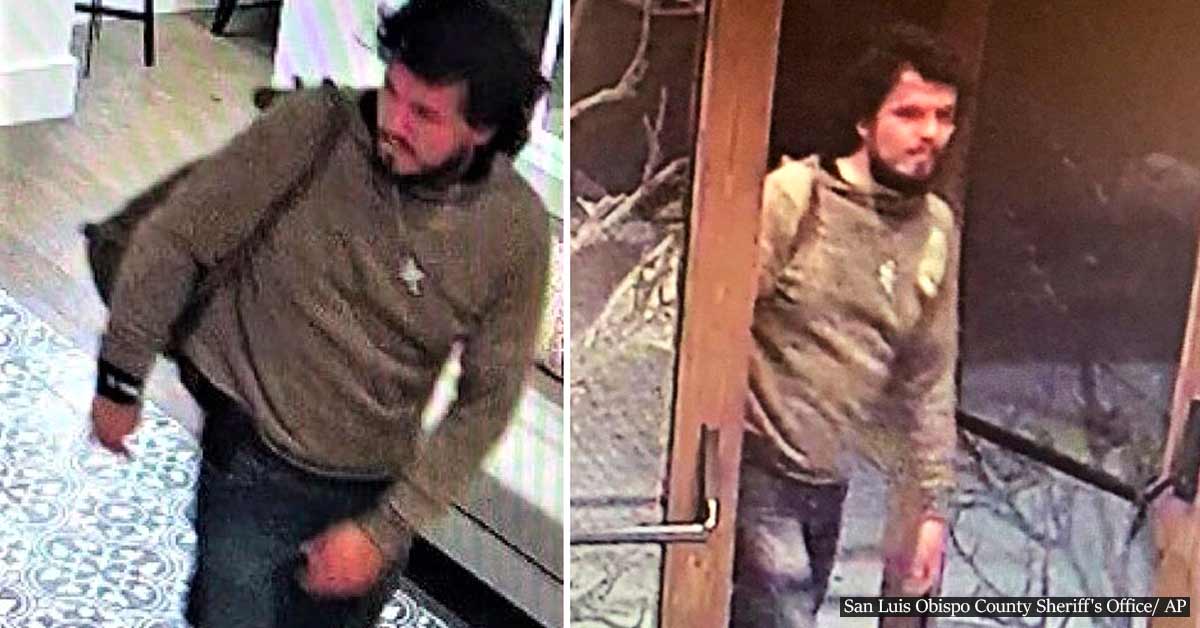 California deputy shot in the head in 'ambush' attack at police station
California, US: A sheriff's deputy was shot in the head last Wednesday by a gunman intent on causing harm to or killing police, according to authorities. 
This comes after two other deadly shootings of police officers in California.
The shooter, who has not yet been caught, started firing at a police station in Paso Robles Wednesday at 3:45 a.m., according to San Luis Obispo County Ian Parkinson.
This is our suspect from the active shooter. If you see him or have info, call 9-1-1 or 805-237-6464 pic.twitter.com/S2xFZFnCkm

— Paso Robles Police (@PasoRoblesPD) June 10, 2020
The deputy was hit while responding to the shooting and his partner brought him to safety while returning fire, Parkinson revealed.
The bullet remains stuck in his head and he is in life-threatening condition.
"We feel that this was an ambush, that he planned it, that he intended for officers to come out of the police department and to assault them," he said.
If you're in #pasorobles or #SLOcounty / #sanluisobispo county – stay out of downtown Paso Robles / take alternate routes – reports of shots fired and an armed gunman with one officer already down.
RT pic.twitter.com/eoayFwMjPb

— Kayla 🦋 ✊🌺 (@kbrackson) June 10, 2020
Later on, investigators found the body of a man near the train tracks a few blocks away. He was gunned down at close range and the killing is related to the other shooting, according to officials.
An hours-long search ended without an arrest.
The shooter has been identified as a 26-year-old man named Mason James Lira, a transient from the Monterey area of the Central Coast, and he is considered armed and dangerous, according to the San Luis Obispo Sheriff's Office.
The suspect who police say killed a man and shot a SLO sheriff's deputy in the face has been identified as 26-year-old Mason James Lira, a transient from the Monterey area. #PasoRoblesShooting pic.twitter.com/mbTqeXToMW

— Chris Hagel (@FrescoHagel) June 11, 2020
Two sheriff's deputies were shot at upon arrival at the scene, and one of them has been wounded. His partner returned fire, said Tony Cipolla, a spokesman for the sheriff's office.
The Paso Robles Police Department posted a Tweet saying that the gunfire stopped by 4.a.m.
The shooting has stopped since 0400. LE in the area searching for suspect. If you see something, say something.

— Paso Robles Police (@PasoRoblesPD) June 10, 2020
Sergeant Damon Gutzwiller from the Santa Cruz sheriff's department was also killed and another deputy was badly hurt last Saturday in the Ben Lomond community.
The attack was reportedly carried out by an Air Force sergeant armed with homemade explosives, an AR-15 rifle, and other weaponry.
According to Santa Cruz County Sheriff Jim Hart the suspect, Sergeant Steven Carrillo's goal was to kill police officers.
Carillo, 32, was hurt and was being treated for a non-life-threatening wound.
Authorities are currently investigating whether he has any links to the murder of an officer who was gunned down outside the United States courthouse in Oakland in the midst of a protest against the police on May 29.
For NBC13's report on the latest shooting please see the video below.
What are your thoughts on the madness currently taking place in the United States? Let us know by joining the conversation in the comments and please share this article if you've found it informative. 
Source: DetroitNews