California Court Overturns Death Penalty For Scott Peterson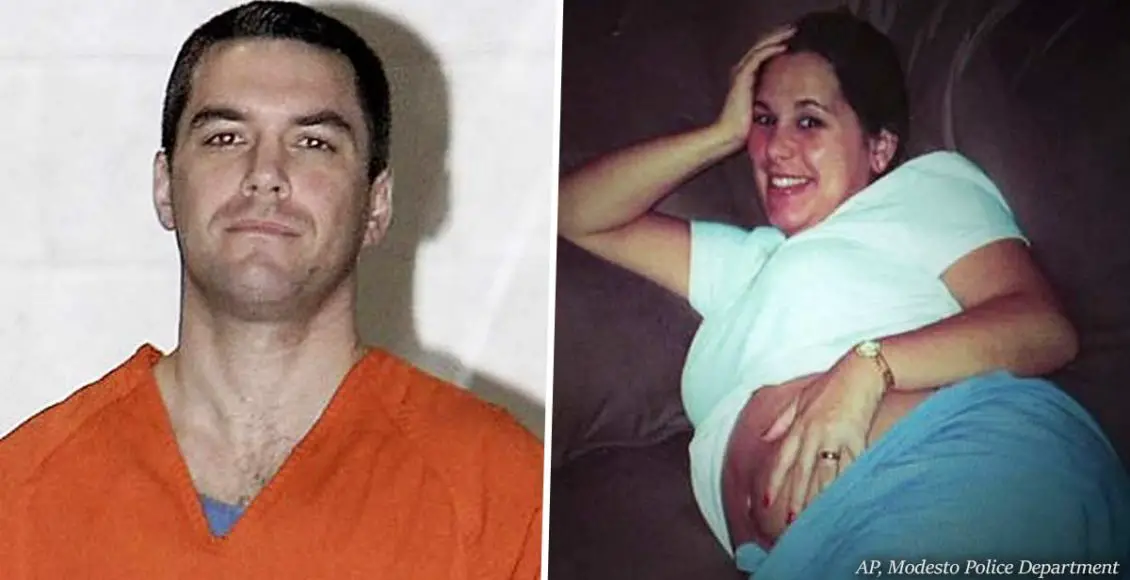 A man who murdered his pregnant wife 18 years ago was spared from his death sentence by the Supreme Court of California. 
Scott Peterson was convicted of killing 27-year-old Laci Peterson on Christmas Eve back in 2002. At the time she was 8 months pregnant with their unborn baby, Connor.
He threw their dead bodies off his boat into the San Francisco Bay, where they emerged a few months later.
The killer, who is now 47, was sentenced to death by lethal injection and is currently being held in San Francisco's San Quentin State Prison.
Last Monday, California's Supreme Court overturned his 2005 death penalty and said prosecutors may again, if they wish, pursue the same sentence.
"Peterson contends his trial was flawed for multiple reasons, beginning with the unusual amount of pretrial publicity that surrounded the case," the court said.

"We reject Peterson's claim that he received an unfair trial as to guilt and thus affirm his convictions for murder."
#Breaking #California's top court overturns #ScottPeterson's death sentence https://t.co/UNOqXI9wS0

— Kevin Corke (@kevincorke) August 24, 2020
However, the court also noted that the trial judge "made a series of clear and significant errors in jury selection" that stifled Peterson's right to an impartial jury during the penalty phase.
It supported his position that potential jurors were improperly taken out of the jury pool after saying they did not agree with the death sentence, but would consider following the law and impose it.
"A juror may not be dismissed merely because he or she has expressed opposition to the death penalty as a general matter," the court added.
Scott Peterson brutally murders his wife, is convicted.
California Supreme Court chooses to defend HIS rights rather than her lost life at his hands.
Anyone surprised?

— Philip Schuyler (@FiveRights) August 24, 2020
Peterson believes he did not get a fair trial because of the intense media publicity, but his argument was rejected by the court.
After the court made its decision, Peterson's appellate attorney Cliff Gardner said:
"We are grateful for the California Supreme Court's unanimous recognition that if the state wishes to put someone to death, it must proceed to trial only with a fairly selected jury."
Peterson received a conviction for first-degree murder in the death of his wife and second-degree murder of their about-to-be-born son.
The man was eventually captured by police after a woman named Amber Fray told them she had started seeing Peterson one month before his wife's death, but he told her she had passed away.
Halfway there – CA Supreme Court reverses Death Sentence for Scott Peterson – kudos to Appellate Attorney Extraordinaire Cliff Gardner pic.twitter.com/PTEP7Rw0Sc

— Mark Geragos (@markgeragos) August 24, 2020
His trial lawyer, Mark Geragos, said he objected at the time to what he believed was "clear error" in jury selection. 
Geragos is of the mind that prosecutors will not retry the penalty phase.
"Frankly, I think the only reason that they sought the death penalty was to get a guilt-prone jury panel," he said.
He also added that he expects Peterson's eventual exoneration.
"We're halfway there," Geragos said.
See KTLA5's report on the story in the video below.
The state of California has not punished anyone with death since 2006 due to legal complications.
Left-wing Governor Gavin Newsom also has an executions moratorium for the time he serves in power.
What are your thoughts on the court's decision? Let us know by joining the conversation in the comments and please share this article if you've found it informative.