Bystanders Rescue Woman Pushed Onto NY Subway Tracks In Attempted Robbery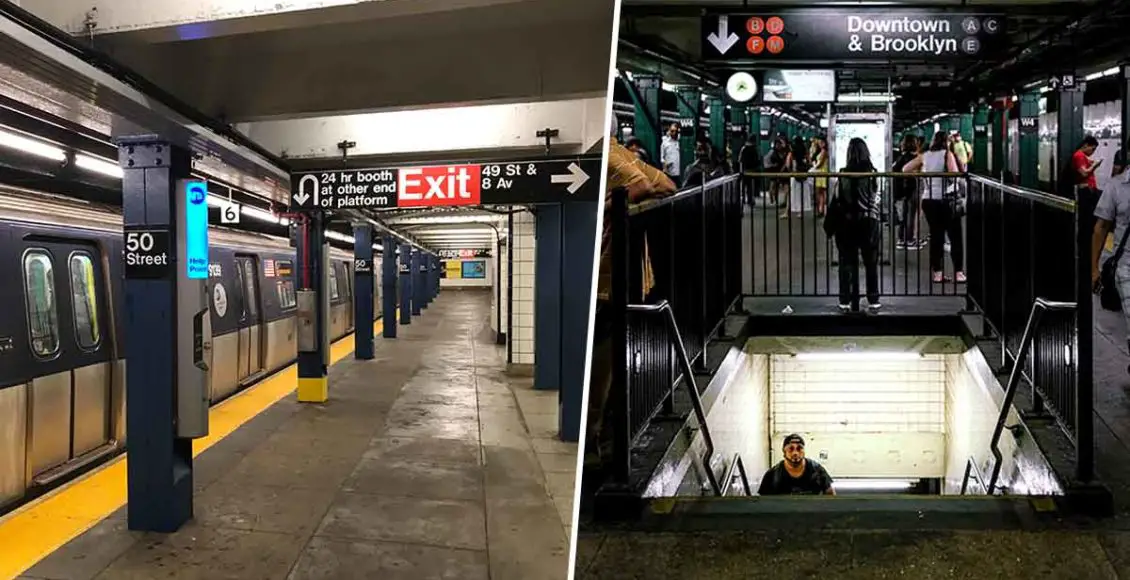 A 60-year-old woman was rescued by a group of kind-hearted strangers after she was pushed onto the tracks of a subway station in New York. 
The nightmarish incident took place in the Times Square/42nd Street station when the woman fell victim to an attempted robbery and was pushed onto the tracks as a train was approaching.
The woman was almost run over, but thankfully, the operator managed to hit the emergency breaks on time as the train approached the platform, with people quickly rushing in to save the poor soul.
CBS2 reported that a man tried to steal the woman's purse and pushed her onto the tracks while doing so. And while some people nearby proceeded to rescue the woman, others were able to stop the criminal, with police arriving to arrest him. The wanna-be-robber was revealed to be a homeless man in his 40s.
The woman was later taken to hospital with minor injuries.
Woman gets pushed onto subway tracks in attempted robbery, Good Samaritans come to her rescue.https://t.co/bj5ddYaj3O

— TIMES NOW (@TimesNow) November 14, 2021
This is the third case of someone falling onto the tracks this week, which led to renewed requests for safety improvement on the MTA network. 
In the past few months, the New York Police Department has deployed thousands of personnel to the subways, with both New York Governor Kathy Hochul and NYC's mayor-elect Eric Adams pledging to make safer travel a priority. 
In a statement from earlier this year, acting MTA Chair and CEO Janno Lieber said the following:
"We're calling on the NYPD to maybe adjust their deployment so that riders feel protected in the places where they feel vulnerable. That means on the platforms, on the trains, on the trains like they were when I was a kid, and elsewhere in the system where riders feel vulnerable and where a lot of people congregate."
I am horrified that a woman was pushed onto the tracks at the Times Square subway station today, and I'm hoping for her full recovery. I'm working with @MTA and our City partners to make our transit system safer. No one should ride the train or walk the streets in fear.

— Kathy Hochul (@GovKathyHochul) November 12, 2021
Even though such cases are reported every once in a while, according to CBS2 the MTA claims that day-to-day crime rates have fallen.
What are your thoughts on this story? Let us know by joining the conversation in the comments and please share this article if you've found it of value.