Bullied 10-yr-old attempts suicide – her mom laughed and cursed at by the parents of the bully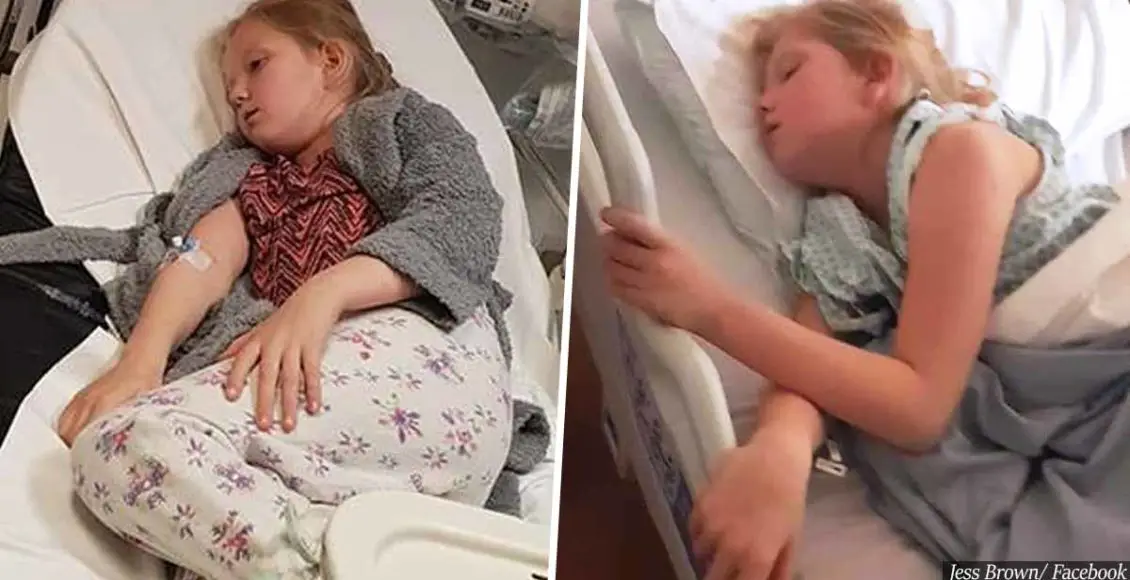 Family and loved ones described Lilly-Jo Cаldcott as a ray of sunshine. 
And just like any other teen, she loved spending time with friends and family and going on nature trips.
But when the little angel from Worcester, England, started to isolate herself and stopped eating, her mother could not help but think that something was not right.
But she never imagined that it would go as far as it did…
After attending middle school for a few weeks, Lilly-Jo suddenly did not want to step foot in school anymore. She told her mother she was having a hard time with another girl from school.
And the bullying was both physical and psychological.
Sadly, it only got worse
Every day at school was a painful struggle for Lilly-Jo, and eventually, she stopped eating and made herself ill.
Her mother told Worcester News that for a period of 12 weeks she had visited the school every day to try and find a solution to the problem, but the bullying did not stop.
In a letter addressed to the school principal, the desperate mother described the horrors her daughter was going through.
"She has pulled her hair, pushed her, smacked Lilly-Jo and also shut a locker door on Lilly-Jo's head, stamped on her foot when it was broken – the list is endless."
A couple of weeks more and she would have been dead…
Then on a Monday afternoon, the child was taken to see a doctor after she told her mother she had taken a large number of pills.
And after Lilly-Jo showed signs of disorientation, the doctor told Jess to take her to emergency care, where she spent the night. Thankfully, by the next morning, her condition stabilized.
"I've got a daughter now in hospital on her birthday on different drips and being examined by mental health doctors," Jess said.
Sadly, a once filled with life girl had been reduced to trying to commit suicide.
"The doctor said if we had left her two more weeks, she would be dead. I'm not going to bury my child," the mother added.
Lilly -jo has been a victim of #bullying at the age of 10 and tried taking her own life.

Now on #Suicide watch

Do teachers listen, do they have the power to solve issues?

Parents of the horrible children – FIX THEM

Lilly-jo deserves to be happy https://t.co/OLog5Tivp6 pic.twitter.com/YHjaQlYrUn

— Ian Bevis (@ianbevis) November 16, 2018
Eventually, Lilly-Jo was taken out of the school and now she feels much better.
27-year-old Jess said she got in touch with the bully's parents one day before and they called the cops.
"I got hold of the mother's number and rang her to try and resolve this out of school and she basically told me her daughter has done nothing wrong," Jess told Worcester News.

"I rang again on Sunday and the mother and father were laughing down the phone, saying it was a joke.

"They egged me on to go to their house, so I did and they called the police," she said.

The school principal said after being made aware of the bullying immediate action was taken.

"This school takes all allegations of bullying extremely seriously, this includes racist, homophobic, gender-based or bullying related to disabilities," the principal said.

"Our school maintains a strict anti-bullying policy."
No child should ever have to endure the cruelty of bullying. If you wish to know more about what you can do to help click HERE, and please share this article to raise awareness on this pressing issue.