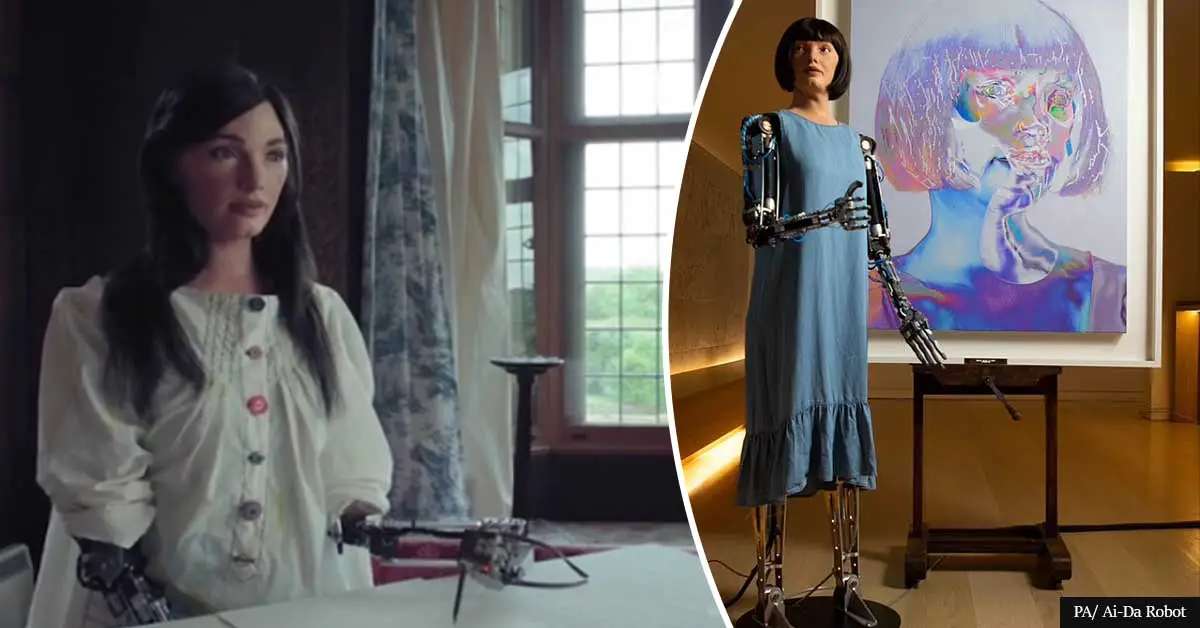 Egyptian security forces detained a British robot designed to create paintings using algorithms over suspicions of it being a part of a spy operation. 
Ai-Da, a British humanoid designed to create works of art using algorithms, cameras, and a robotic arm, has caused a diplomatic disturbance after Egyptian security suspected it of spying on them.
Aidan Meller, the creator of the robot, was detained by border guards after landing in Cairo. At the time, he and Ai-Da were on their way to the Forever And Now exhibition beside the pyramids in Giza, Daily Mail reports.
The Oxford-based scientist claims the officials who seized the humanoid demanded the removal of her eyes, which contain cameras. Meller and Ai-Da were allegedly treated as a "security issue" over concerns they may be part of a broader espionage plot.
Meller says he is working "right up to the wire" to secure Ai-Da's freedom. 
The expert noted he "can't take her eyes out" as they are essential for the robot's ability to draw, paint, and sculpt. He then joked:
"She would also look weird without them."
The robot artist was developed in 2019. Its robotic hand works by calculating a virtual path based on what it sees in front of it. It then interprets coordinates to create a work of art.
What's more, Ai-Da is believed to be the world's first ultra-realistic robot capable of drawing people from life. The humanoid's paintings have taken part in exhibitions at the V&A, the London Design Festival, the Design Museum, and Tate Modern.
The Forever And Now exhibition is expected to run until November 7.
The project is supported by Egypt's ministry of tourism and antiquities, the ministry of foreign affairs, and Unesco.
Nadine Abdel Ghaffar, the founder of Art D'Egypt, the organizer of the exhibition, commented:
"The pyramids have a long, illustrious history that has fascinated and inspired artists from all over the world. I'm thrilled to share what will be an unforgettable encounter with the union of art, history and heritage."
View this post on Instagram
Meller continued:
"It is the first time in 4,000 years that contemporary art has been allowed so close to the pyramids. We put in eye-watering amounts of time and energy to create the innovations for Ai-Da to put her hands in clay to enable her to create a huge sculpture.

She is very much a machine. She is switched off. But I hope they [the guards] don't knock her. She is the most sophisticated ultra-realistic robot in the world."
Ai-Da's creator didn't forget to pay gratitude to the British embassy in Cairo for "the amazing work they are putting in" to release the robot artist.