Boy with cancer comforted by sister in heartbreaking viral photo is given the all-clear and is back at school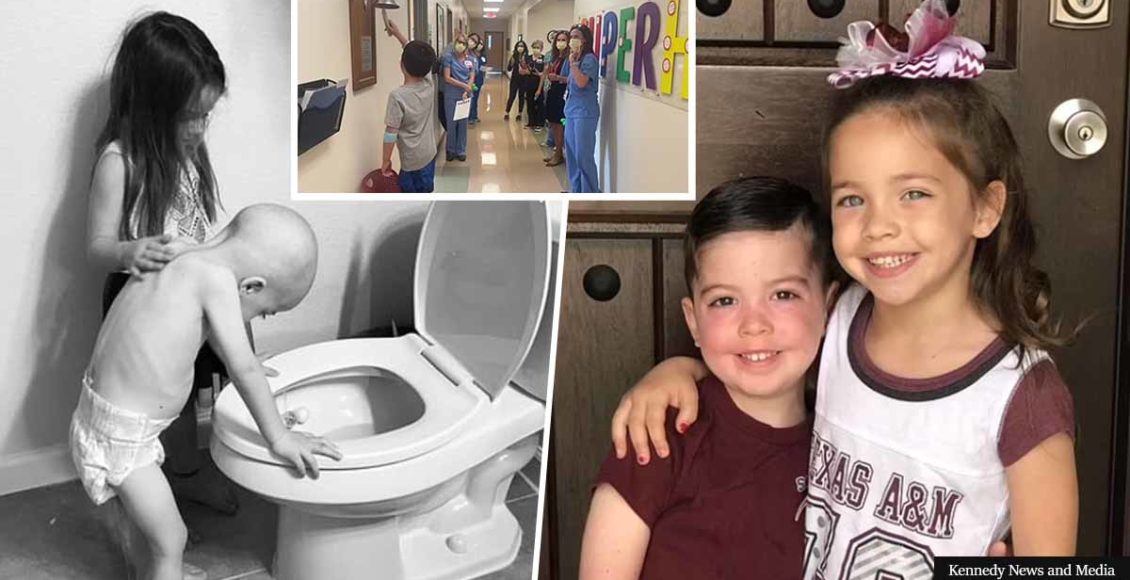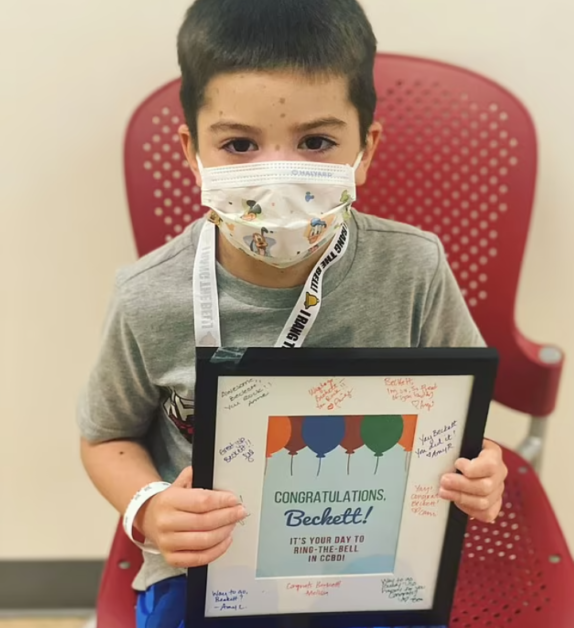 When Beckett was four years old, his mom, Kaitlin Burge from Princeton, Texas, posted heart-tearing photos of him being confronted by his sister as he was in the middle of chemotherapy. This happened two years ago.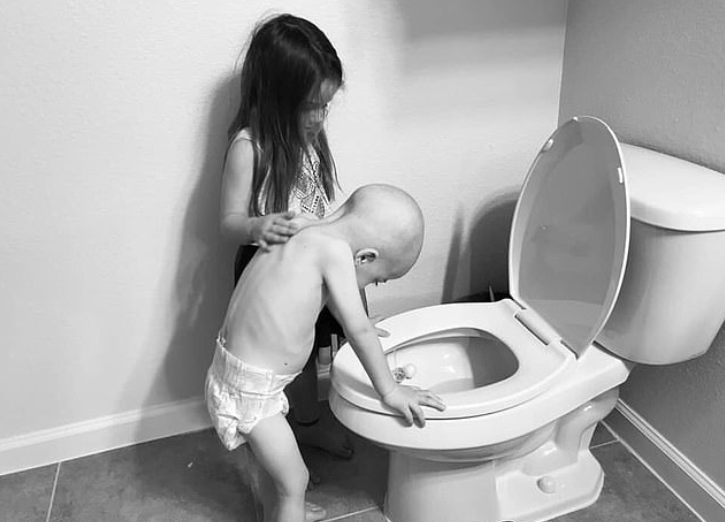 Today, the little hero has finally won in the battle with cancer and is even able to go back to school!
As Daily Mail reports, Beckett was diagnosed with acute lymphoblastic leukemia in April 2018, when he was just two. His older sister Aubrey was there for him all the time. Their mom-of-three shares:
"Aubrey had such a huge impact on helping him get through this. They developed a bond that only siblings have that I couldn't even replace."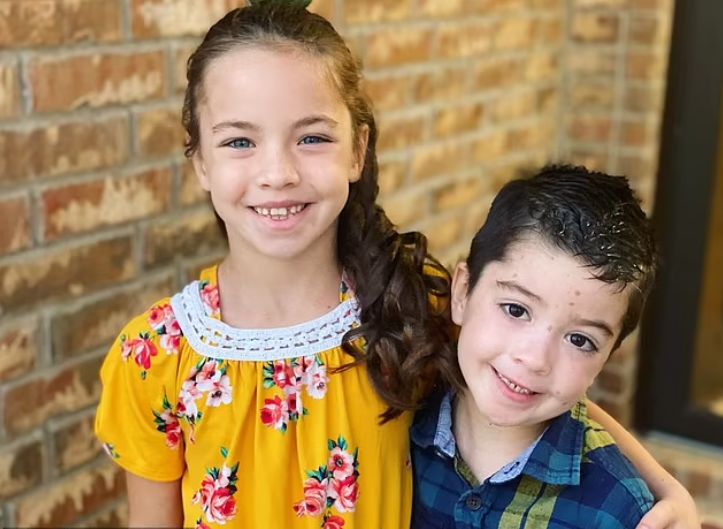 By posting painful photos of her boy on social media, Kaitlin wanted to show the importance of family in times of crisis.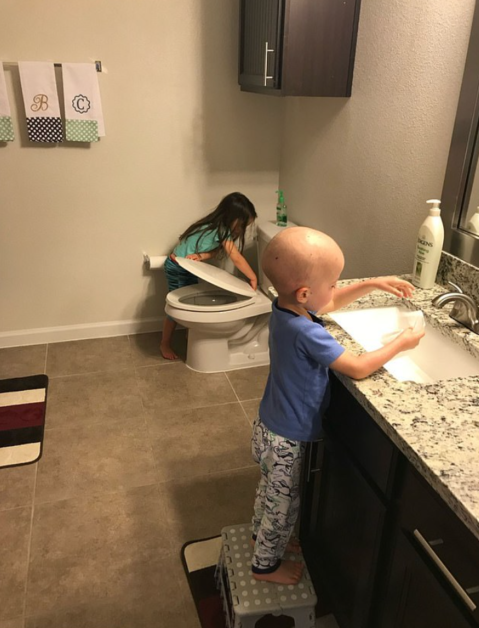 The mom, who has a younger daughter named Chandler, explains how the "irreplaceable bond" between Beckett and Aubrey helped her boy recover.
"Aubrey just picked up from experience and took over. She'd rub his back and tell him it was going to be okay, clean his face up and wash his hands for him. 

She asked me she could clean up the bathroom too, but I told her to go and sit down because that wasn't her job."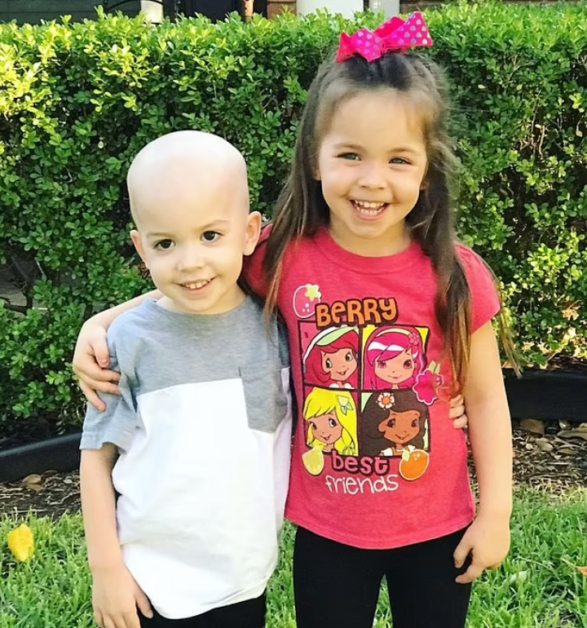 The six-year-old cancer survivor is back at school, where he is excelling. As for his big sister, she returned to her old hobbies, which she couldn't practice before as her family was experiencing financial issues caused by her brother's treatment.
Kaitlin says:
"The last two years, he's been going through the day-to-day chemo he's been on. He was taking the nightly chemo pills and going in for treatment, then on August 8th, they stopped all chemo. He was done with treatment. He's going in once a month of labs but you never know – it's a different world."
According to his mom, Beckett's chemotherapy caused him an educational blockage. 
The concerned mom reveals:
"He was really foggy-brained and didn't understand a whole lot. He got everything twisted up. 

Now, it's interesting to see. We were sitting at the table the other day and he was reading. I thought 'you know how to read? What's going on here?' You give him a spelling word and he'll spell it all.

We're seeing more of a normal kid – things we never thought he'd ever do. It's really cool and boosts his confidence."
Although there are still some side effects of the chemo, the boy is now just as "normal" as his other siblings. His mom comments:
"They can play as normal siblings now. I walk with them in the morning to school but they'll bike home together. They're outside playing together and being kids now. Aubrey's now on a competitive cheer team."