Boy, 8, tortured to death by mom and her boyfriend, asked his teacher if it was normal for moms to hit their kids
An eight-year-old boy was tortured to death by his mother and her boyfriend, as authorities failed to save him.
WARNING: The article contains graphic descriptions of child abuse, which some readers may find distressing.

Boy, 8, was tortured to death by his mother and her boyfriend, who beat him, starved him, locked him up, and forced him to go to school covered in bruises.

Days after the child's devastating death, his teacher found a note reading: "I love you mom and Gabriel is a good boy."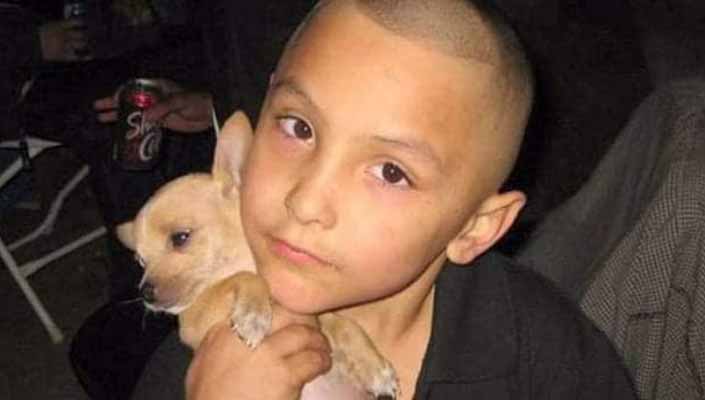 Gabriel Fernandez, 8, experienced unimaginable horror in the last months of his life. His abusive mother and her boyfriend used to beat him, burn him with cigarettes, whip him, starve him, tie him up, gag him, and lock him away in a tiny cabinet dubbed 'The box'. The domestic violence reached horrific extents and ended with the boy's tragic death.
As per the Atlantic, Greg Merritt, who worked in the Los Angeles County Department of Children and Family Services, was aware that Gabriel was at risk before his heart-tearing passing. However, Merritt ignored the boy's case, believing it was not as severe as it was described in the files. 
During the first years of his life, Gabriel, born on February 21, 2005, was under his uncle and grandparents' cares. But in October 2012, Pearl Fernandez, the boy's mother, decided that she wanted her son to move in with her, allegedly for the welfare benefits, Mirror reveals. 
Despite family members' concerns regarding the mother's history of abusing her other children, Pearl managed to convince officials Gabriel should live with her and her boyfriend, Isauro Aguirre.
Gabriel showed evident signs of abuse in the very first weeks after he moved in with his mother.
The child's teacher, Jennifer Garcia, shared he asked highly distressing questions, including "Is it normal for moms to hit their kids?" and "Is it normal for you to bleed?" 
Trying to save the innocent boy from the obvious domestic abuse he had been experiencing, Garcia raised alarms with the Los Angeles County child abuse hotline. She told authorities everything she knows, hoping they will provide protection for little Gabriel. Unfortunately, even though the case was taken into consideration, officials reported having found nothing that indicated the boy was at risk in his mother's house. That's when Greg Merritt signed off a request to close the case, believing its severity was highly exaggerated. 
Sadly, the real situation was much more terrifying. The extent of the abuse Gabriel was a victim of was growing every single day. As per Newsner, some of the horrifying things Pearl and Isauro had done to the boy included forcing the boy to eat cat litter, using a belt to whip him, covering him with pepper spray, burning him with cigarettes, and even starving him. The poor child had no other choice but to go to school covered in bruises. 
On May 22, 2013, a 911 call was made claiming Gabriel had slipped, hit his head, and suddenly stopped breathing.
Pearl Fernandez, the abusive mother, tried to convince the police her son had died of an injury that occurred after he fell and hit his head. However, when paramedics arrived, they discovered that Gabriel had broken ribs, a cracked skull, and several severe injuries. The first responders also found pellets shot from a BB gun lodged in the boy's skin. 
After the child was taken into hospital, doctors declared him brain dead. Only a couple of days later, he was pronounced dead. 
Days after Gabriel's tragic passing, his devastated teacher found a note he had hidden in his school desk. The note said: "I love you mom and Gabriel is a good boy."
Reportedly, the boy's mother and her boyfriend had tortured him to death because they thought he was gay.
After finding out that the reason behind the unthinkable abuse the 8-year-old had suffered was that the people who had to take care of him thought he was gay, outraged Judge George J. Lomeli said: 
"The conduct was horrendous, inhumane and nothing short of evil. It's unimaginable, the pain that this child probably endured. Gabriel was a kind, loving individual who just wanted to be loved. You want to say that the behavior was animalistic, but that would be wrong because even animals know how to care for their young."
Pearl Fernandez, the cruel mother, admitted to first-degree murder and was sentenced to life in prison without parole.
Isauro Aguirre, Fernandez's boyfriend, was sentenced to death after being found guilty of first-degree murder, with added intentional murder by torture. 
Details of the horrific case were revealed in the award-winning Netflix documentary 'The Trials of Gabriel Fernandez'. Documentarian Brian Knappenberger told EW:
"The documentary is a really difficult watch but it's an important one. We made the decision that Gabriel's voice needed to be heard, and in order to tell that story we had to be as honest and as straightforward as we possibly could. I think that in the end, this is a story of a kind of redemption, or a questioning of how things can be better in this system and that has motivated us to tell the story."