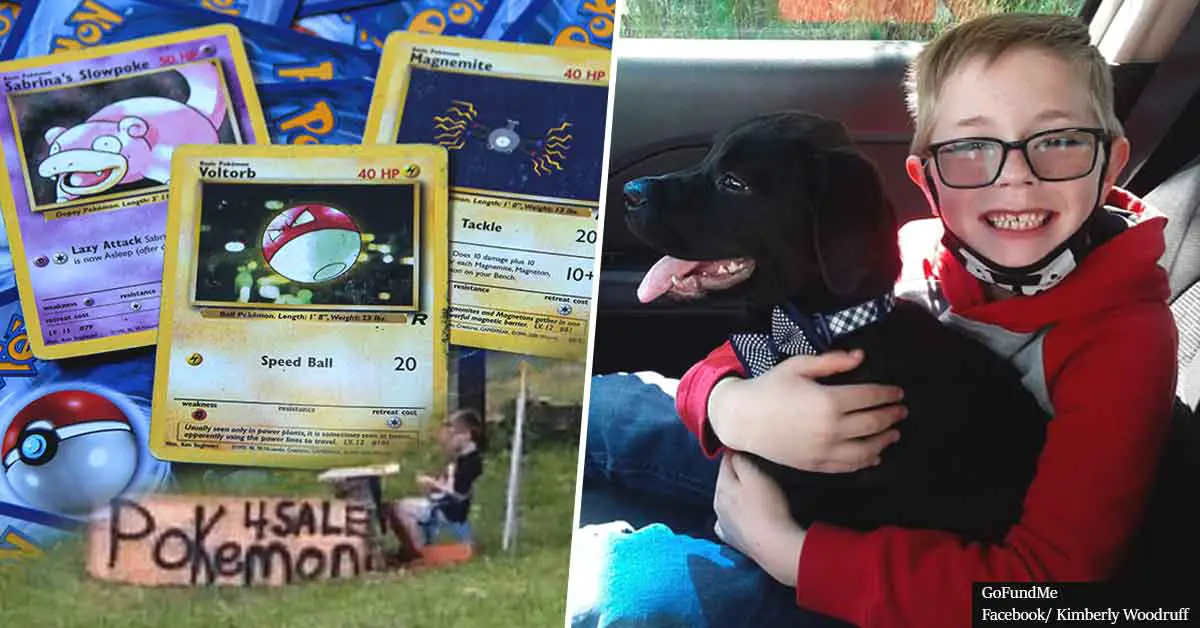 Boy, 8, sells his Pokémon collection to save his dog's life, gets sent rare cards in appreciation
Boy, 8, sold his treasured Pokémon collection to save his dog's life. 
An eight-year-old boy sold his Pokémon cards to help pay for his dog's expensive medical treatment.
Pokémon employees were touched by the child's act of selflessness, so they sent him a package of some of the rarest cards. 
The pupper is now doing fine, thanks to the boy's incredible efforts to save him.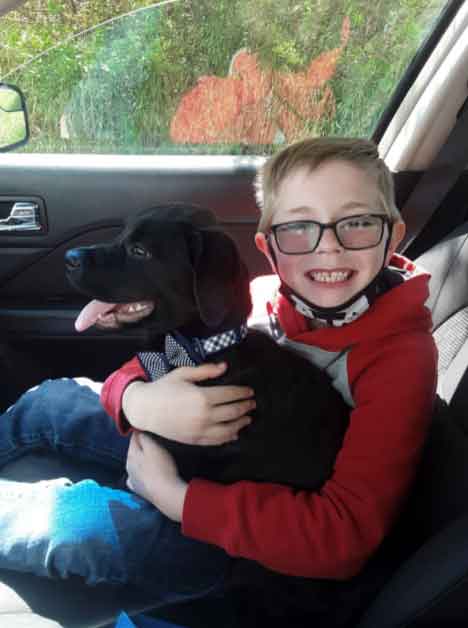 A young boy named Bryson Kliemann of Lebanon, Virginia, startled the whole world with his selflessness. The kindhearted 8-year-old sold his praised Pokémon card collection to save the life of his beloved puppy Bruce.
As per UNILAD, the adorable pupper was suffering from a highly contagious canine virus known as Parvo, requiring an expensive treatment Bryson's family could not afford. When the boy's mom, Kimberly Woodruff, went to Southwest Virginia Veterinary Services, doctors told her Bruce's treatment would cost about $700.
Talking to Local 12 News, little Bryson said:
"It made me kind of sad because usually my brother and sister play together and I don't have anybody to play with. So, I usually play with (Bruce)."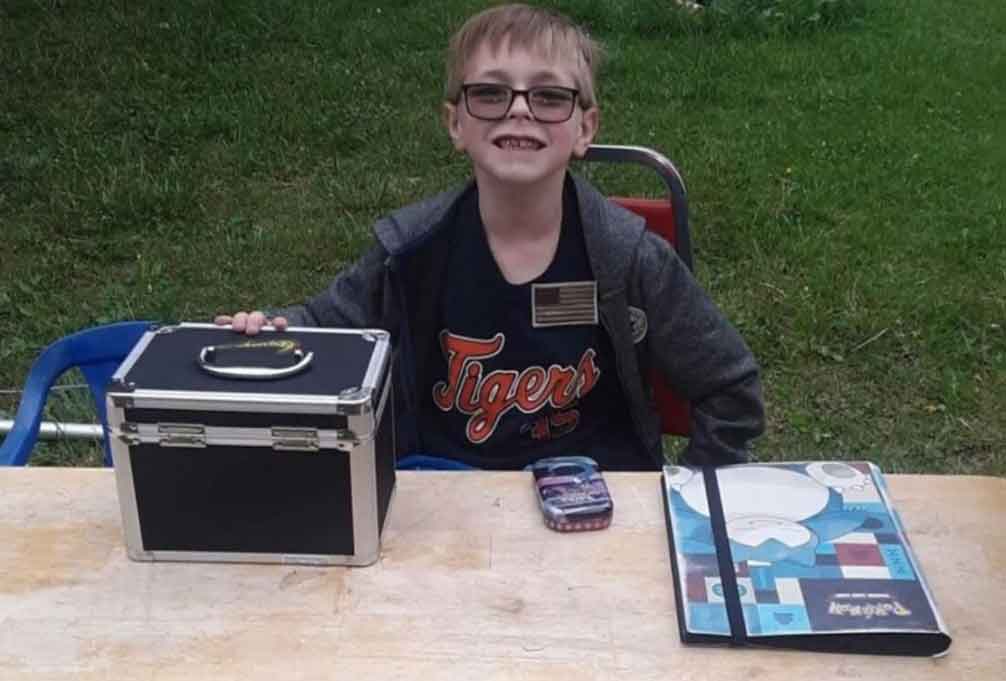 The mom was incredibly touched when she found out her child wanted to jump in and help her gather the money for their pupper's treatment. 
When Bryson said he was going to sell his Pokémon cards to help cover Bruce's medical expenses, Kimberly was left speechless. Inspired by her son's act of benevolence, she set up a GoFundMe page with the goal of raising only $800.
However, to her surprise, dozens of warmhearted people rushed in to help the family, raising more than $5,000! She said the extra money will help pay for medical expenses for other sick pets in Southwest Virginia.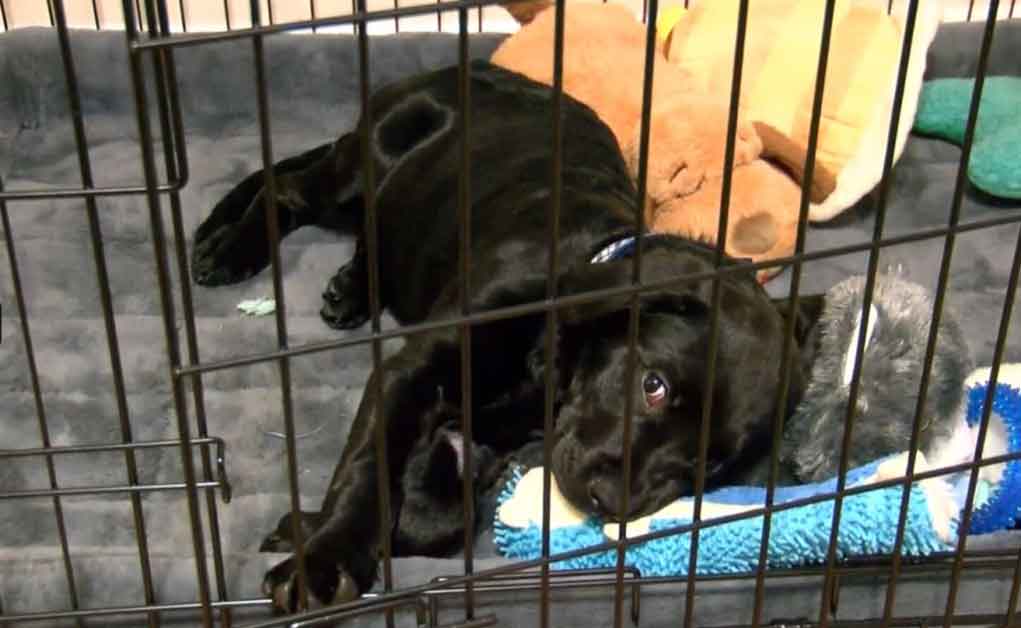 The overjoyed 8-year-old said:
"I was so happy because I really wanted to get him back."
Thankfully, after a week of treatment, Bruce is finally home "doing great, like amazing."
Even though the pup has more vaccine appointments lined up, his condition has improved remarkably.
But wait, there is more good news!
Bellvue-based Pokémon employees, touched by Bryson's pure compassion for his dog, decided to show him just how wonderful his deed was. The team sent the 8-year-old boy a package with some of the rarest Pokémon cards. They attached a letter, saying:
"Hey Bryson, we were so inspired by your story about selling your cards for your dog's recovery, these are some cards to help you replace the ones you had to sell."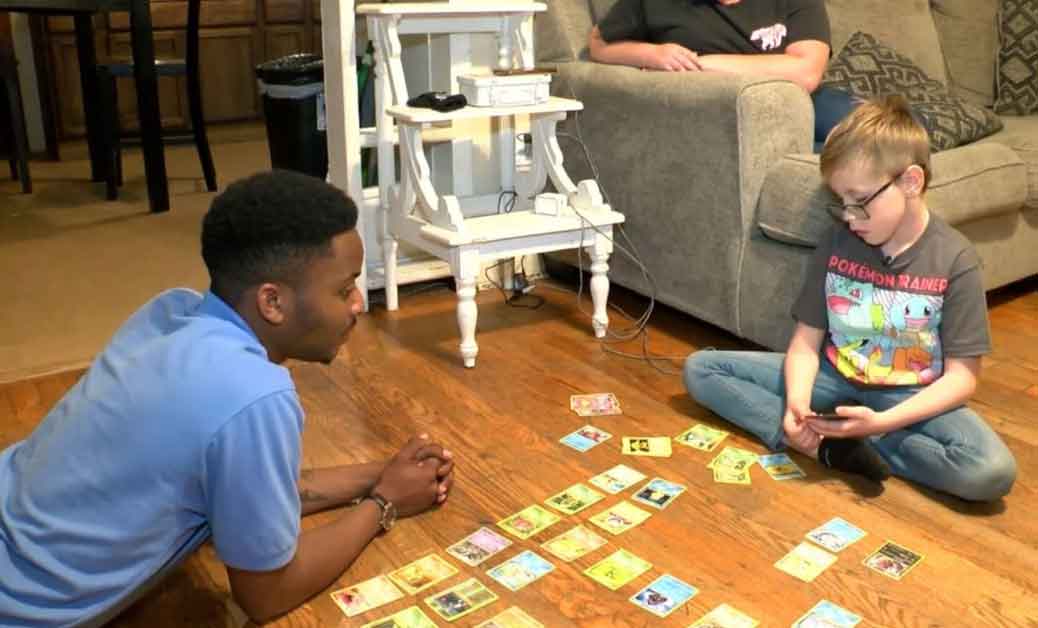 As WSLS notes, the boy couldn't believe what was happening. He said:
"I'm happy he's home, and I'm proud of myself. Now my brother and sister are playing with him too, and now I'm really playing with him pretty often."