A six-year-old boy was attacked by the family's 'loveable' pit bull and had to undergo plastic surgery to reconstruct his face.
While at his grandmother's house in Schoolcraft, Michigan, Camdon Bozbell was severely attacked by the family dog, Daily Mail reports. Camdon was just trying to get a snack by the five-year-old pit bull named Chaos. Suddenly, his grandmother heard screams and rushed out of the bathroom to find her grandson being mauled by the dog.
WARNING: The following images contain graphic content.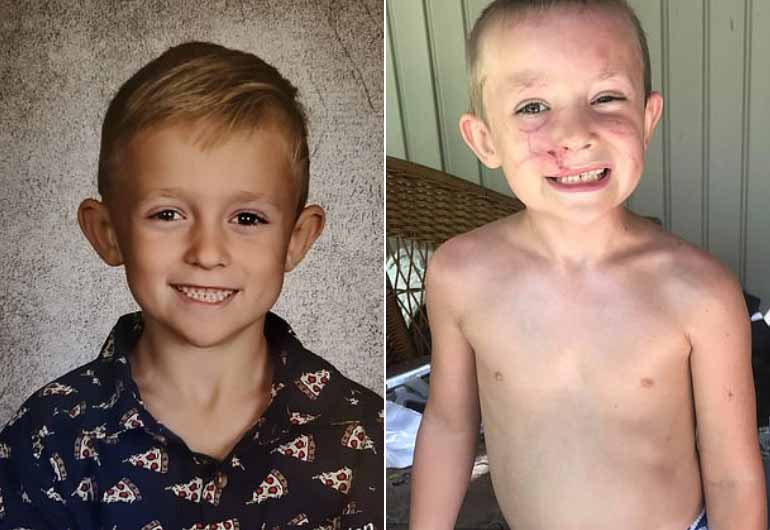 The horrific incident happened on April 18. Little Camdon suffered terrible injuries, including a broken nose, skull fracture, and nerve damage.
Tristin Lent, the boy's mother, said:
"When I got to the hospital, I feared the worst."
At the time, Ms. Lent, a single mother-of-two, who works as a receptionist and cleaner, was called into work at the last minute, so she left her son with his grandmother. Around an hour later, Tristin received a terrifying call from the police telling her about the daunting incident. The devastated mother immediately got in her car and drove for 90 minutes to Bronson Hospital in Kalamazoo. At the hospital, Ms. Lent had to wait for another 30 minutes, as they wouldn't allow her to see her son.
"They wouldn't let me see Camdon at first and then a nurse came out and said: 'Good news. He's breathing on his own', and I freaked out – I thought why wouldn't he be?"
When Tristin finally got to see her boy, poor Camdon's face was covered in bandages. She was expecting the worse, as she couldn't tell the severity of her son's injuries.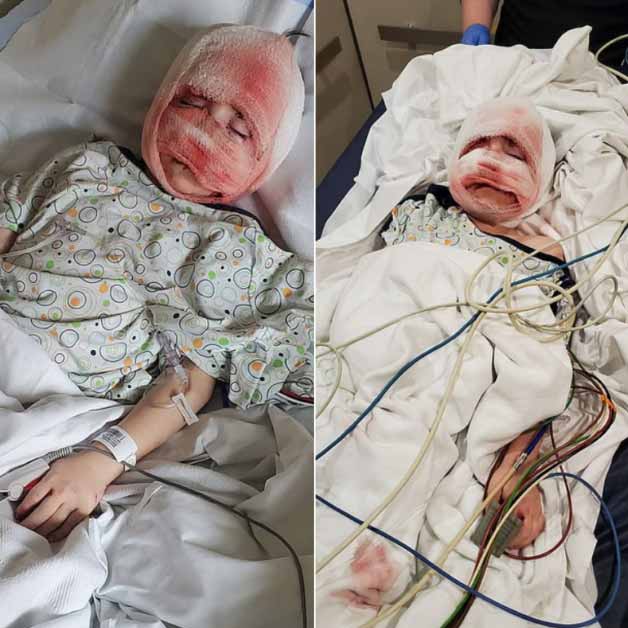 Doctors told the mother it was 'the worse thing they had ever seen'.
After his surgery, the boy had many stitches and suffered permanent scarring and tissue loss.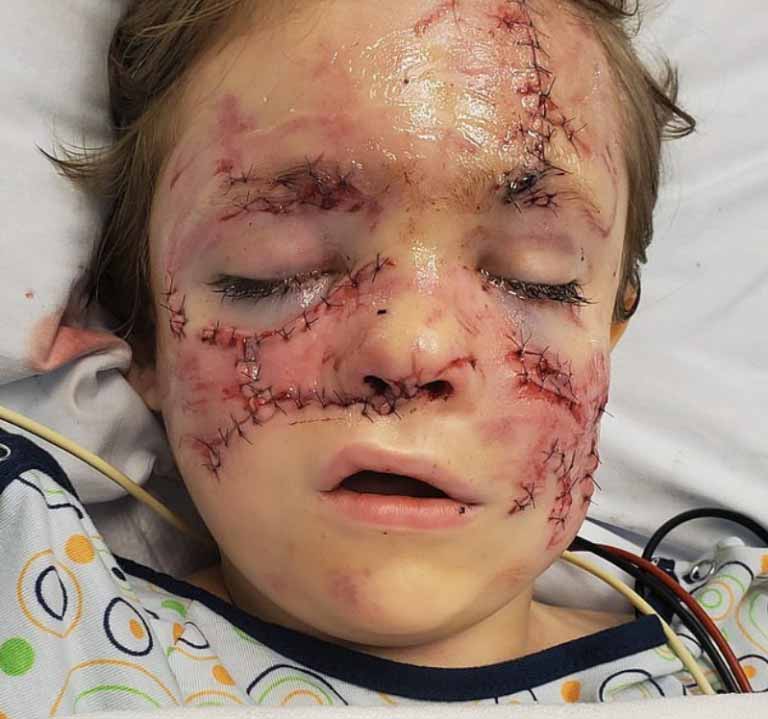 The horrified mother said:
"It was the worse day of my life. I spent a month crying for Camdon."
Ms. Lent shares she couldn't believe their dog was able to cause so much damage, as the pit bull Chaos has never shown signs of aggression before. In an interview with Fox 17, the shocked mother said:
"This dog has no history of aggression. He's used to being around loud, obnoxious kids."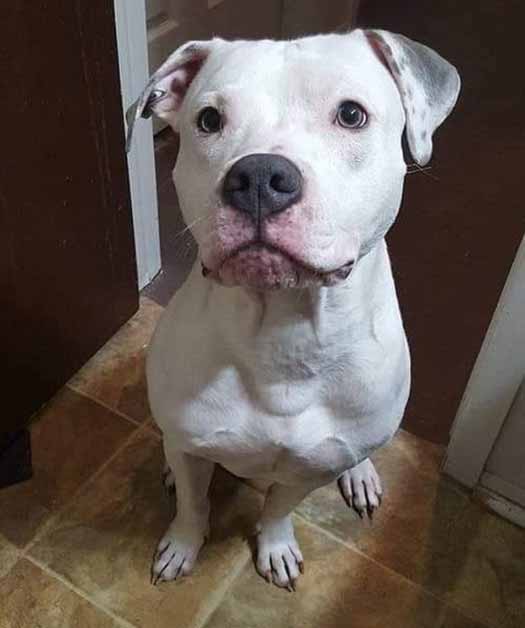 As much as Tristin doesn't want to blame the incident on the breed of their family dog, she shares she doesn't mention that Chaos is a pit bull when she tells the story.
Due to the traumatic experience, little Camdon may have to undergo therapy at a later date, after he heals from his injuries. Ms. Lent says the scars will go but the trauma is going to be something her child will have to deal with 'for the rest of his life'.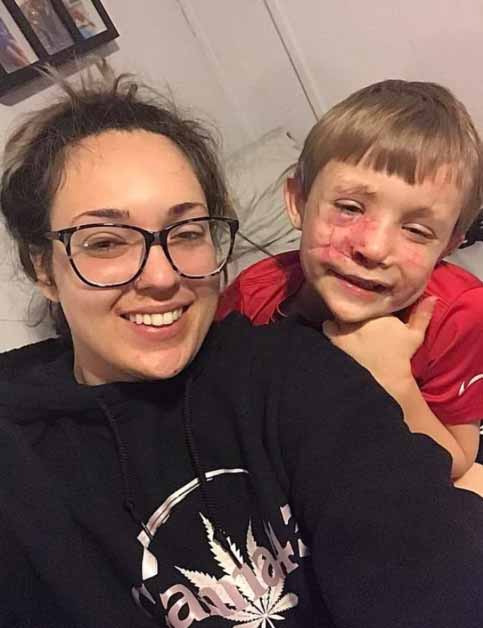 Camdon's aunt, Becky Rose, has created a GoFundMe page to help him and his mom during the boy's recovery. Rose's goal was to raise $2,000, but as the terrifying story touched the hearts of thousands of people, she has raised nearly $40,000.
The attacked boy's mom hopes his story will serve as a reminder to other parents to never lead their kids alone with a dog.