Boy, 2, and his 99-year-old neighbor become BFF's amid pandemic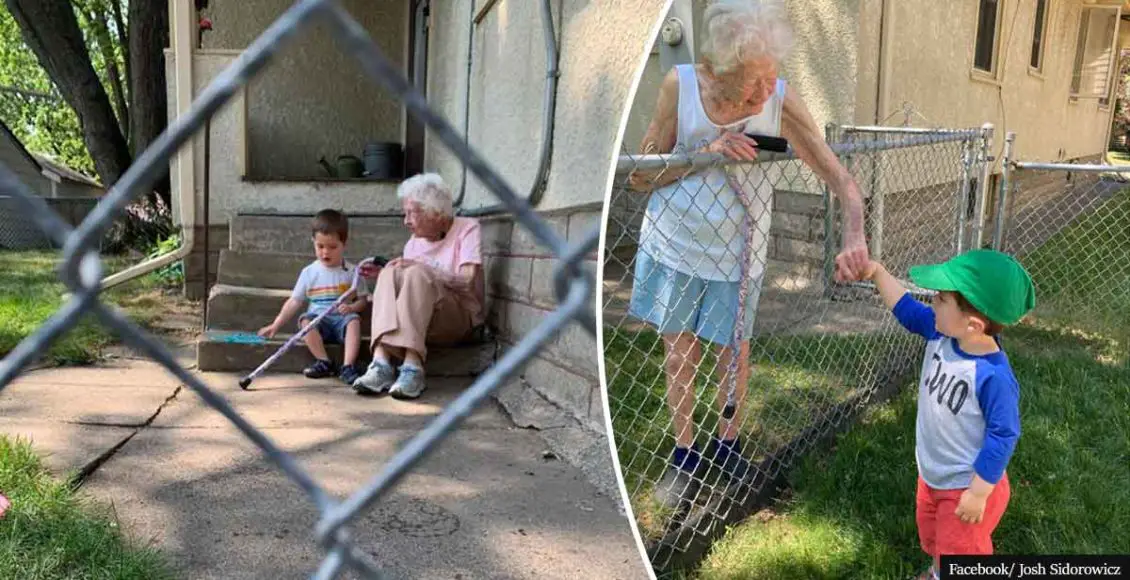 The sweetest story you'll read today: A 2-year-old kid is now best friends with a 99-year-old neighbor thanks to quarantine.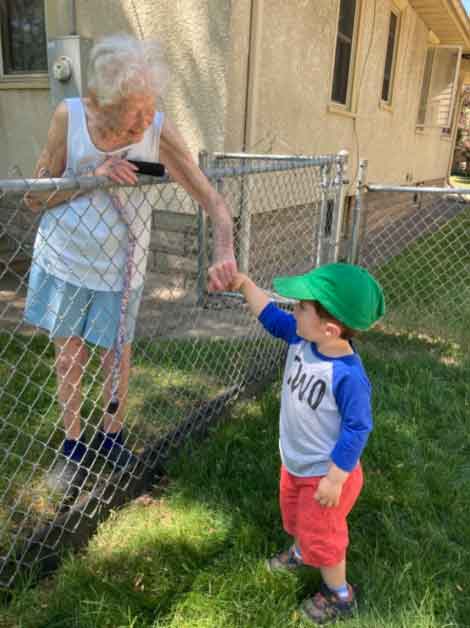 Benjamin Olson, 2, and Mary O'Neill, 99, are the loveliest best friend duo. The pair formed an amazing friendship during the pandemic, having regular meet-ups by the fence that separates their homes in Minnesota, Upworthy reveals.
Speaking to TODAY, Sarah Olson, Benjamin's mom, said:
"For more than a year, he didn't see other kids. He didn't interact with anyone except our family and Mary. They ended up forming an incredibly strong bond."
This is just precious. Humans need human companionship. Glad these two found each other. ❤️

— 🐗 Woo Pig Sooiiiee 🐗 (@meow4marjorie) July 20, 2021
Ms. O'Neill was the first to approach Benjamin by waving at him whenever she sees him through the window. 
Before becoming friends with her little neighbor, Mary was spending her lockdown watching TV and playing electronic Yahtzee. But whenever she saw the sweet 2-year-old, she would wave at him from behind the window.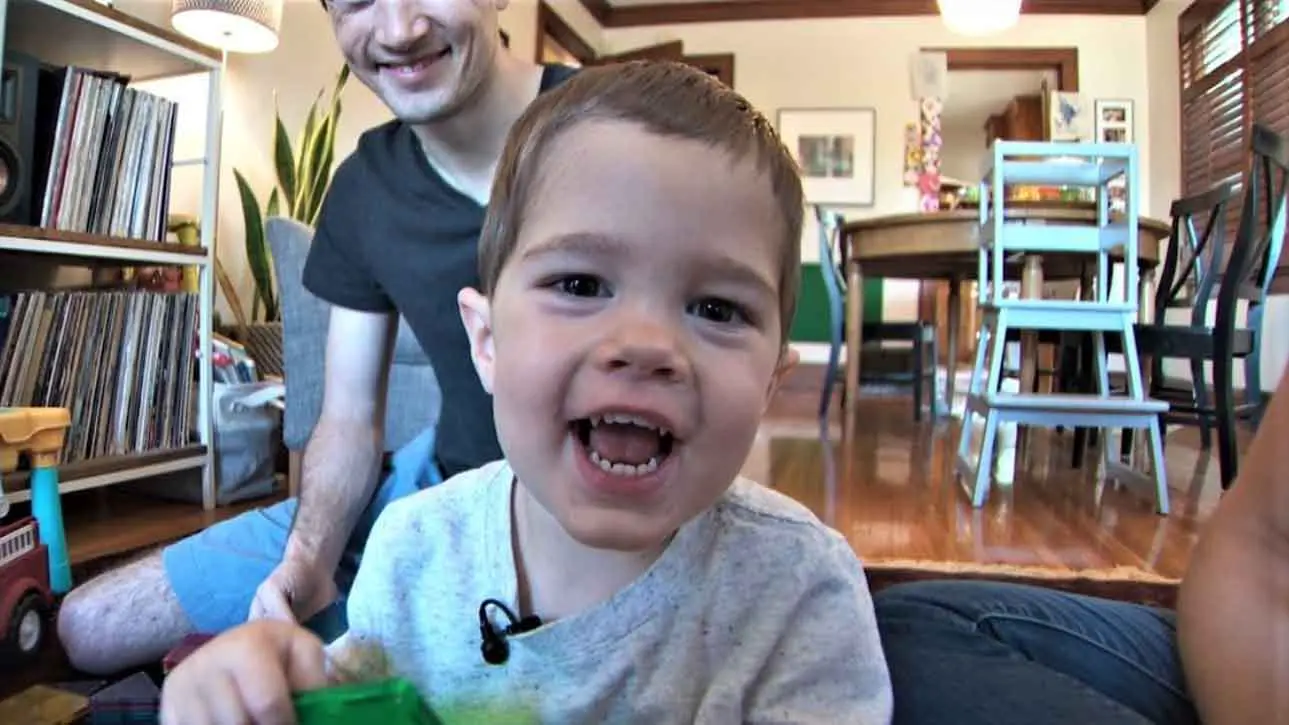 Eventually, she started going outside to say hello to the boy, which was the beginning of their unique bond. Not long after, the pair started having regular fence meet-ups.
After the lockdown restrictions eased up, Mary and Benjamin sit on Ms. O'Neill's steps when the weather allows it. 
The two best friends' favorite activity is blowing bubbles together. Isn't that absolutely adorable?!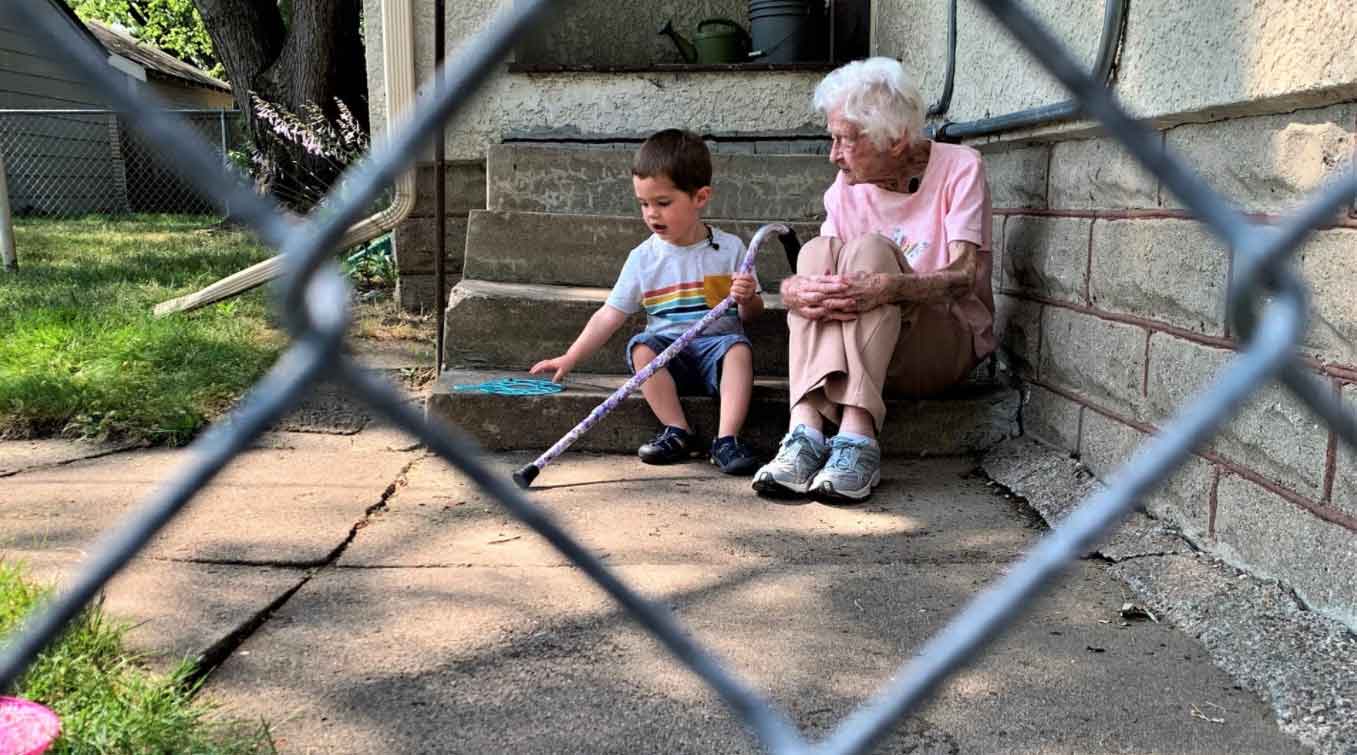 Talking about their heartfelt friendship, Mary said:
"Sometimes he'll get up and grab a piece of sand or a rock and give it to me as a gift. He makes me feel good."
What's even more heartwarming is that the duo has their own special game that Mary came up with. She called the game "cane ball," and it involves little Benjamin kicking a ball and Ms. O'Neill passing it back with her cane.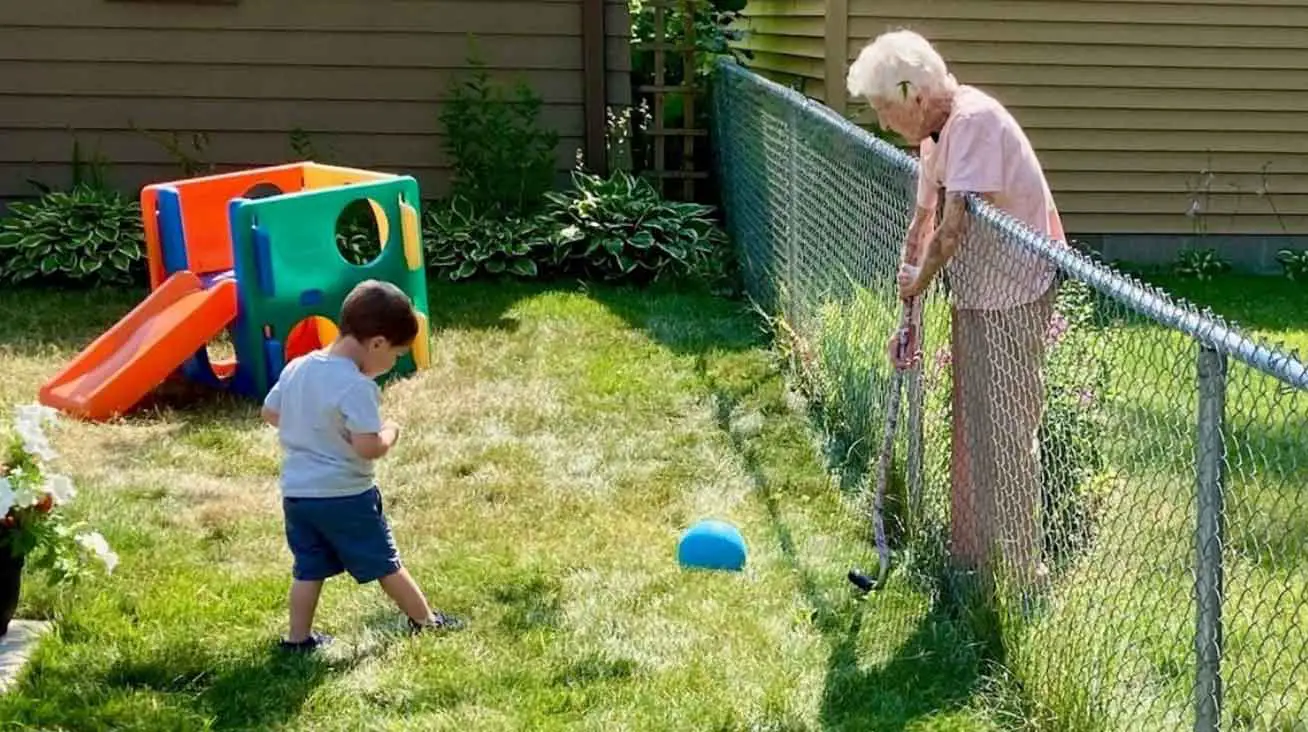 Expressing her gratitude for her young friend who keeps her company in these difficult times, Ms. O'Neill gifted him with a big box of toy trucks that belonged to her late son. Benjamin's mom commented:
"Mary said that she had these trucks for Benjamin. [She] carried this big laundry basket filled with heavy trucks up from her basement. I have no idea how she did it. But she carried out those trucks, no problem."
The trucks now help the 2-year-old learn colors.
Sadly, all of Mary's grandchildren and great-grandchildren live out of state, but her bond with Benjamin keeps her cheered up. 
The lovely 99-year-old lady, who is about to turn 100 in December, keeps pictures of Benjamin and his baby brother Noah right next to those of her own grandkids. She said:
"They're the closest thing to grandchildren I have around here."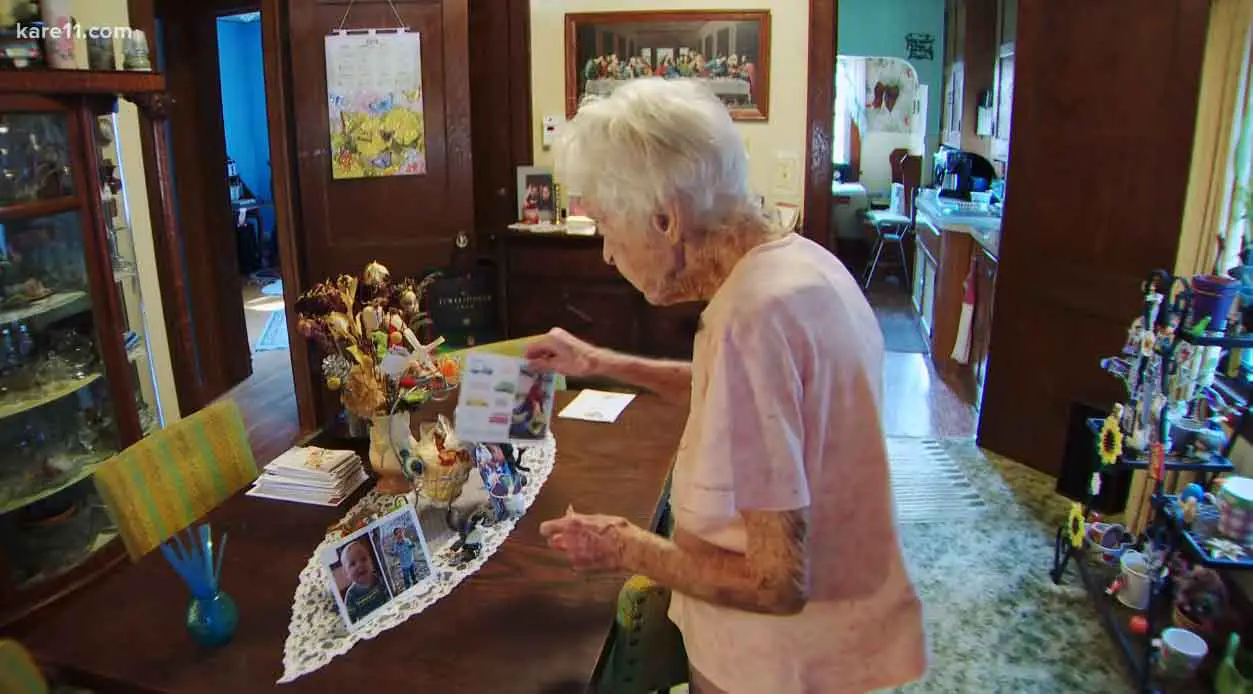 And in times when the weather was not as great, whether it was raining, or it was too cold outside, Ms. O'Neill shares she would miss seeing her best friend. Benjamin's mom, who had no idea how strong their friendship was, said through tears:
"I had never known that. I'm so happy they have each other. Mary is fiercely independent. She doesn't really show her cards. So I got really emotional when I heard her say that she missed Benjamin on the days when it was too cold or rainy to go outside. 

Mary really is Benjamin's best friend. She's his first best friend."
Watch this emotional video about Mary and Benjamin's special friendship!
What do you think of this wholesome story? Let us know in the comment section!