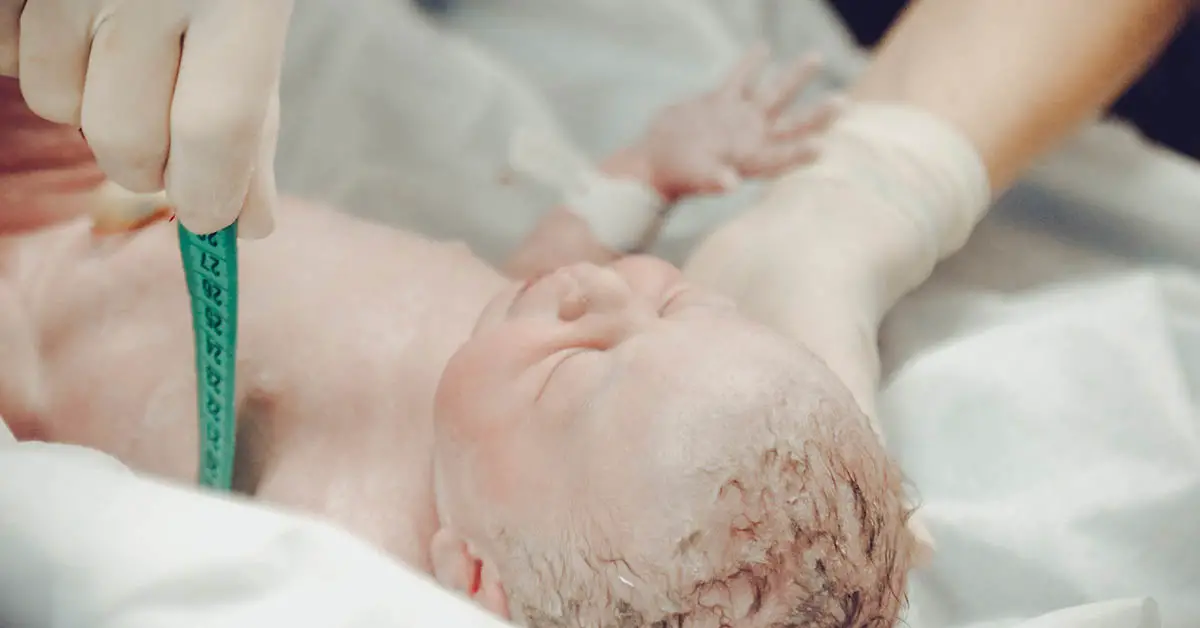 Birthmark On Best Friend's Baby Helps Woman Learn Of Her Own Husband's Affair
Arizona, US: A woman helped her friend give birth and brought the mother and baby home before finding out that the baby was actually her own husband's…
Wanting to help her friend feel comfortable after giving birth, a woman brought her friend and her baby home from the hospital only to find out that her own husband cheated on her and the baby was his.
28-year-old Hailey Custer was married to her husband, Travis Bowing, 36, for six years before learning that he had been unfaithful to her. The couple had four kids, and during all these years, Travis had multiple affairs and became the father of other children outside of their relationship.
Hailey found out the shocking truth after she decided to take her homeless best friend in after she got pregnant.
Hailey said, as per news.com.au:
"I heard rumors that my friend was pregnant and homeless, so I reached out to her. I felt the need to help her. We are all charismatic people, so we all had that nature to be charismatic around each other and make jokes. I didn't see anything there. I was very naive…"
After bringing the mother and child to her home, Hailey noticed that the baby had a hereditary birthmark on its neck… the same birthmark her husband has.
"We had just got home from the hospital and I was changing the baby when she turned her neck the birth defect popped out…" Hailey said. "I felt it and was like 'OK', this shock came over me. When I found out my friend was standing next to me, I looked at her and you could just tell. She couldn't say anything, she just dropped her head and looked to the floor, and I just knew. There were no words that were said, I just knew."
After exposing her husband for what he truly is, Hailey also learned that he had slept with at least 30 other women while being married to her, and even fathered two kids with two different women he had secret relationships with.
"I was in a lot of shock in the beginning I couldn't even process what had happened, it was almost like a stage of grief," Hailey recalled. "Like you have your shock, your anger and you come to the conclusion that this is actually real life, this is actually happening."
Needless to say, it was extremely difficult for her to come to terms with the harsh new reality she was faced with.
"Before I found out, I stepped into that father figure role," she said. "I was there for her every step of the way. Even in the hospital I wore the daddy wrist band, when she got her epidural, she laid on me. I actually gave the baby her first bath."
Even though she needed some time to recover emotionally, Hailey has since accepted the truth and even let her friend stay in her home.
"We have this innocent child who had no say in this whole situation, you have someone who doesn't have anywhere to go, who has no family, we're not going to kick them to the streets," she said. "I kept thinking of my kids, at the end of the day that is their blood sibling and I'm not going to be the one who causes harm to that child. So, she ended up staying with us."
Hailey went on to tell the world that "you can walk through anything in life, and you can find forgiveness it just heals you from the inside out."
"When you don't forgive yourself it's like you drinking poison and wanting them to die," she said. "When I forgive for myself, it means I'm forgiving because I can't stay sick anymore."
What are your thoughts on this shocking story? Let us know by joining the conversation in the comments and please share this article if you've enjoyed the read.