Bill Clinton is pictured enjoying a neck massage from a Jeffrey Epstein victim.
The pictures showing the former US President receiving a neck massage from a 22-year-old woman were revealed by Daily Mail hours before Clinton's appearance at the 2020 Democratic National Convention.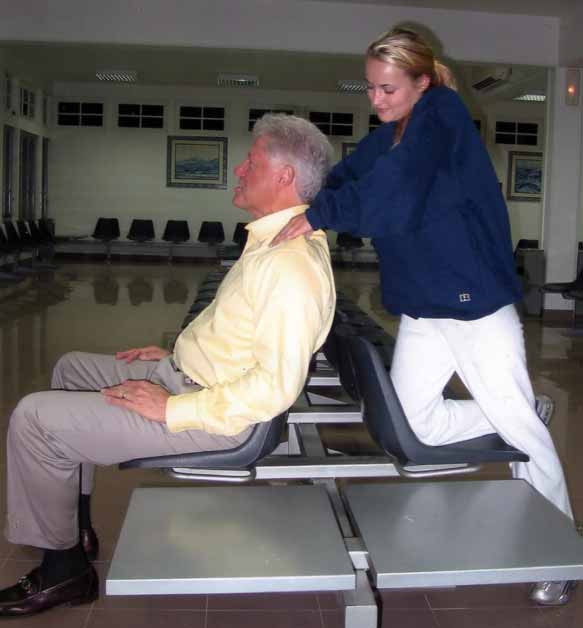 In the released photographs, Bill Clinton can be seen sitting comfortably as Chauntae Davies, Epstein's personal massage therapist, then 22, gives him a neck massage. The scene is from September 2002, when the former President was on a humanitarian trip to Africa with Epstein's jet.
Jeffrey Epstein's private jet dubbed the 'Lolita Express' was used by him to transport underage girls to his various luxury homes in New York, Palm Beach, New Mexico, and Paris.
The 42nd President of the United States was close to Jeffrey Epstein as he often traveled on his infamous plane.
Reportedly, Ghislaine Maxwell, the late sex offender's associate, and ex intimate partner, who is now jailed over sex trafficking charges, repeatedly encouraged the young woman to give Clinton a massage. At the time, they were refueling at a small Portuguese airport after setting off from New York.
Clinton, who had complained of having a stiff neck after a nap at the notorious private jet, asked Davies: "Would you mind giving it a crack?"
In the exclusive images, Bill Clinton can be seen smiling 'in relief' as the 22-year-old massages his stiff neck.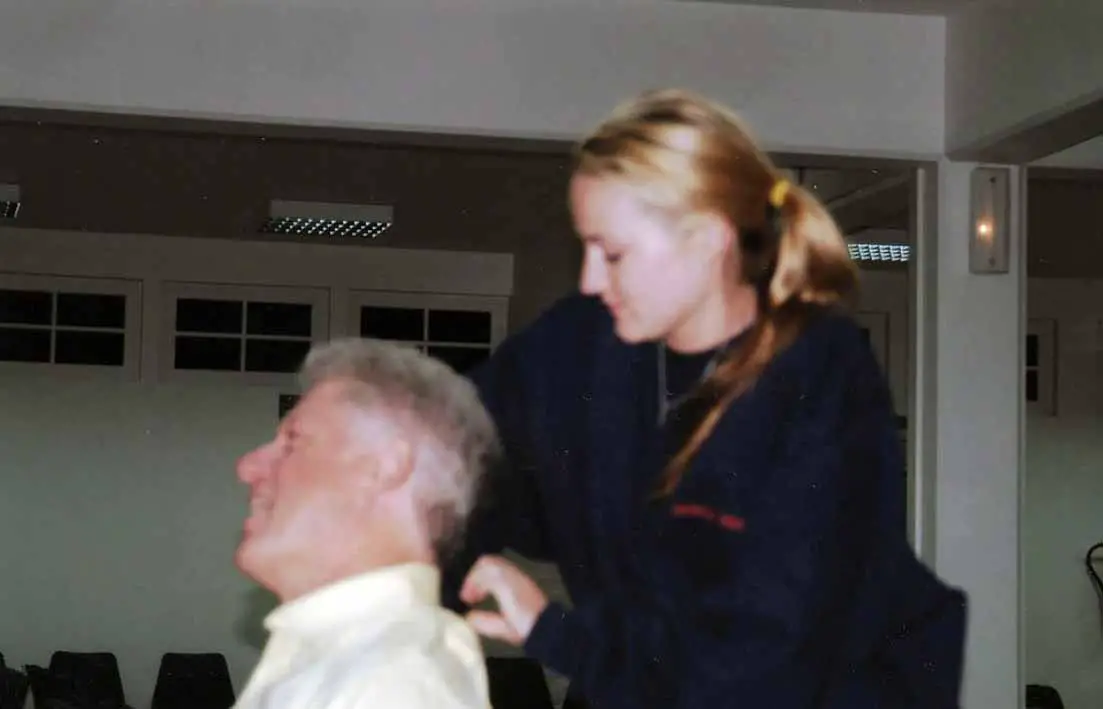 Chauntae Davies was one of the victims of the late sex offender. She claimed she was raped by Jeffrey Epstein several times after being rounded up by Maxwell. However, she said the 42nd US President was a 'complete gentleman' on the flight.
One week prior to the trip, Davies was invited to travel to Africa with the group and was ordered to wear a uniform to look professional.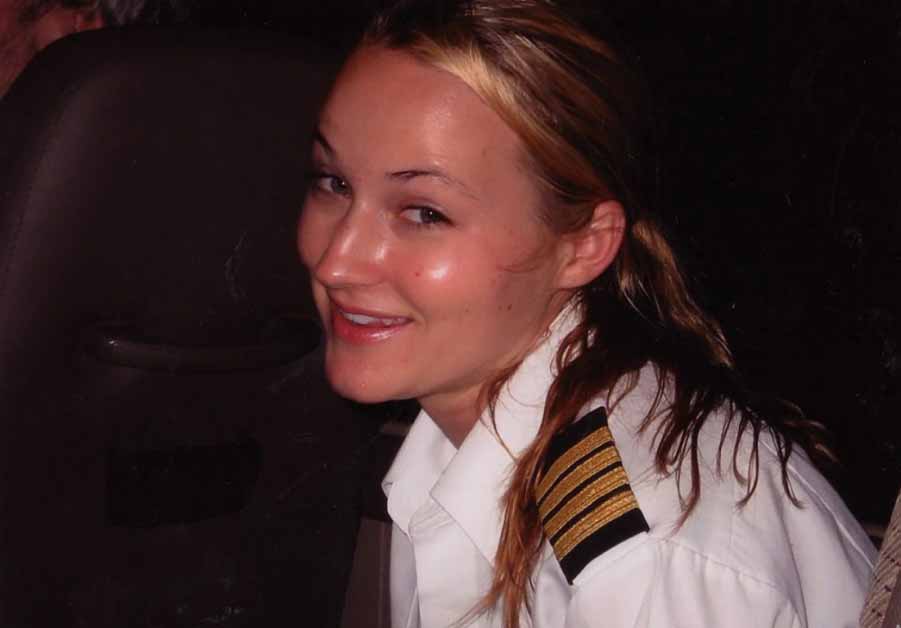 Recalling of the 2002 flight, Davies, now in her early 40s, said:
"Although the image looks bizarre, President Clinton was a perfect gentleman during the trip and I saw absolutely no foul play involving him."
Explaining the whole situation, she said the ex-President was just complaining of stiffness from falling asleep in his chair. She continued:
"Ghislaine chimed in to be funny and said that I could give him a massage. Everyone had a little chuckle but Ghislaine in her prim British accent insisted and said I was good. The President then asked me 'Would you mind giving it a crack?'. He turned his back to me and I reached up and I started to rub out the kink in our former President's neck and shoulder."
Then, after innocently telling Clinton: "I've got a bad angle, would you mind getting on your knees?", the masseuse felt deeply embarrassed. In her soon-to-be-released memoir, Davies says she didn't realize how these words would come out before saying them. Luckily, the former President only laughed and sat down, so she could get a better angle and continue with the massage.
The massage therapist claims she was sexually abused by Epstein for several years.
What's more, hours after Davies met the now jailed socialite, Ghislaine Maxwell, she contacted her asking her to take a private jet with her to Epstein's Palm Beach home. The young masseuse was first abused by the late sex offender after she was flown to his private island.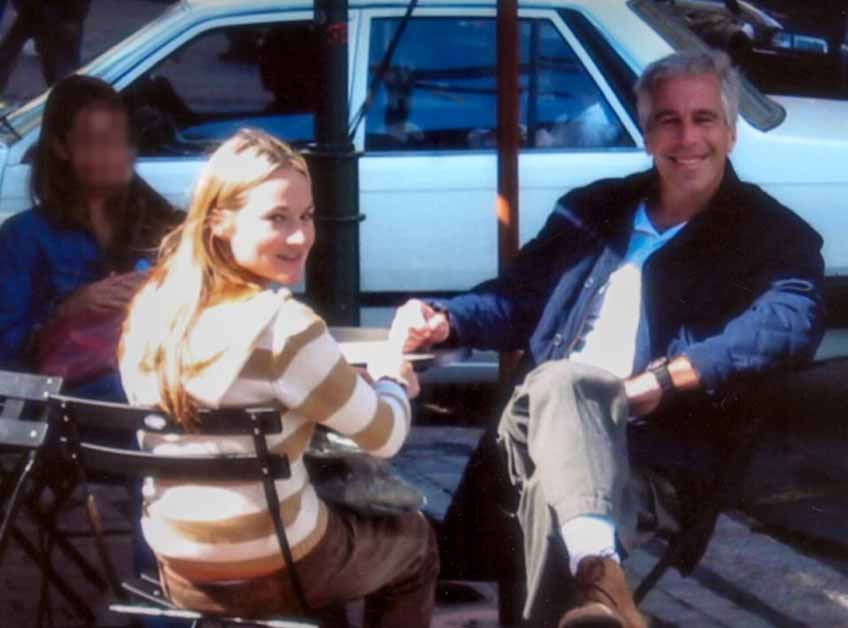 Looking through the photographs from the years she was in Epstein's circle, Davies questions how he had managed to get such powerful people into his atrocious crimes.
"It's clear that Epstein was using this private jet and his wealth to get close to rich and powerful people. Looking back at these images now it raises a lot of questions about why Bill Clinton was using the plane and what perhaps Jeffrey may have been trying to accomplish by having him around."
On the 2002 humanitarian trip, Clinton was accompanied by Epstein, Maxwell, and other well-known figures. 
Bill Clinton was pictured posing with Ghislaine Maxwell as they boarded Epstein's private jet.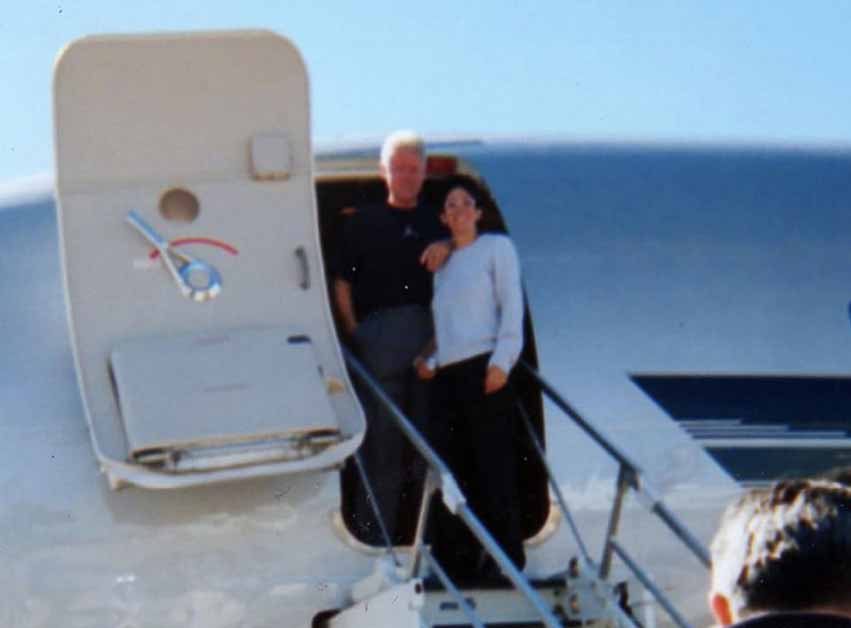 In regards to the disturbing discoveries about Jeffrey Epstein's crimes, Clinton's office previously issued a statement denying knowing anything about the billionaire's illegal deeds:
"President Clinton knows nothing about the terrible crimes Jeffrey Epstein pleaded guilty to in Florida some years ago, or those with which he has previously been charged in New York."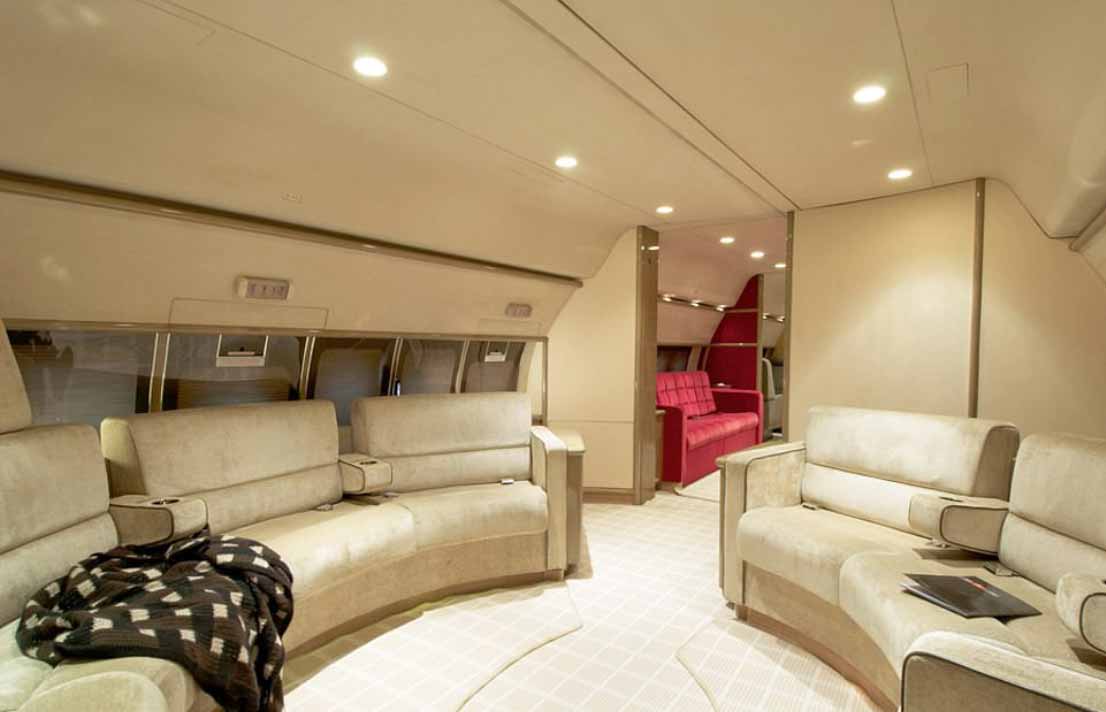 The group included names like Kevin Spacey and Chris Tucker. In a bid to raise awareness about poverty and the AIDS crisis in Africa, they visited the countries of Ghana, Nigeria, Rwanda, Mozambique, and South Africa.