Instagram star Belle Delphine sold more than 500 jars of her own bath water to fans for $30 each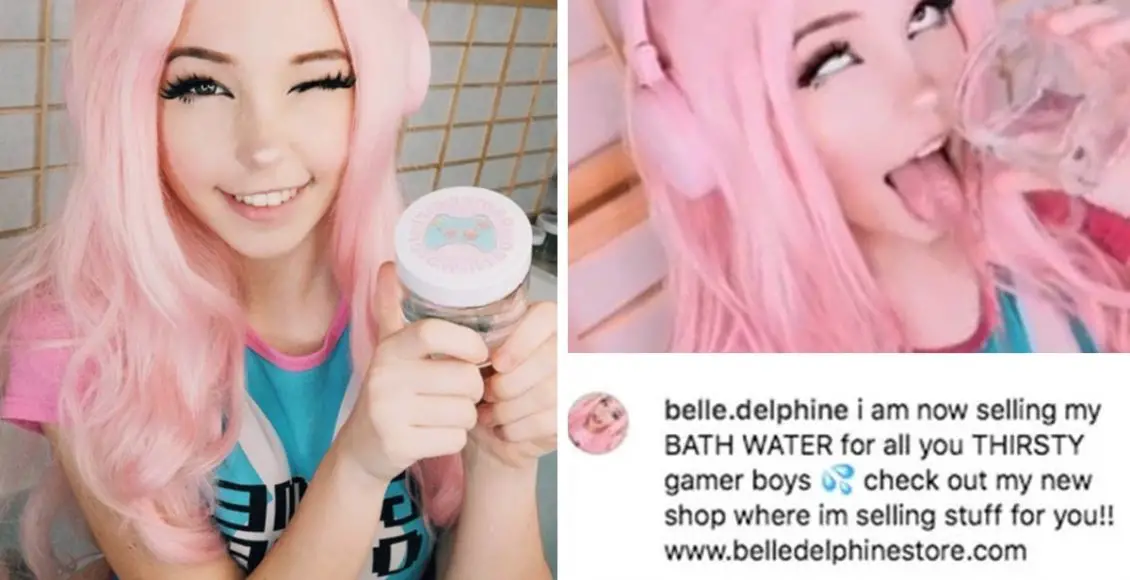 Belle Delphine is a 19-year-old Instagram model with around 4000 Patreon followers.
She has made a profitable business for herself by cosplaying video game characters, sharing "sexy pics," and posting weird videos on YouTube in which she plays around with a dead octopus, while building a giant social media fanbase in the process.
Belle has now found a way to earn extra cash by selling jars filled with her own bathwater.
She took to Instagram in order to announce her new "product," while addressing the "thirsty gamer boys" who appeared to show great interest in it.
And in just one day, the precious bathwater sold out!
Initially, this idea started out as a joke, and in an interview for Metro, Belle said that she is aware of the popularity of the comment "let me drink your bathwater" in the gaming community.
Despite it being a joke, Belle decided to run with the idea because she thought it would be a funny thing for people to own her jarred bathwater.
The product was priced at $30 per jar on her website and sold out in no time.
It was described as: "Bottled while I'm playing in the bath. This really is bath water. This water is not for drinking and should only be used for sentimental purposes."
The number of orders surpassed 500 but Belle said she just had to stop.
…So my bath water actually sold out wtf?
I didn't expect to sell so many or to have THIS many baths either LMAO
~For anybody waiting on one don't be worried if they're a lil late im working on getting them to you as fast as I can! ~
see my lewds here… https://t.co/EIxHkX82Dy pic.twitter.com/IqXnfiOhOX

— Belle Delphine (@bunnydelphine) July 3, 2019
Of course, Belle has received even stranger requests from her followers about the things they would like her to sell to them:
"I have had a bunch of odd requests, some have asked me to spit in the water, pee in it and requested the water to come off my body and drip into the bottle from.. certain areas," she said.
Unsurprisingly, her lucrative business idea has met with a few controversies, including claims of it being a scam or even dangerous.
A claim surfaced that Belle has herpes and could infect anyone who buys her product, while a molecular biologist stated that she is faking the whole thing and her product is not actually bathwater since it reportedly does not contain human DNA.
Belle then took to social media to address the rumors and defended herself by saying that she had not shipped the jars out yet when the claims emerged.
Regarding all the fake news about me! I thought I'd address it… !<3 pic.twitter.com/selYloEwIE

— Belle Delphine (@bunnydelphine) July 10, 2019
As of recently, the naughty star's Instagram account was reported for nudity and deleted as a result. It is still unknown whether Belle would be able to appeal her ban anytime soon.
What are your thoughts on Belle's wacky business idea? Let us know in the comment section below.