Bear, Lion And Tiger Brothers Have Been Living Side By Side For 15 Years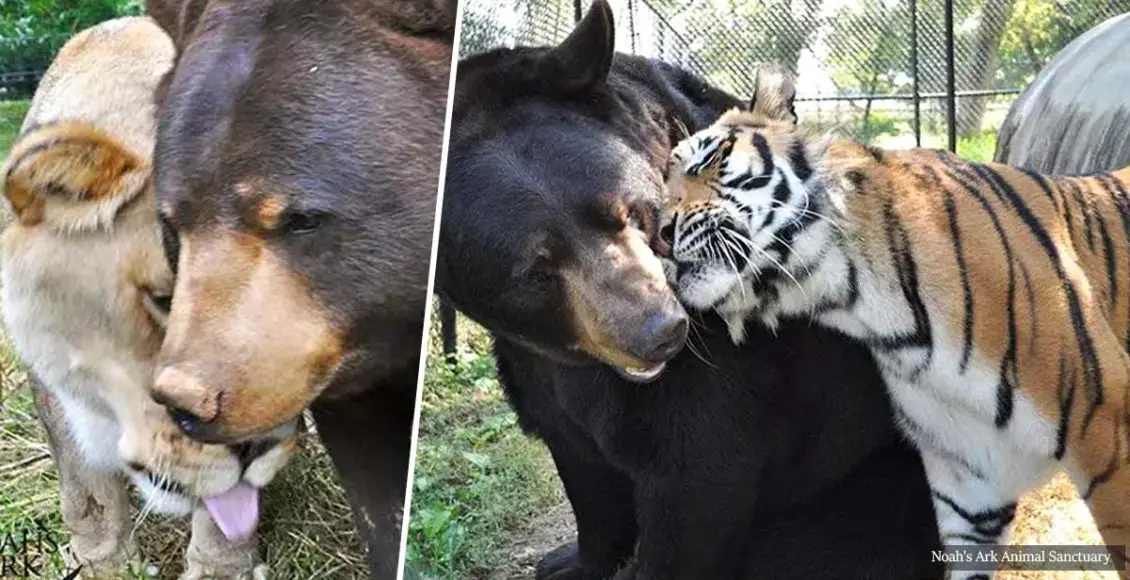 Friendly bonds between different species of animals are not uncommon, so birds and dogs, cats and foxes, giraffes and ostriches can be seen together.
However, in this story, we will talk about the unique friendship between bears, tigers, and lions.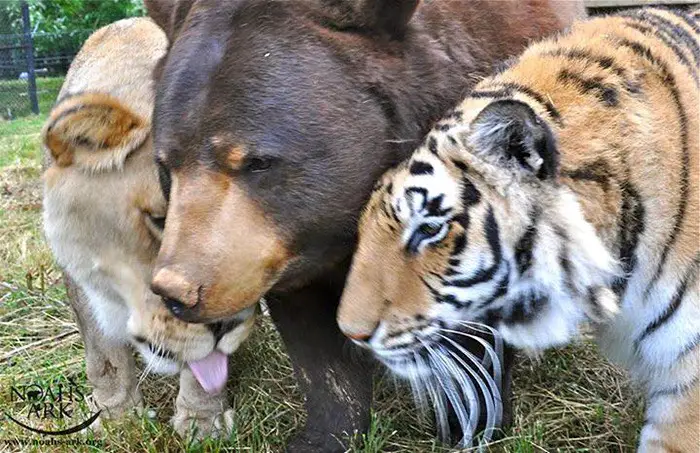 The trio consists of an American black bear, an African lion, and a Bengal tiger. This special friendship is truly rare because they are all coming from different continents. But this is an example, that no matter the distance, if given the chance they can live side by side.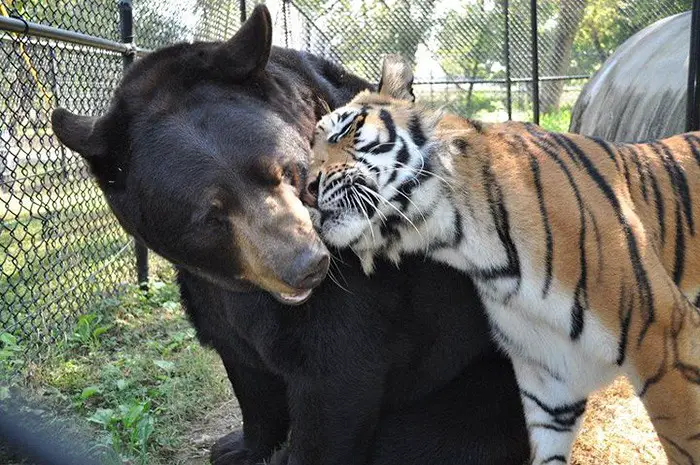 The Baloo bear, the lion Leo, and the tiger Shere Khan have spent 15 years living in harmony at Noah's Ark Animal Shelter in Georgia.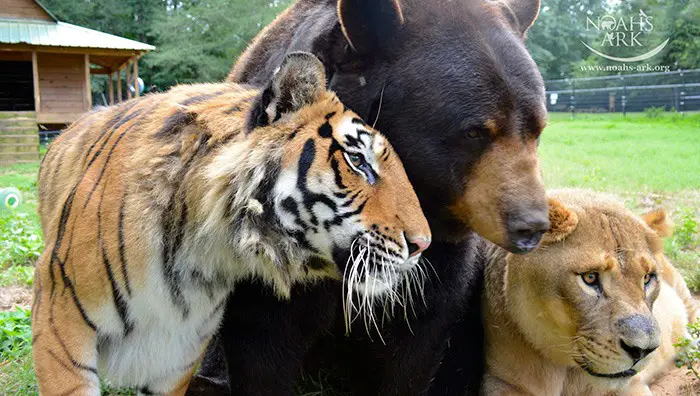 They were rescued back in 2001 from the basement of a US home during a police raid on drugs, and are now refereed to as BLT.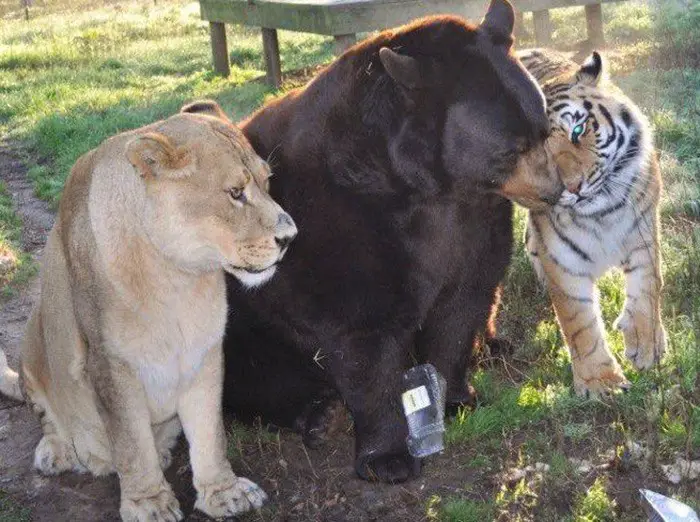 They were kept in a basement in Atlanta in horrible conditions and Baloo even had to undergo surgery to remove an ingrowing harness that had not been in the right place while he was growing up. They were rescued from a terrifying case of animal abuse.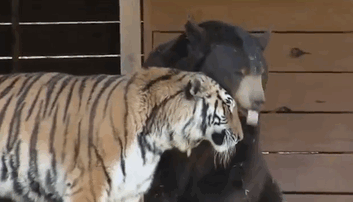 The trio was too injured to be rehabilitated and brought back to the wilderness, but it seemed like they were more than happy to live side by side at the sanctuary.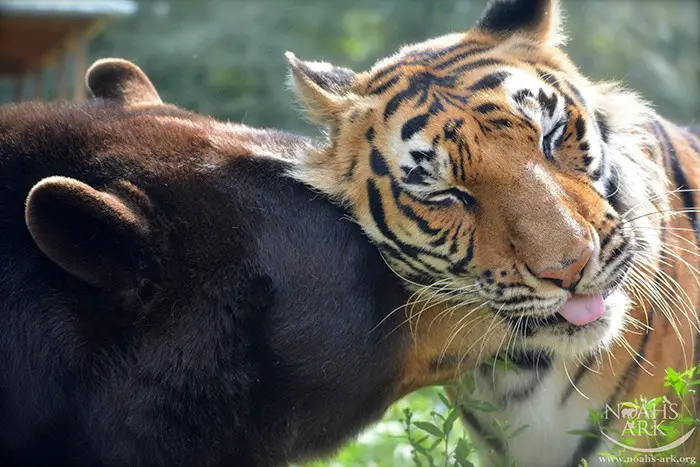 From that day, they were separated only when Baloo was in surgery, while they spend the rest of their joyful time together.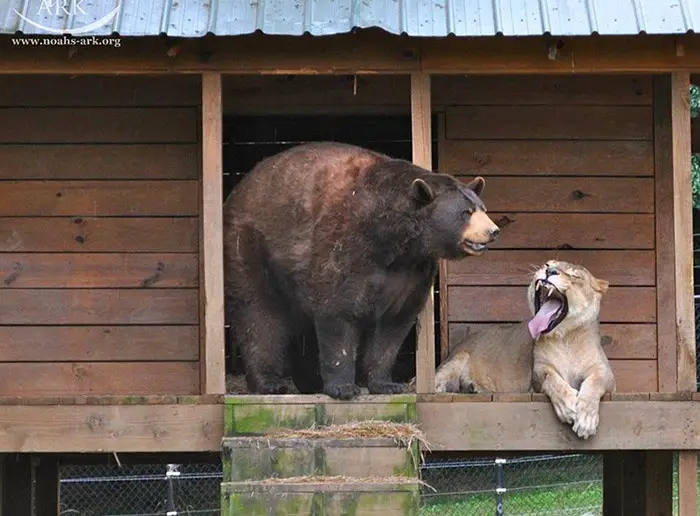 The fact that their journey began in such an unfortunate way and from three different continents does not bother them and they are currently living as a family in a happy retirement home.
You can see them in action in the video below.
What are your thoughts on this unusual trio? Let us know by joining the conversation in the comments and please share this article if you've enjoyed it. 
Source: Bored Panda