BBQs and small garden parties could be allowed 'by the end of June'
By the end of June, British residents might have the opportunity to finally have their outdoor summer barbecue gatherings with friends and family. 
On May 26, it was revealed that small outdoor gatherings, including barbecues and garden parties, could be the next measures to be eased, as Mail Online reports.
As the Daily Telegraph suggests, this step may be a part of a wider plan to introduce 'social bubbles' as a way of allowing people to have more social contact during the lockdown. The proposal was said to be brought up by Boris Johnson at a cabinet meeting on May 25. It comes as the UK's Prime Minister paved the way for the 'sale of the century'. After the high street businesses start reopening on June 15, retailers are expected to slash prices to clear the stock which has been mothballed since the beginning of the coronavirus lockdown.
The 'social bubble' plan would allow groups of up to 10 people to mix outdoors.
It follows New Zealand's example, where this scheme is already being used. 
A spokesperson for the Prime Minister revealed that the Government was 'alive to the issue of social isolation and the need for mental wellbeing'. Hence, they are open to the idea of social bubbles being allowed in the UK.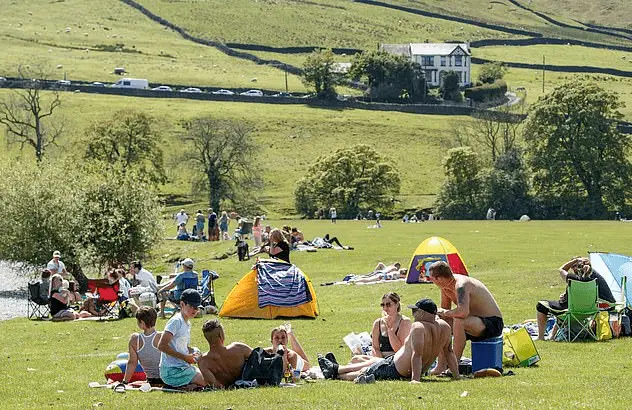 At the daily COVID-19 briefing on Monday, Boris Johnson also gave a green light for non-essential shops, including department stores and independent businesses, to reopen from June 15. Moreover, outdoor markets and car showrooms will be allowed to reopen from June 1, as long as they strictly follow the current restrictions.
After the businesses reopen, they would most likely spark a sales craze while trying to emerge from the pandemic. According to analysts, there could be as much as £15billion-worth of stock which needs to be sold. Therefore, they believe there will be 'wall-to-wall' sales until January. However, hospitality businesses like pubs and restaurants will remain closed.
All shops wanting to resume operating will be urged to follow new guidance, as the government will have powers to enforce the new rules if necessary. 
The director-general of the British Chambers of Commerce, Adam Marshall, said:
"Businesses will be taking a safe, proportionate and risk-based approach to returning to work, in close consultation with their staff. For many, this will be an entirely new way of operating as they apply guidance to the practical realities of their business."
At the conference, Boris Johnson alerted the retail sector to prepare to reopen soon. He said:
"I can announce that it is our intention to allow outdoor markets to reopen on June 1, subject to premises being COVID secure, as well as car showrooms which often have sufficient outdoor space.

From June 15 we intend to allow all other non-essential retail, ranging from department stores to small independent shops to reopen.


We will set out our formal assessment of the five tests that we set for adjusting the lockdown later this week as part of the three-weekly review we are legally required to undertake by Thursday. But because of the progress we are making I can, with confidence, put the British people on notice of the changes we intend to introduce as we move to step two.


We know that the transmission of the virus is lower outdoors and that it is easier to follow Covid secure guidelines in open spaces."
UK's Prime Minister strongly advised consumers to keep themselves safe, by repeating his new 'wash your hands, keep your distance' slogan. Mr Johnson added:
"We will only be successful if we all remember the basics – so wash your hands, keep social distance, and isolate if you have symptoms – and get a test."
The retail push comes as official data displayed retail sales plummeting by nearly a fifth in April, as Britons stopped buying fuel and clothing, and cannot go to pubs and bars amid lockdown. 
Meanwhile, last month online shops saw record spending as many retailers moved their businesses to online-only trading, the ONS claims. According to an industry insider, warehouse storage space for high street retailers is more than 90 per cent full. Shops have reportedly been storing summer fashion in railway sidings and on former Ministry of Defence land – and it could spark a mass of sales.
For instance, M&S's price cuts will be as much as 50 per cent in what the outlet is billing as a 'rainbow sale'. They have announced that 10 per cent of the store's takings will go to NHS charities. The company is already advertising online price cuts of up to 30 per cent on items. What's more, Topshop, Miss Selfridge and French Connection are also advertising discounts of up to 50 per cent.
Richard Hyman, a retail analyst, believes there will be 'wall-to-wall promotions for the rest of the year.'
By May 28, there are 267,240 total confirmed coronavirus cases in the UK, with 37,460 fatalities. The daily new cases for the previous 24 hours were 2,013.