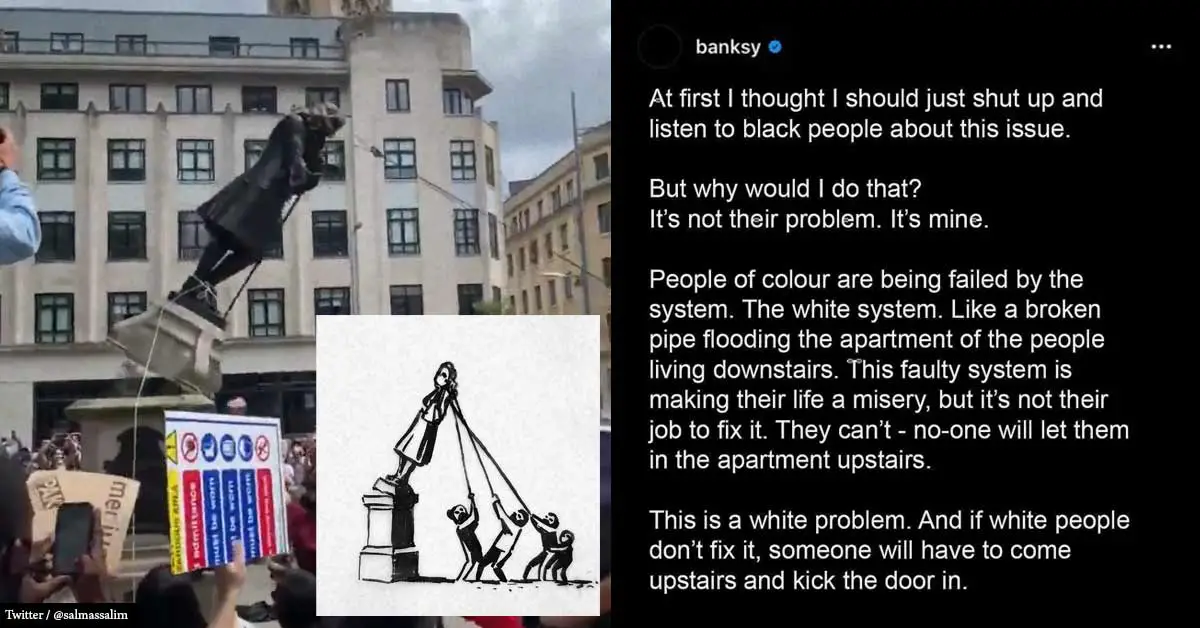 Banksy proposes a new statue to make 'Everyone Happy' amid BLM demonstrations
After the statue of slave trader Edward Colston in Bristol was torn down by protesters, the anonymous England-based street artist Banksy has proposed a new monument to make 'everyone happy'. 
The slave trader Edward Colston's statue was pulled down on Sunday, June 7, during a 'Black Lives Matter' demonstration. When rioters successfully tore the slavery statue down, they pushed it into the water of a nearby harbor.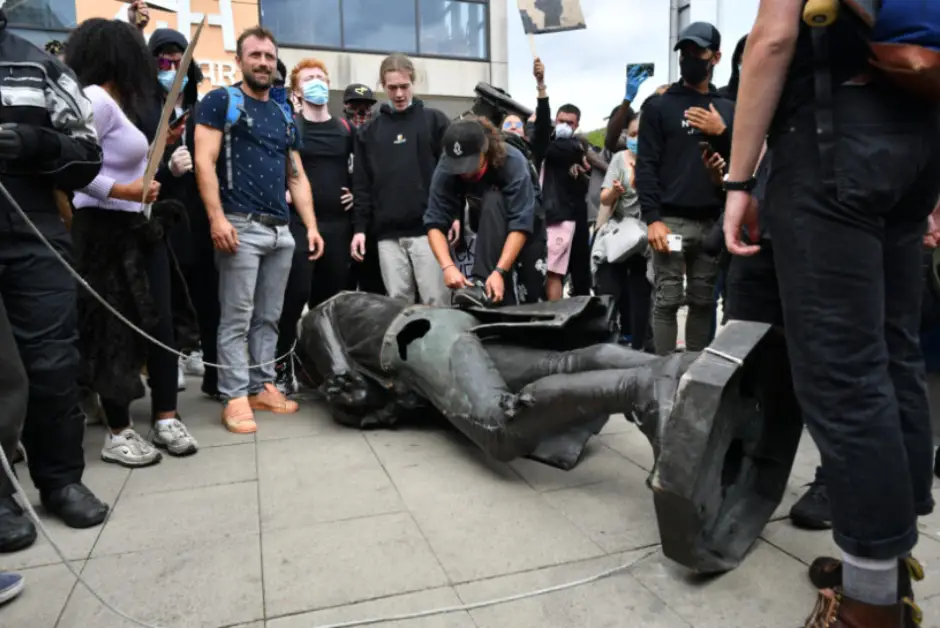 However, even before the Bristol-situated statue representing slavery was toppled, there had been petitions for it to be removed, as UNILAD reports.
The anon street artist Banksy has recently paid tribute to the Black Lives Matter movement.
Alongside a picture of the memorial featuring the American flag, the artist wrote:
"At first I thought I should just shut up and listen to black people about this issue.

But why would I do that? It's not their problem. It's mine.

People of colour are being failed by the system. The white system. Like a broken pipe flooding the apartment of the people living downstairs. This faulty system is making their life a misery, but it's not their job to fix it. They can't – no-one will let them in the apartment upstairs.

This is a white problem. And if white people don't fix it, someone will have to come upstairs and kick the door in."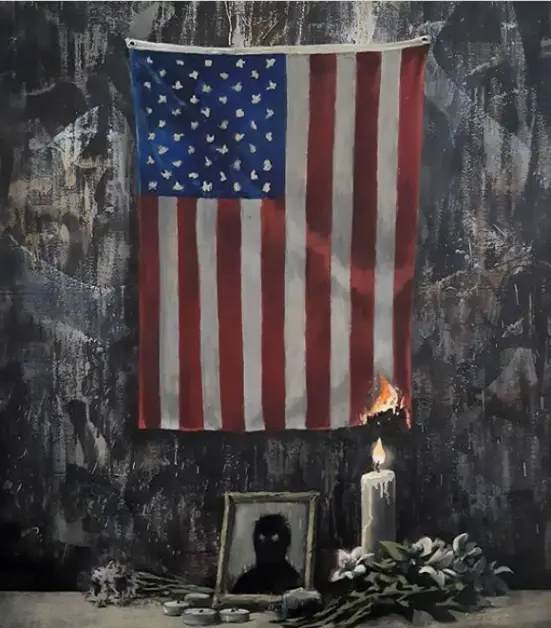 Many people agreed with Banksy's post, including celebrities such as the actor Mark Ruffalo. He commented:
"Yep. It's our problem. We are the ones who hold the privilege and power. Time to have the difficult conversation."
The England-based artistic activist, who is believed to be from Bristol himself, has made an interesting suggestion for a statue replacement.
Banksy wrote in an Instagram post which gained over 1.5 million likes:
"Here's an idea that caters for both those who miss the Colston statue and those who don't. We drag him out the water, put him back on the plinth, tie cable round his neck and commission some life size bronze statues of protestors in the act of pulling him down. Everyone happy. A famous day commemorated."
The famous street artist's idea definitely has some potential, as many of his followers accepted it quite well.
At the BLM protest in Bristol on Sunday, protesters pulled down the statue of Edward Colston – an English merchant heavily involved in slave trading. He served as a Conservative MP for Bristol and is believed to have trafficked over 84,000 African men, women, and children in his time.