Baby Born On Migrant Boat Rescued From Dangerous Waters By Italian Coastguard
Italy's coast guard has taken in another 244 boat migrants – including a newborn child. 
The migrants were traveling in a fishing boat and were found about 50 miles from Calabria's coast on November 27, according to the coastguard.
The rescue mission lasted for 16 hours and involved the help of a Romanian Border Police boat.
Most of the migrants on board were men but among them were also women and children.
The coastguard said their mission was "complex" due to "prohibitive and worsening weather and sea conditions".
A video was later released showing rescue teams accepting the vessel by throwing a line to the migrants to move people onto a boat that brought them to safety.
Team members were then seen carrying the baby and a small child onto dry land.
This comes after 27 people lost their lives near Calais last week while trying to reach the shores of the United Kingdom.
Meanwhile, on Friday the Tunisian navy saved 487 migrants that ran into difficulty in rough waters in the Mediterranean Sea.
The boat was transporting people from Pakistan, Ethiopia, Sudan, Syria and Palestine.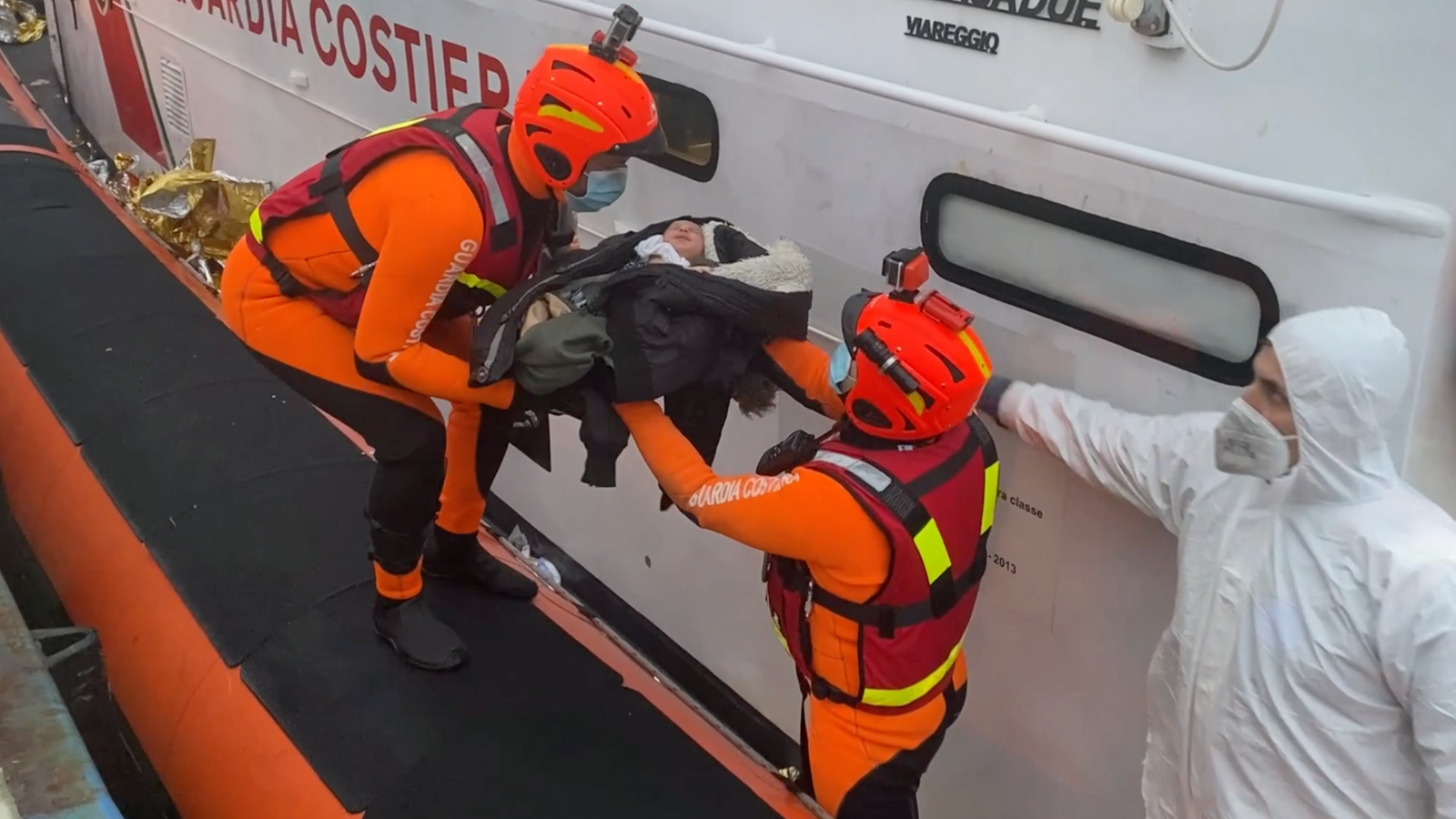 Last week, the Italians also took in 296 people who were traveling on a packed wooden boat off the coast of Lampedusa. 
When the rescue teams arrived, some of the migrants were already in the water "making the rescue particularly difficult," the coastguard said.
At least three people were seen being pulled out of the sea in footage made public by Italian authorities.
See the video of the newborn baby being rescued on Italy's shores by clicking below.
What are your thoughts on this story? Let us know by joining the conversation in the comments and please share this article if you've found it informative.