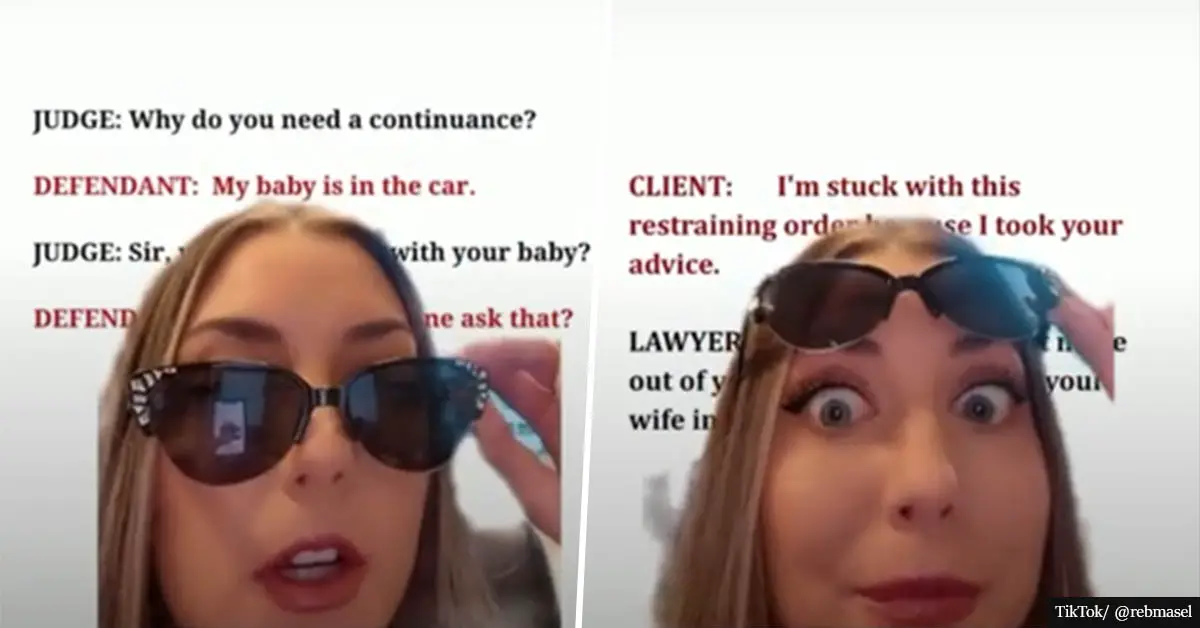 Attorney reads weird but hilarious court transcripts on TikTok
A lawyer became TikTok famous for revealing questionable transcripts from court hearings. 
Reading iconic court transcripts appears to be this attorney's way to chill after a stressful day at work.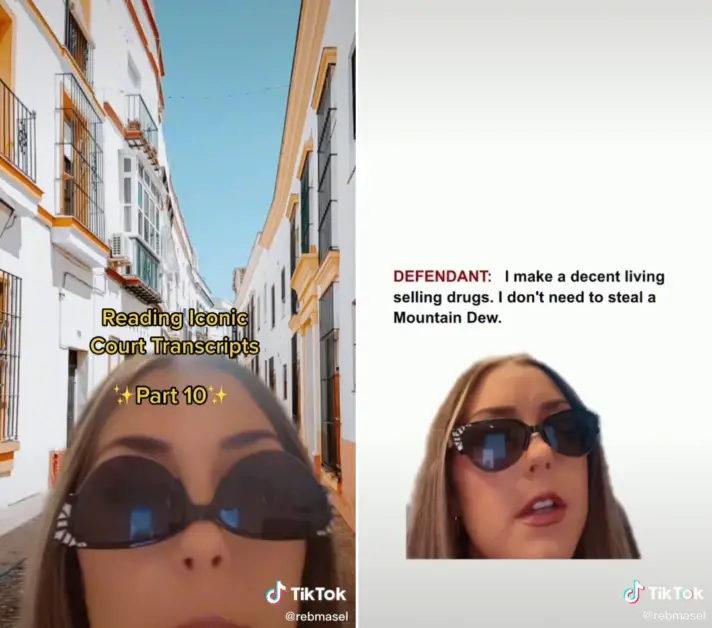 Stumbling upon statements like: "This is a trial which, no doubt, would have made the jury more confused than a hungry baby in a topless bar" is apparently not uncommon in TikToker Rebmasel's otherwise serious profession.
In a series of videos, the lawyer reveals shocking yet hilarious court transcripts. While some of them are sarcastic masterpieces, others question the IQ level not just of witnesses and defendants, but of judges and attorneys too.
The latest clip of the series starts with the woman saying: "I need a crumb of serotonin, so reading iconic court transcripts. My body is ready."
She then starts giving examples, one of which is of a defendant stating:
"I make a decent living selling drugs. I don't need to steal a Mountain Dew."
In another, a client tells their lawyer: "I'm stuck with this restraining order because I took your advice."
The lawyer replies: "My advice was to not move out of your house, not to punch your wife in the face."
Within a previous video, the TikToker reveals the following conversation between an attorney and a witness: 
Attorney: "The youngest son, the 20-year-old, how old is he?"

Witness: "He is 20, much like your IQ."
@rebmasel

#greenscreen Reading Iconic Court Transcripts ✨PART 7✨ …. I lost my voice but the show must go on
Some of the other iconic transcripts include statements from witnesses, such as "Well, I remember, but I don't recollect," and questions from lawyers like "How long have you been a French Canadian?"
Some of the comments made by defendants are also emblematic:
"That judge wasn't vibing with me, so he gave me 3 years probation."
Going through the TikToker's series of iconic court transcripts, which one is your favorite? Let us know in the comment section!