Another Win: Saudi Women Flock To Gun Ranges As They Celebrate New Rights
Mona Al-Khurais has had an affection for weapons ever since as a child her father took her on hunting trips in Saudi Arabia and taught her how to shoot.
A few years ago, the 36-year-old received her license to become a firearms trainer and she is now living her dream. She now teaches shooting at the Top Gun firing range in Riyadh, with an increasing number of women signing up for her classes.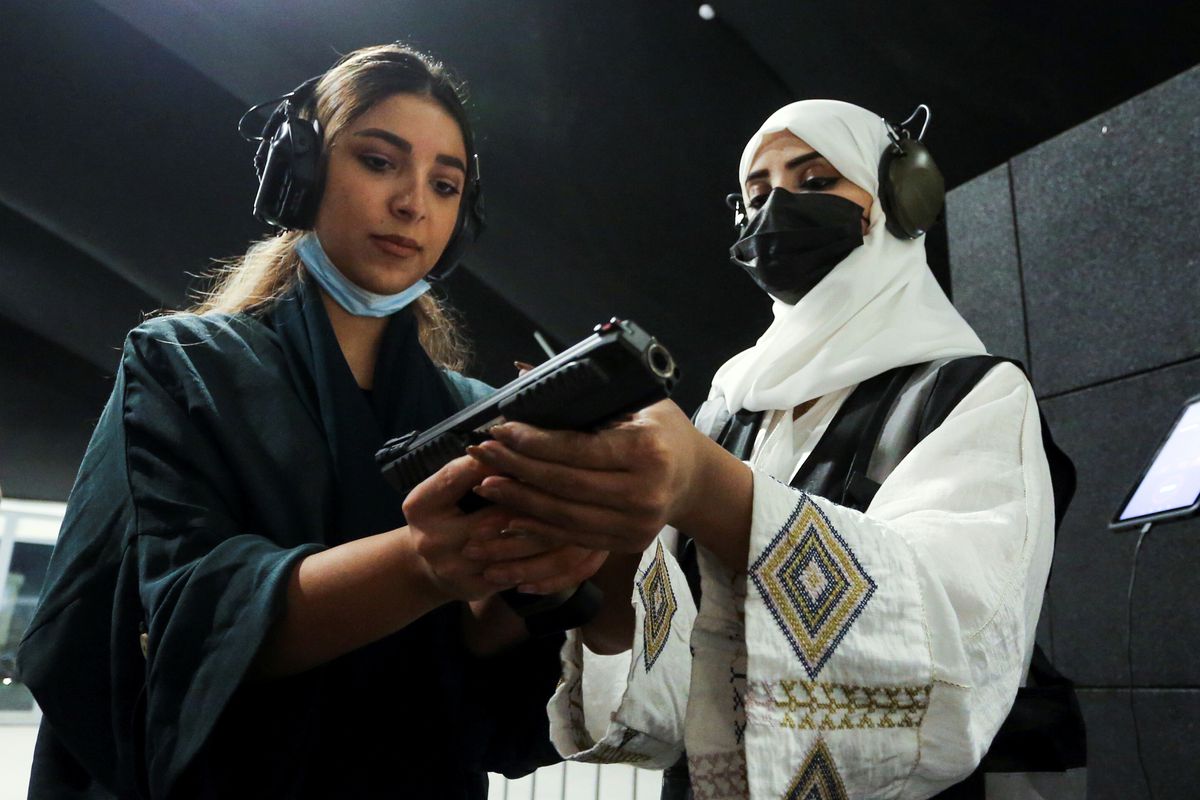 "I am so happy to practise my passion and my hobby as a coach and a range safety officer," she said, according to Reuters.

"Hopefully, I can share my experience with Saudi girls, to encourage them to enter this difficult field that was previously reserved for men."
Recently, Mona took part in the Saudi Falconry and Hunting show, an annual exhibition in Riyadh that showcases manufacturers specializing in hunting weapons.
Participants had all kinds of weaponry on display, including pistols, semi-automatic weapons, sniper and hunting rifles as well as other hunting gear. Gun license holders can purchase weapons at the show.
Recently, there have been positive changes in Saudi Arabia when it comes to women's rights, including work opportunities and the right to drive a car.
Mona, however, at first faced unexpected problems working in what is known to be a male-driven environment.
"The difficulties that I faced were the criticisms from women, which was surprising to me as I was expecting it from men," she said.
As an increasing number of women are starting to learn how to use weapons, Mona is optimistic that people's attitudes will change in the future.
"My goal is one day to participate in the Olympics," she said.
What are your thoughts on this story? Let us know by joining the conversation in the comments and please share this article if you've enjoyed the read.