Annie's SOLD OUT to General Mills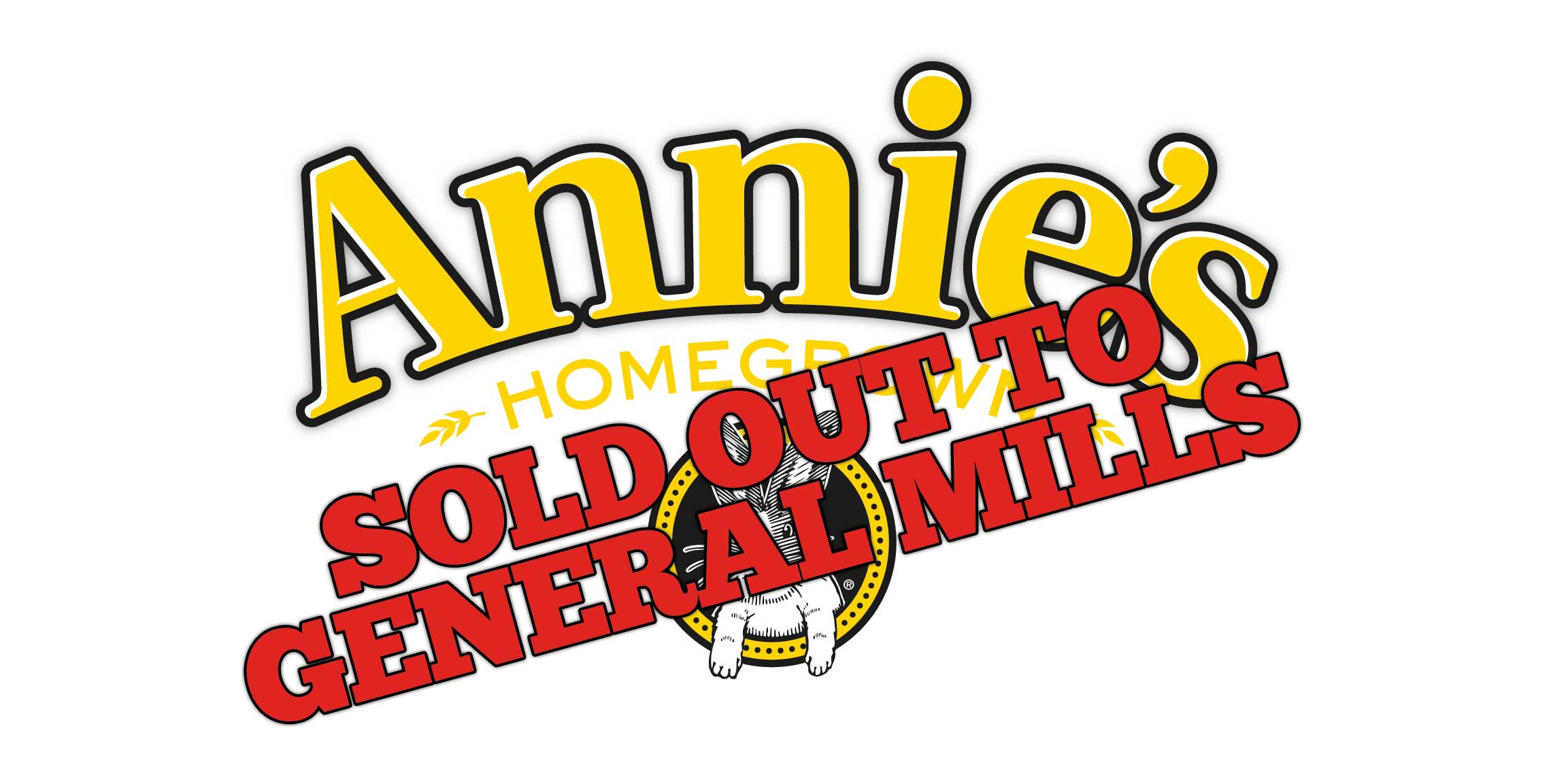 Few hours ago at the official Facebook page of Annie's they announced that they're joining General Mills. We have to remind you that General Mills is one of the companies that are spending millions in their fight against GMO labeling.
"Hi Annie's Fans, 

Today we announced exciting news that Annie's will join General Mills. We are thrilled because this opportunity will fuel Annie's future growth and allow us to more rapidly expand our line of high quality, great tasting products made with organic and natural ingredients that you've come to love over the last 25 years. So what does this combination mean for you, our loyal fans? Expect to see Annie's in more stores, in more categories and in more varieties.
Annie's has never been a company that compromises on its values. With General Mills' support, we will stay true to our mission and committed to doing well by doing good. We remain dedicated to real food; simple, organic, non-GMO and natural ingredients; a clean planet and sustainable business practices. These values are part of our DNA and they will remain so.
Thanks for being a loyal Annie's fan and celebrating this new chapter in our story.
Sincerely,
John Foraker
Annie's CEO"
Annie's is going mainstream and will be acquired by the Big Food giant at $46 a share, for a total $820 million. The price being paid is at a 51 percent premium.
CEO of Annie's John Foraker had this to say,
"We are excited about this strategic combination, which will enable Annie's to expand the reach and breadth of our high quality, great tasting organic and natural products, provide new opportunities for our employees, realize greater efficiencies in our operations, and maximize value for our stockholders. Powerful consumer shifts toward products with simple, organic and natural ingredients from companies that share consumers' core values show no signs of letting up. Partnering with a company of General Mills' scale and resources will strengthen our position at the forefront of this trend, enabling us to more rapidly and efficiently expand into new channels and product lines in a rapidly evolving industry environment."
The statement from Annie's indicates their recipe and use of organic, natural ingredients will not change under GM ownership, but many of their dedicated fans are really disappointed and swearing to quit buying their products as that would mean putting money in the pockets of big corporations and therefore aiding GMO-labeling opposition.
Would you be loyal to them after Annie's sold out to GM?