Animal rights groups are hunting down this cruel woman after video emerges of her torturing a puppy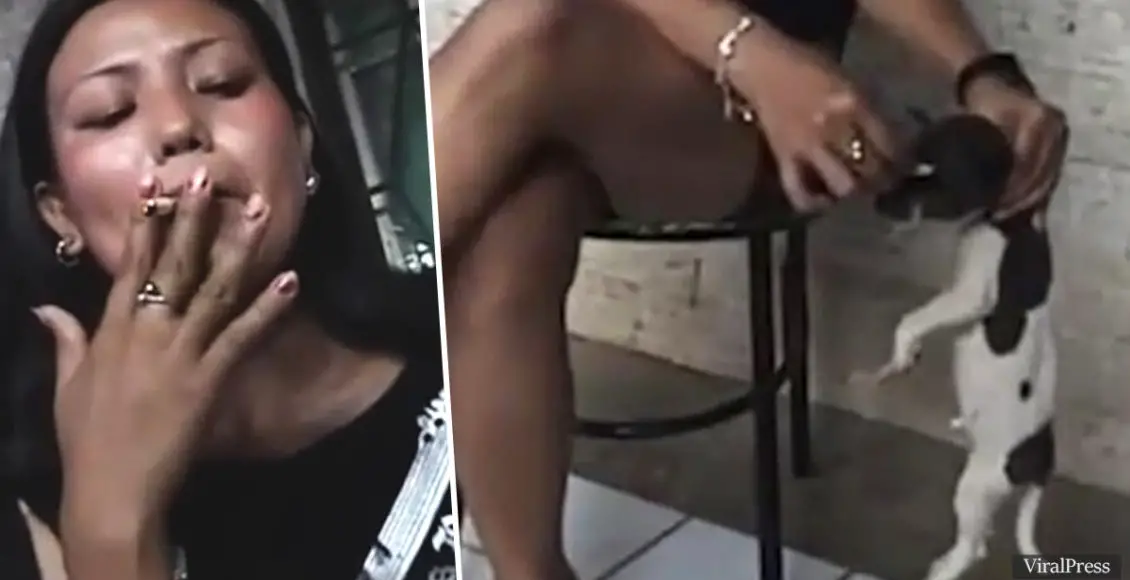 WARNING: GRAPHIC CONTENT
Animals rights groups are currently in the search for a woman who was filmed stubbing out a cigarette on the eyes of a defenseless puppy.
After it first emerged, broadcasting the innocent dog's suffering, this sadistic instance was brought to the attention of the Society for the Prevention of Cruelty to Animals in Singapore.
In the terrifying footage, the woman is seen burning out her cigarette in the puppy while its mouth is taped in order to prevent it from squealing.
Woman pokes cigarette in puppy's eye for 'animal torture fetish site'https://t.co/3KJIAuqc49 pic.twitter.com/Mf1Wy9QOSt

— The Mirror (@DailyMirror) September 6, 2019
The powerless little creature can easily be heard in his attempts to cry out in pain.
However, his desperate calls for help have no impact, as the cruelty of the woman continues on as she snaps the poor dog's paws.
Hunt for woman who stubbed cigarette out in puppy's eye https://t.co/02Ole19a2o

— Metro (@MetroUK) September 5, 2019
The whole video footage is four minutes long, consisting of her above-mentioned actions being repeated for the entirety of the clip.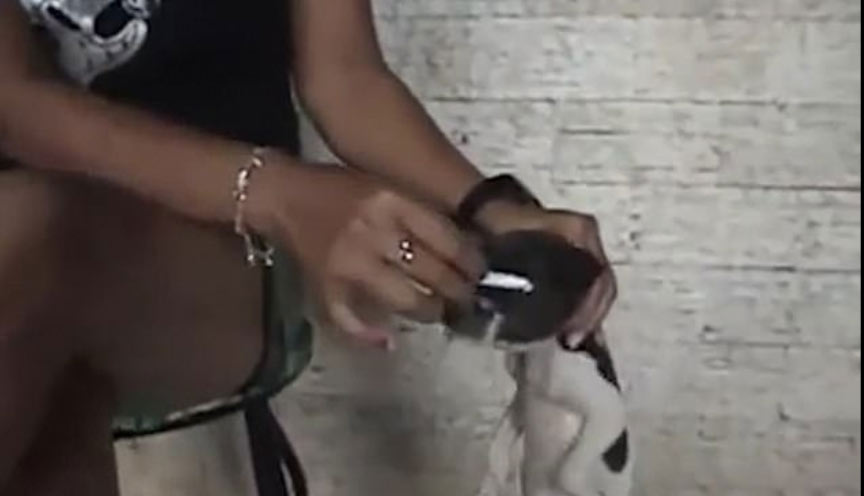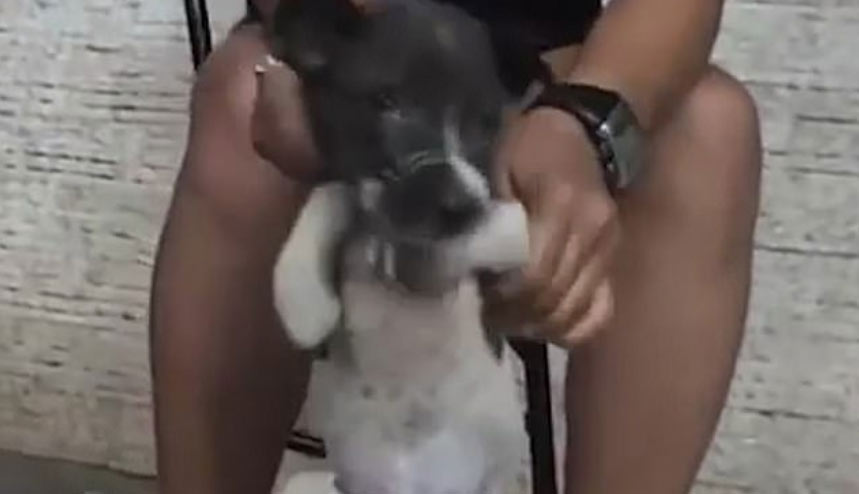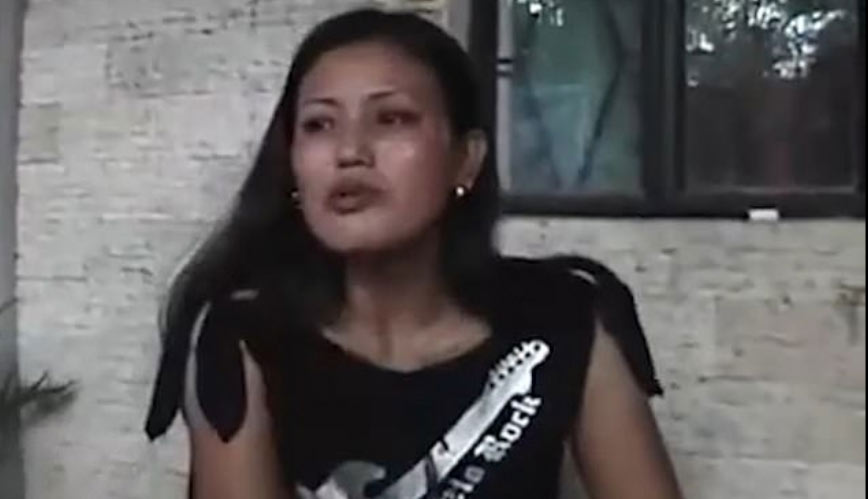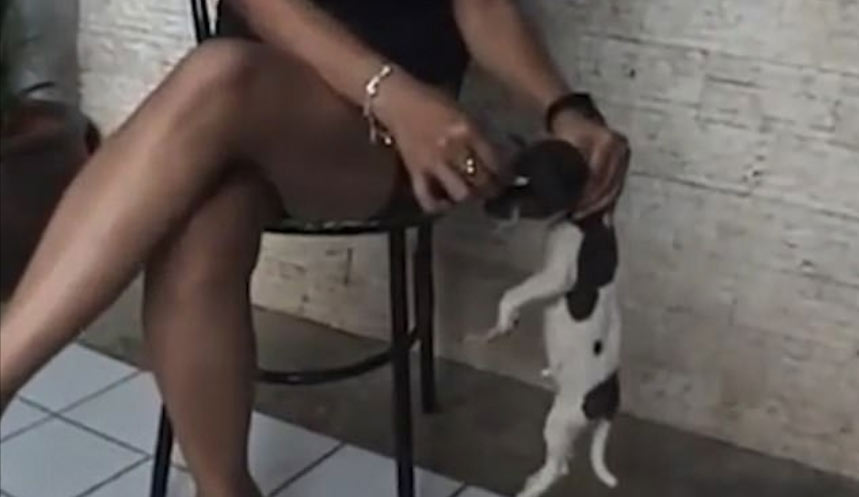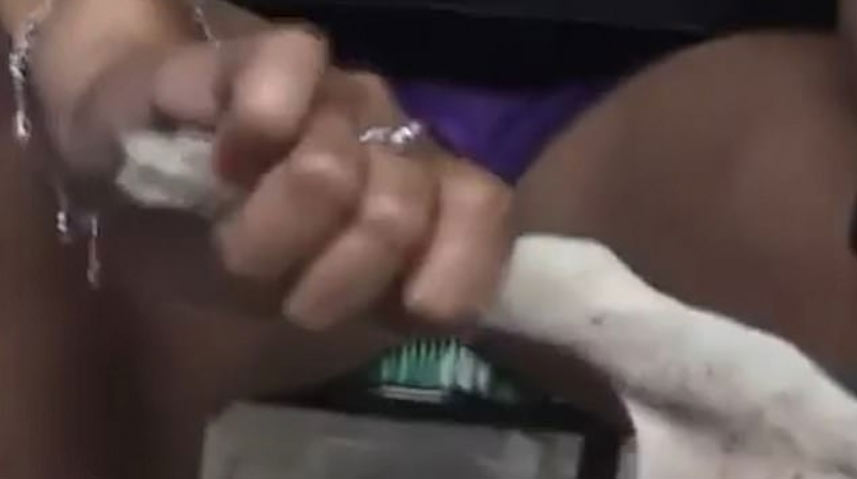 This truly vile and inhumane clip was filmed back in 2012 by Dorma and Vicente Ridon, a married couple, who were found guilty of child abuse, animal welfare crimes and human trafficking in 2014 (in a Philippines court).
Do you know this woman? We need to track down this sadist. She smokes a cigarette then puts in out into the eye of a puppy. Let's get this circulating and find her. RT. #BeKindToAnimals pic.twitter.com/ltMenyowgB

— Daniel Schneider (@BiologistDan) September 1, 2019
It is reported that a regional court in the Philippines province of La Union was told that the married couple has forced girls into torturing and killing puppies, as well as other animals in 'fetish' videos.
The Society for the Prevention of Cruelty to Animals in Singapore said in a statement:
"There are indications that the incident may not have occurred in Singapore but we are exploring all possibilities and urgently appealing for credible information to seek justice for the puppy."

'If you know the identity and whereabouts of the woman, please provide the information to the relevant agency in your country."
They also said in addition:
'"Alternatively, you can contact us and we will relay the message in strict confidence. Let us stand united against animal cruelty, wherever it may occur."
However, this case has already been tried in a Philippines court in September 2014 after the People for the Ethical Treatment of Animals (PETA) catalyzed an investigation spanning over the time of one year.
Back in 2014, PETA had stated that the verdict was a sign of victory for Philippine law enforcement, as well as anti-cruelty campaigners.
PETA Asia vice president Jason Baker said the following:
"The Ridons' sentences are a warning to anyone involved in the vile 'crush' video industry: there are grave consequences to harming animals."
Furthermore, Indonesian animal rights activist Carla Day has initiated a petition in the seek of appealing for social media platforms to track down the woman,
She said:
'The innocent black-and-white puppy has their mouth tied shut, completely helpless against the agonizing torture.

'This shocking incident cannot be ignored, or more animals will be tortured or killed."
Please share this story in order to raise awareness on the matter!