Animal Abuser 'Joe Exotic' Sentenced to 22 Years in Prison for Murder-for-Hire and Wildlife Crimes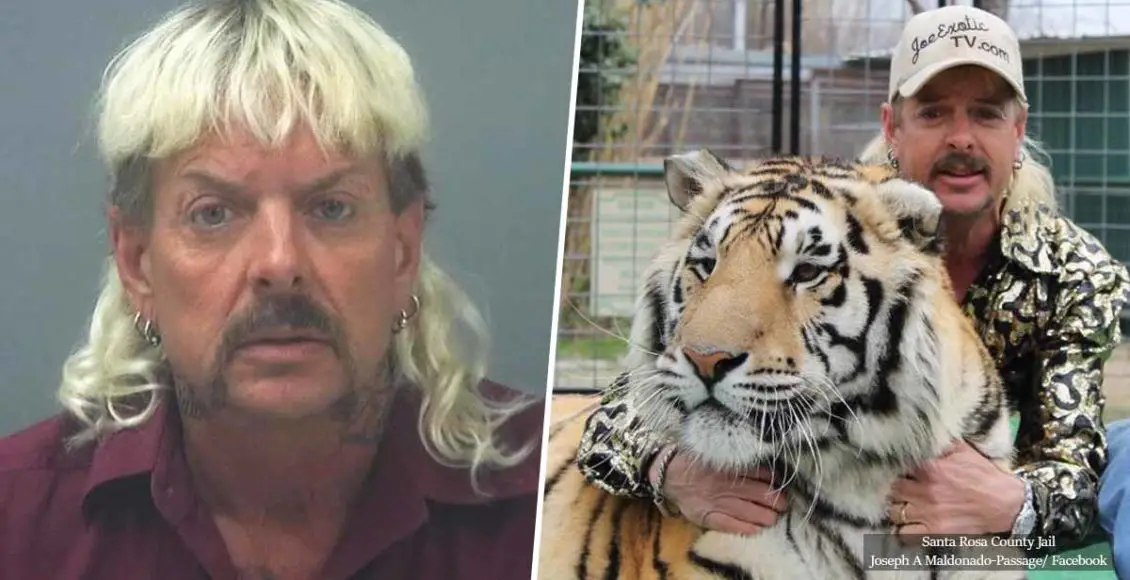 "Joe Exotic", the former owner of the Oklahoma zoo, has received a 22-year jail sentence for trying to hire a hitman to murder an animal rights activist and violating the Endangered Species Act by shooting five tigers.
Joseph Maldonado-Passage, also referred to as "Joe Exotic," was sentenced on January 22, after he was convicted in the spring on two counts of murder-for-hire, eight counts of violating the Lacey Act for falsifying wildlife records, and nine counts for violating the Endangered Species Act, as per a United States Attorney's Office Western District of Oklahoma statement.
"We are thankful for the Court's thoughtful consideration of the gravity of this murder-for-hire scheme, as well as the defendant's egregious wildlife crimes in imposing a 22-year sentence," U.S. Attorney Timothy J. Downing stated. "This sentence is the result of countless hours of detailed investigative work by the U.S. Fish and Wildlife Service and the Federal Bureau of Investigation."
After he was handed the sentence, Exotic kept on proclaiming his innocence in a Facebook post, calling the hitman charge a "very well-orchestrated frame job."
"I still maintain my innocence and looking forward in the upcoming days to my attorneys filing my Appeal and moving on to the next step in this Nightmare," he wrote.
Exotic was convicted of trying to do a hitjob on Carole Baskin, the CEO of Big Cat Rescue, a Florida animal sanctuary, who had criticized him for mistreating animals. Baskin even won a million-dollar case against the zoo owner which further upset him, authorities revealed.
Investigators said that Exotic gave a man $3000 to go to Florida in order to kill Baskin and had promised to pay an additional sum once she was dead.
In addition, he met with an undercover cop to talk about the hitjob and his wish to eliminate Baskin in recorded conversations that were played for the jury, according to the statement.
"Just like follow her into a mall parking lot and just cap her and drive off," he said in one recording, according to The Associated Press.
Authorities stated that Exotic had offered the agent $10,000 for the job.
Exotic was also convicted of horrific wildlife crimes, including fatally shooting five tigers in 2017 in order to make space for other animals.
In addition, he is said to have falsified records of wildlife transactions, stating that tigers, baby lemur, and lions were being transported or donated to people, even though in reality the animals were never sold.
56-year-old Maldonado-Passage had run an animal park in Wynnewood, Oklahoma. He is known for his blonde mullet and even ran for president as an independent in the 2016 election according to local station KOCO.
What are your thoughts on this case? Let us know by joining the conversation in the comments and please share this article if you've found it informative.