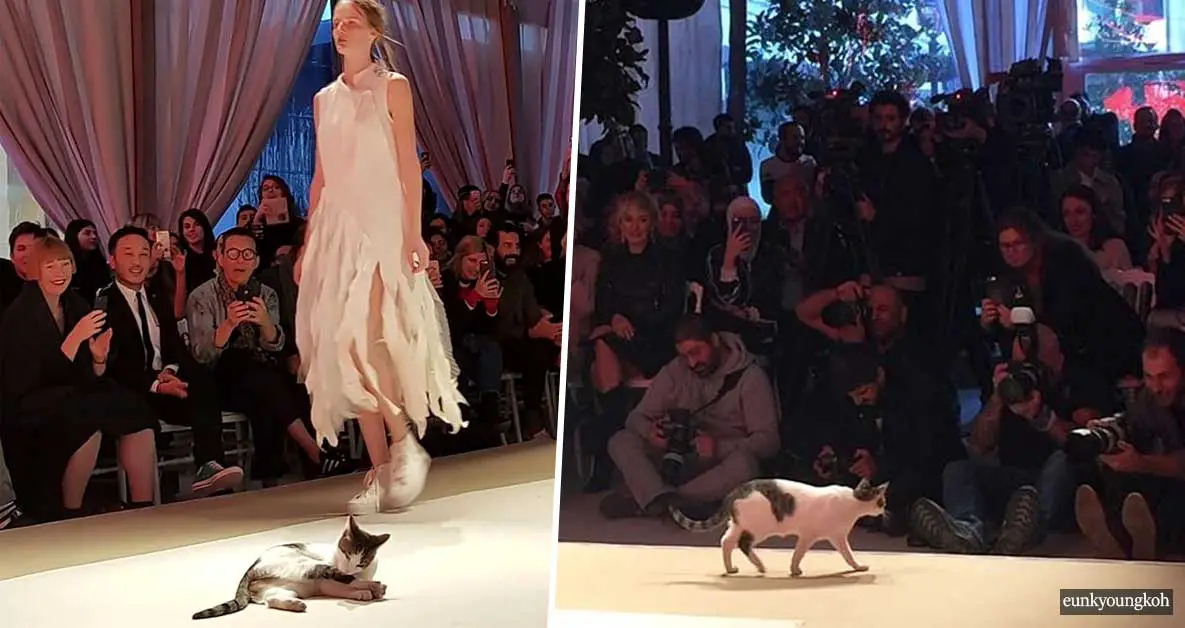 Adorable stray cat randomly interrupts fashion show and steals the spotlight
When we think about fashion shows, the catwalk is probably the first thing that comes to mind. It's simply iconic.
The audience at the Esmod International Fashion Show in Istanbul was lucky enough to see a catwalk performed directly by the source.
Two years ago, an adorable stray cat randomly crashed the runway and literally stole the show. And she had all the right to do it. After all, the four-legged little trespasser was the inspiration behind the famous fashion move, right?
Istanbul, where the prestigious event was held, is a city well known for its large cat population. But no one could imagine a kitten would be curious enough to interrupt the show at the Emaar Square Mall. However, this bold intruder was a pure example of how we should never underestimate a cat's feisty attitude.
While it was unclear where the adorable furry ball came from, her intentions were quite obvious. She simply wanted to steal the spotlight and show the other models how it's done. Designer Goksen Hakki Ali shared with Bored Panda:
"It's unclear where the cat had come from, but her motives were pretty obvious — she wanted the full attention and admiration of the audience. And judging from her adorable little attacks on the models passing by, those weren't things she was willing to share."
The four-legged model showed everyone who truly owns the runway.
While watching the models displaying the new fashion collection, the cat decided to give them a free lesson of a real-life catwalk. Of course, the professional models played it cool and acted as if they weren't just schooled by the source.
On the other hand, the audience at the glamorous event loved the bonus lesson they were lucky enough to be witnessing.
The kitten stole not only the show but also everyone's hearts, as the video of her little fashion parade went viral in no time.