Adorable seal pup waves to camera while sunbathing on a British beach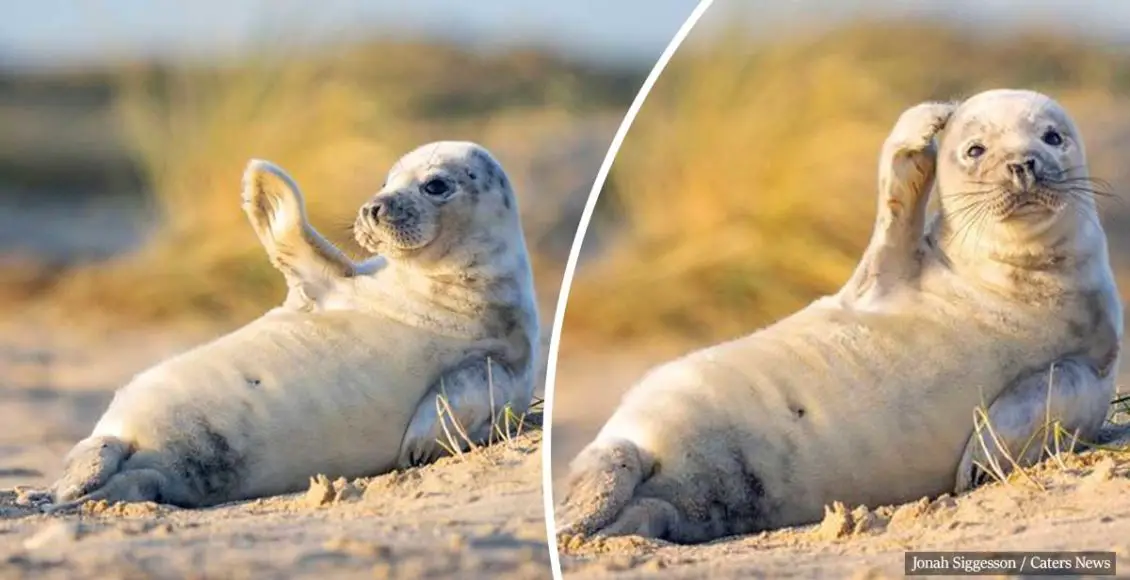 A charming seal pup was caught waving at the camera while it was relaxing in the sun on a UK beach.
The photographer who captured this precious moment, Johan Siggeson, made some amazing photos of the extremely photogenic seal. The pup was basking in the sun at the famous Horsey beach in Norfolk.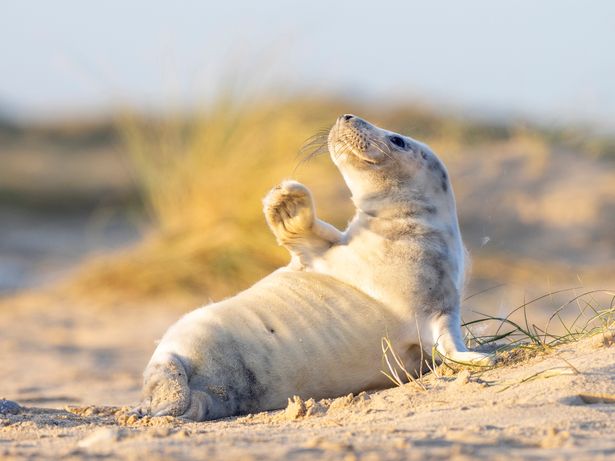 In the period between November and January, the iconic beach attracts a great number of seals and their newborn cubs.  The talented photographer snapped several lovely photos of the adorable seal. He even captured the pup waving friendly at the camera, and that's his favorite shot.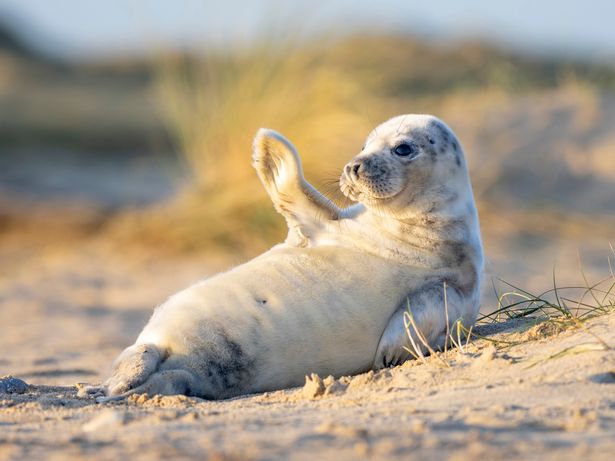 As per Mirror, while talking about the friendly photogenic animal, Jonah says:
"It was an amazing experience to spend time with these seals. We had some horrible weather the first days with rain, hail, and wind.

Other days were more tolerable. As a wildlife photographer, it was great with varied weather since it makes for different types of images.

I love the one where the seal is waving since it almost makes it look human."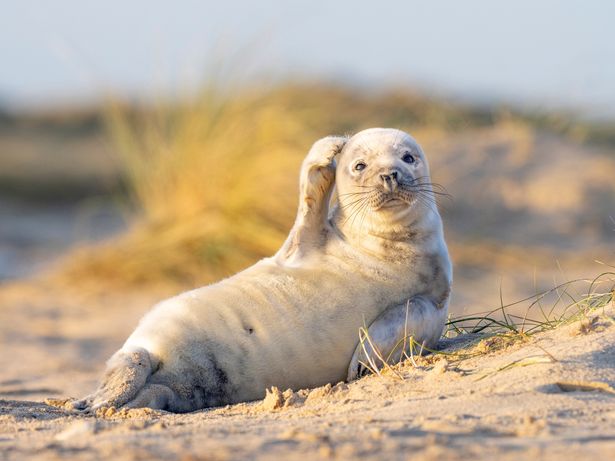 The lovely wild seals and their newborns attract a lot of attention from visitors at the British beach.
That's why the Friends of Horsey Seals group insisted on clear guidelines to keep the animals safe. In a recent Facebook post, they issued the problem, pointing out:
"This is an urgent message to please treat these beautiful animals with the ultimate respect they deserve.

Human intervention can easily prove fatal to seals and in particular their pups – so please ensure you adhere to the following rules on the beach."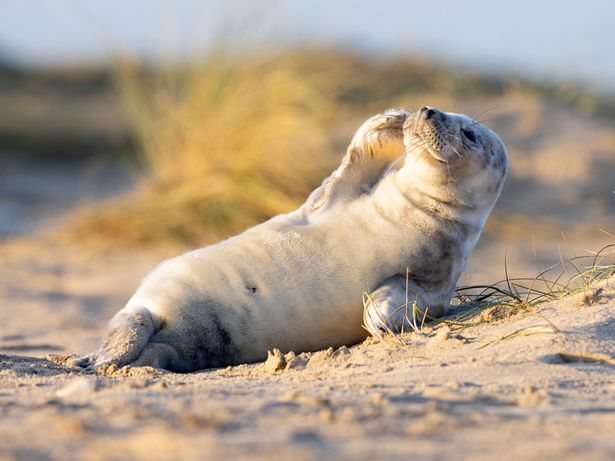 One of the main things the group insists on is for people who are about to visit the beach to make sure they always keep a distance of at least 10 meters between themselves and the animals. Another important safety instructions they suggest is for the visitors to never come between a pup and its mother.
After all, as adorable as they are, seals are wild animals, and people should be extremely careful around them.