Adorable photos of sleeping puppies at a pet daycare took over the Internet!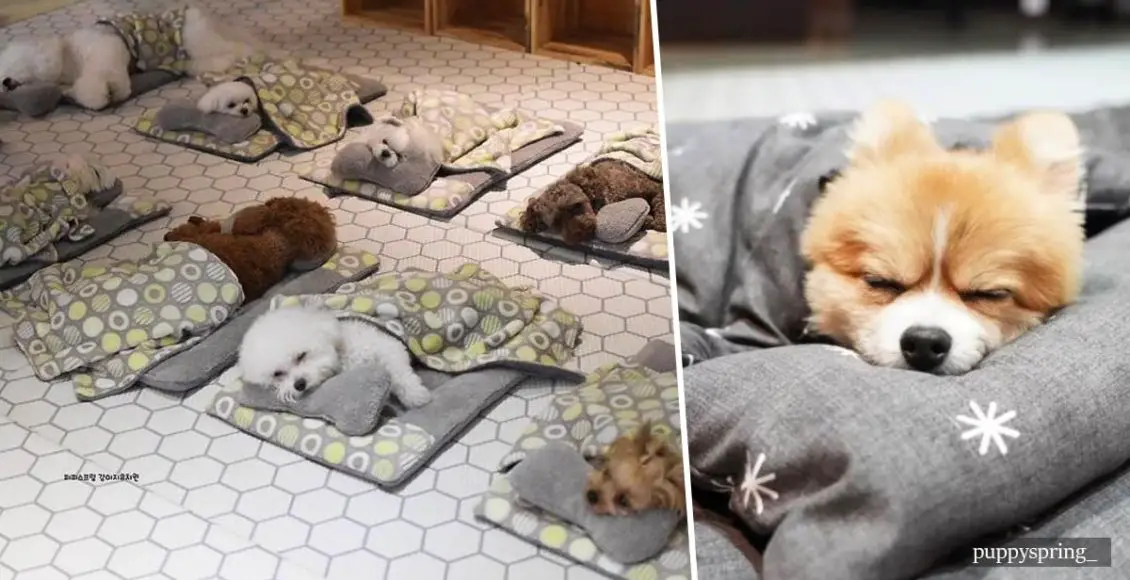 These sweet sleeping beauties are melting hearts all over the world.
Their overload cuteness took over the Internet, and thousands of netizens instantly fell in love with them.
Apparently, napping is one of the favorite activities of the puppets at The Puppy Spring facility in Gyeonggi-do, South Korea. Luckily, employees at this unusual daycare regularly post photos of the adorable puppies they take care of while their owners are at work.
The concept of a pet kindergarten is nothing new in Asia. Pets are like our children, and when we can't take care of them throughout the day, we might as well send them to a daycare, where they would get the attention and cares they deserve.
The person who runs The Puppy Spring is a certified professional dog behavior expert who looks after the wellbeing and the happiness of the puppies.
Moreover, the center also entertains its inhabitants with a series of games and exercises to help them improve their obedience and sociability. And when the pups get tired of all these activities and need to recharge their batteries, it's time for a nap!
Naptime at this pet daycare is usually around 2 p.m. to 3:30 p.m. so the puppies can get enough rest.
Meanwhile, the staff also gets the chance to enjoy their break. However, many of them can't resist, and instead of relaxing, they take pictures of the napping puppers and post them in the center's Instagram account. And we are all grateful for that because we can witness the cuteness of these little furry napping angels.
Aren't these pups the sweetest thing you've ever seen?!
Yes, all pets are adorable, but these napping little creatures are something else. And having someone to take care of when while their owners are away is truly amazing!