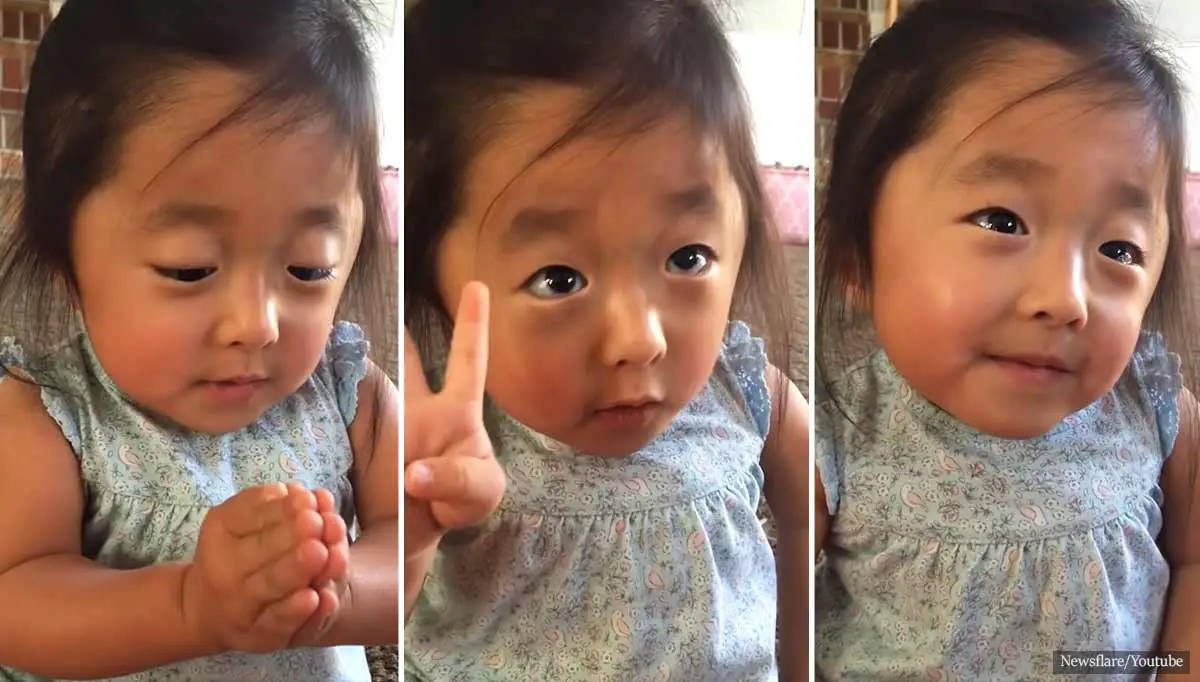 Adopted girl passionately describes the moment she first met her mother in heartwarming video
There is nothing as pure and precious as the unconditional love a child has for their parents.  And as one four-year-old girl proves, that affection starts very early!
Gabby and her infant sister Lily were adopted by a couple in the United States when Gaby was four and Lily was-one-year old.
Their adoption is Gabby's most cherished memory, and she recently shared it with her mother on video.
The loving way she remembers the story has melted the hearts of millions around the world.
In the sweet video recorded by her mom, Gabby explains how meeting her and her daddy has changed her life forever.
"Well when we was born, we became two little babies, and then Lily was still a baby, and I was 4 years old," she says, making sure she gets all the details right. "I got so big, and Lily was still a baby."
She continues saying that the two tinies were incredibly excited to meet their new family.
"We love you guys, and we want to be here for you and daddy," Gabby goes on. Touched, her mother assures her she feels the same way.
But precious Gabby isn't even near being done. She moves closer to her mom and whispers the next point like it's a big secret.
"Do you know what happened to my heart?" she asks. "When I saw you… my heart fell in love with you!"
And of course, her mother was quick to reply.
"My heart fell in love with you too," she says.
The video is so adorable that those who have watched it all seem to have melted under the pressure of cuteness.
And the online comments make that perfectly clear!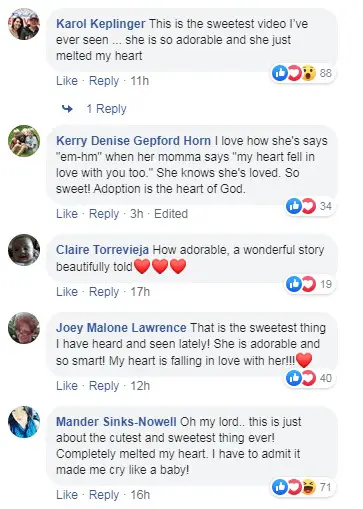 Moments like these are what makes being a parent so uniquely rewarding.
Little Gabby's mom and dad are more than lucky to have such a gem of a daughter!
It's just an incredible bonus that she remembers her adoption in such detail.
See the heartwarming video below.
Bring a smile to your friends and family's faces by sharing this beautiful story, and don't forget to let us know your thoughts in the comment section.