70-Year-Old Grandma Cleans 52 Beaches In One Year, Showing Us It's Never Too Late to Take Care of Our Planet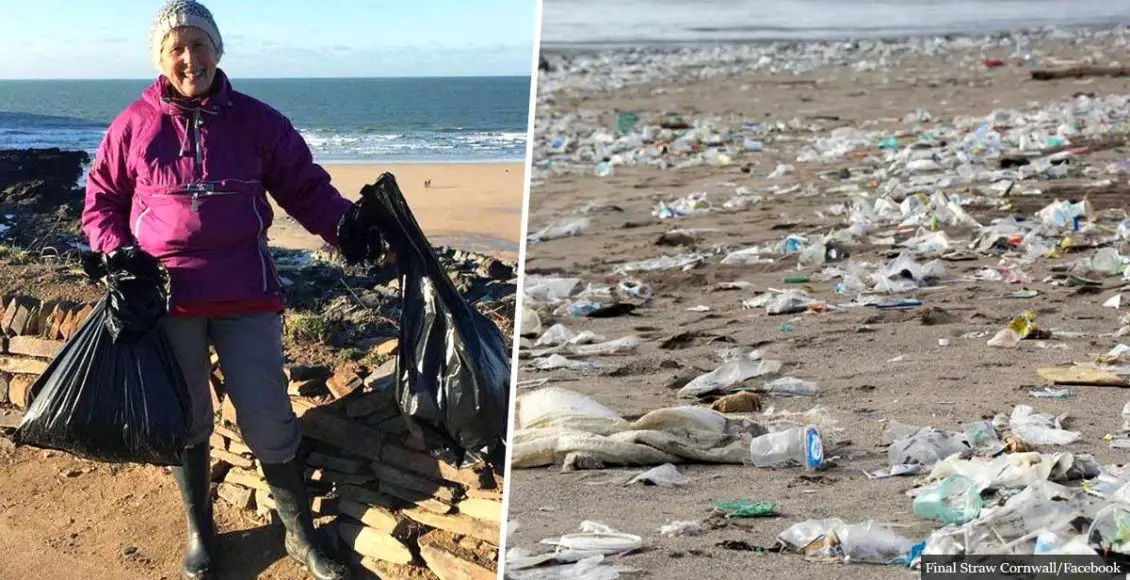 Earth is our home, but sadly, it is currently exposed to great suffering due to humanity's carelessness.
We all need to band together to reverse the effects of pollution and care for our planet if we want it to survive. Thankfully, there are a few heroes without capes out there. Let us learn more about what they do and follow in their footsteps.
In this particular case, we meet Pat Smith from Cornwall, UK, who noticed the problem of pollution and made a huge contribution to solve it.
After seeing a documentary about plastic pollution, this 70-year old grandmother got really bothered about the issue.
She decided to take action and contribute by cleaning up one beach per week. Pat has also initiated a campaign called The Final Straw. Her mission is to create, share and spread awareness of the harm and uselessness of 'plastic straws' and make her hometown, as well as the rest of the world plastic straw-free.
The people of Cornwall supported Pat's idea and, along with her grandchildren and some volunteers, fulfilled her resolution by cleaning up 52 Cornwall beaches in 2018.
This, however, does not end the story. Pat is determined and continues on with her mission to make the world a better place to live in.
"A fantastic and inspiring campaign. I am using this as an example to reduce plastic consumption and create change in my local area here in Auckland NZ,"  an inspired person shared on The Final Straw Facebook page.

"Fantastic Campaign, we need to keep sharing this and spreading the word, teaching everyone especially our children the importance of environmental issues and how important this is to our future planet," said another one.
Plastic straws are a good example of unnecessary single-use plastic in large quantities. It all ends on the beaches or at the bottom of seas and oceans, killing marine life, and takes up to 1000 years to decompose.
Seemingly little things such as this can lead to global problems and we are re all responsible for this. But it is not too late to solve the issue.
Pat Smith has proven that there is always a way to fix things by making positive contributions to change the situation for the best.
How do you feel about Pat's idea? Let us know in the comment section below.