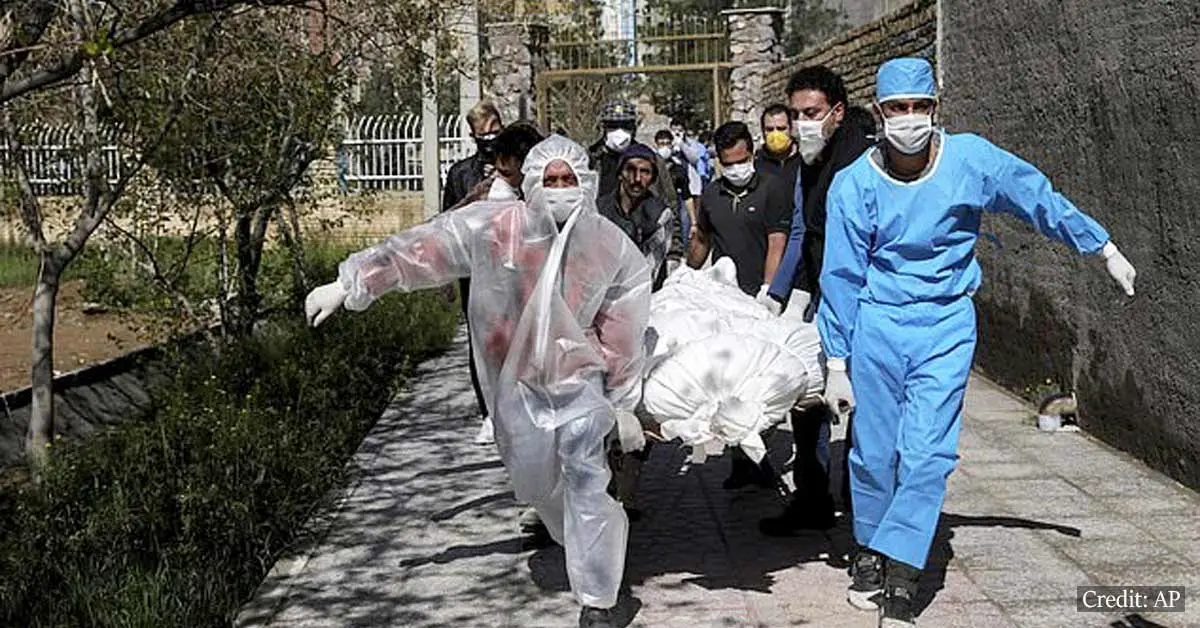 600 people have died and 3,000 have been poisoned in Iran after drinking neat alcohol to 'cure' coronavirus
A fake coronavirus cure in the form of high-concentration alcohol killed hundreds of people and poisoned thousands more in Iran. 
Believing it will cure them, more than 600 people have died after drinking the alcohol. Around 3,000 are now hospitalized according to Gholam Hossein Esmaili, an Iranian judicial spokesman. As reported by Mail Online, the spokesman states:
"The numbers are very high and are beyond our expectations. Alcohol consumption is not a cure but can be lethal. They must be held accountable for their criminal acts, for causing death and damage to citizens."
Unfortunately, medics have still not discovered a cure for coronavirus.
There are only a limited number of drugs that may help ease the symptoms. 
The country's parliament, which had been shut since February 25, convened Tuesday for the first time since the outbreak, as Iran reported a drop in new infections for the seventh straight day. At least 31 members are known to have contracted the virus.
Despite the new social distancing measures, television footage of the opening session showed some MPs huddling together. The parliament eventually decided to implement a total lockdown for the whole country at least for a month. However, some debated this new order would severely damage the economy. According to the semi-official news agency ISNA, MP Shadmehr Kazemzadeh said:
"This plan is against jobs and growing productivity. Who's going to pay for implementing it?"
On the contrary, Abdolkarim Hosseinzadeh, who drafted the bill, believes the country doesn't have enough clarity on how to contain the virus. He made a solid statement:
"We must urgently make a decision, as history will judge us."
In an attempt to block the spread of coronavirus, Iran has closed the non-essential businesses and has imposed inter-city travel bans.
However, low-risk businesses are expected to open again from Saturday, April 11th.
Nearly two-thirds of public servants must go to work, and the rest could do so from home. Moreover, newspaper and magazine publishers could resume their print editions from April 11th as well.
The so-called low-risk businesses are yet to be defined by the authorities. The head of Tehran's city council, Mohsen Hashemi, was quoted saying:
"We're seeing a duality in senior officials' remarks. On one hand, there's the health ministry asking for more stringent measures, and on the other economic officials decide things that make people feel the coronavirus is not so dangerous after all."
Others argue that anyone going back to work after practicing the social distancing measures could become a virus cluster bomb since many of the infected individuals were asymptomatic. However, Health Minister Saeid Namaki firmly believes they cannot shut down industries and production in times if an economic war.
In the Middle East, Iran is the worst-hit country from coronavirus so far. By April 8th, the total COVID-19 confirmed cases are 64,586, with almost 4,000 deaths.