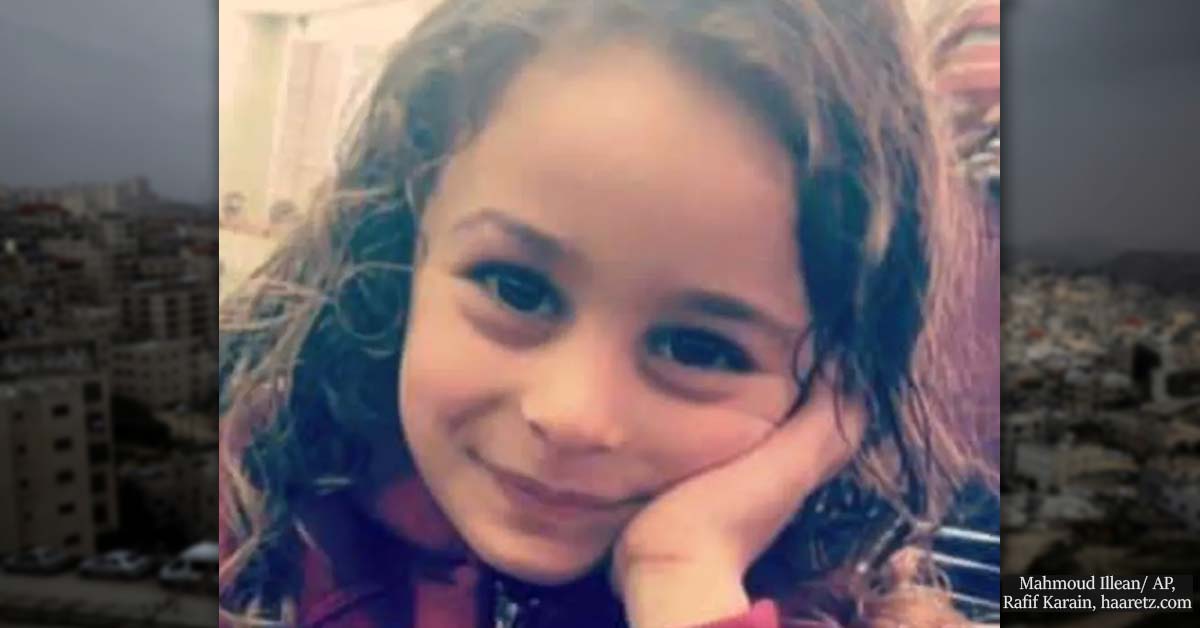 4-Year-Old Palestinian Girl Who Was Shot In The Head Dies Of Her Wounds
A 4-year-old girl from Palestine was shot in East Jerusalem almost two weeks ago and died of her wounds last Monday, according to Hadassah Ein Karem hospital. 
Rafif Qara'een, who lived in the Issawiya neighborhood, was reportedly struck by a stray bullet fired by an unidentified shooter on May 21, as per a police report.
A family member told the Ynet website shortly after the incident that they had sat down to eat a traditional Ramadan meal when a bullet suddenly struck her in the head.
Israel Police say they suspect bullet that hit Rafif Mohammed Karain two weeks ago was stray shot from West Bank, but the girl's family disputes this
https://t.co/sgXKapfIQd

— Haaretz.com (@haaretzcom) June 2, 2020
A hospital statement noted that Rafif had lost consciousness and was in life-threatening danger when she was taken in and put on a respirator.
Even though doctors performed surgery her "brain injury was extremely severe," according to the statement.
The girl's grandfather, Mahmoud Abu Riyaleh, spoke to Walla news, saying that the family was speechless of the fact that she "had just gone like that."
He said that nobody heard the sound of a bullet being fired when Rafif was shot and that they only realized it was a gunshot wound after they went to the hospital and doctors discovered the bullet in her head. Abu Riyaleh said experts identified the bullet as an M-16 caliber.
A 4-year old Palestinian girl who was shot by an M-16 calibre bullet while having dinner at her home in East #Jerusalem died of her wounds yesterday.

Rafif Qara'een was hit by a "stray bullet" fired by an "unknown shooter", according to #Israeli police.#PalestinianLivesMatter pic.twitter.com/VKXy6OvJUK

— Arab Research & Advocacy Bureau (@arabbureauorg) June 2, 2020
Authorities told the family that the shot apparently came from the Anata area, a place located on the other side of the security barrier and inside Palestinian Authority territory, he said.
However, local sources in Issawiya are doubting the police's explanation of what occurred because the family lives in the center of the neighborhood and nowhere near the security barrier, according to Haaretz. Sources in Palestine revealed that Rafif's father was previously involved in a family confrontation that forced him to move the family to Issawiya one year ago.
What are your thoughts on this senseless, heartbreaking incident? Let us know by joining the conversation in the comments and please share this article if you've found it informative.