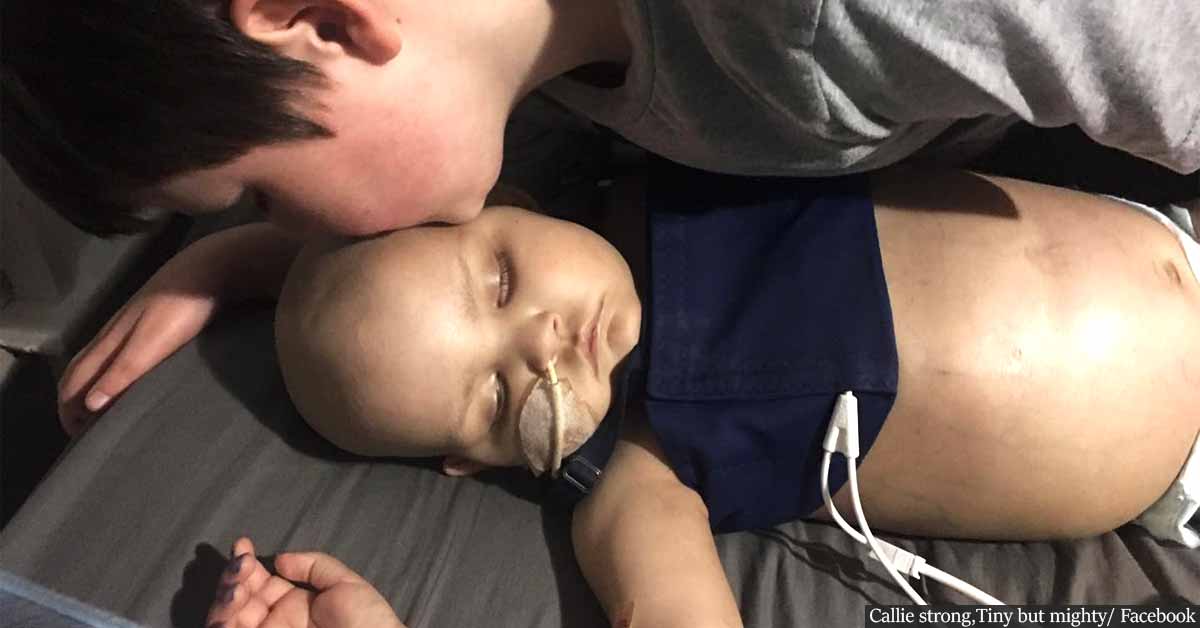 3-year-old whose cancer battle inspired the nation passes away after years-long battle
A 3-year-old angel, whose fight with cancer inspired many, tragically passed away over the weekend. 
Callie June Shaffer, the three-year-old girl who attracted national attention by bravely facing neuroblastoma, sadly lost the battle on Friday morning, FOX 19 reports.
As Newsner reveals, Callie's devastated family confirmed her death in a heart-tearing Facebook post. In the saddening publication, the family wrote:
"Today our sweet warrior Callie June turned in her princess crown for a halo and a pair of wings. She passed so peacefully, all the fears we had about what it will be like in the end, those were nowhere near. She was surrounded by so much love and we are sure she was welcomed in grand style into Heaven."
Callie had been heroically fighting neuroblastoma for years.
The little angel was suffering from a particular type of cancer that is said to almost always affect children age five or younger. She was diagnosed with the disease shortly before her adoption by Albree and Tiffany Shaffer.
There was a point where Callie's cancer disappeared. Sadly, it soon returned and became far too aggressive. Following these unfortunate circumstances, the child had to enroll in a Texas-based clinical trial for an experimental treatment in June.
Devastatingly, the three-year-old 'sweet warrior' was too precious for our world.
"We take peace knowing that in her very short 3 years on Earth, she manged to touch the hearts of so many, literally all around the world. Her beautiful eyes, infectious smile and huge bows definitely captured attention and her strength reeled everyone in. We are so grateful to have been able to share her story."
While Callie's parents remain strong in these distressing times, her brother, Tyler, 'is having a very hard time.' His loving mom and dad have set up an Amazon wishlist for anyone who would like to 'put a smile on his face' by sending him a present.
Additionally, the association Fighting All Monsters has established a fundraiser to help the family with costs associated with Callie's burial.