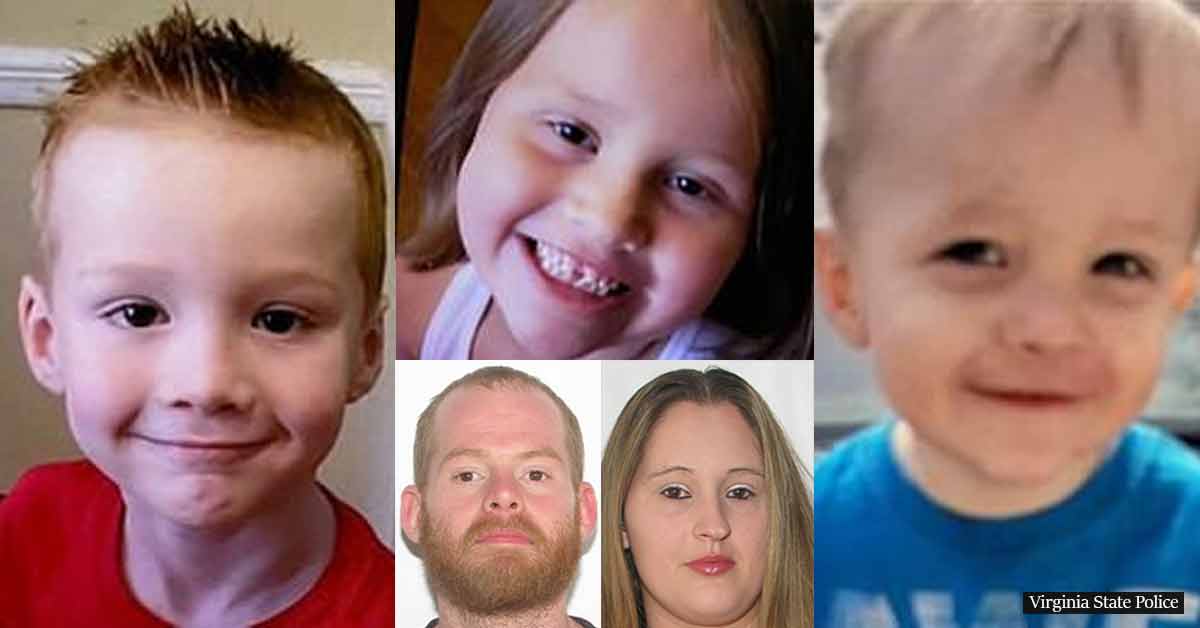 3 Children Found Safe In South Carolina After Being Abducted, Parents in Custody
Three missing kids from the state of Virginia who were thought to be in "extreme danger" were found safe and sound last Wednesday.
According to authorities, their father was put under arrest.
Colin Allison and Emma Cameron were found in the area of Florence, South Carolina around 4pm, according to Howard Hall, the County Police Chief who shared details on the case at a news conference last Wednesday. They were on the road with 35-year-old Ruby Marie Allison, wife of John Allison and mother of Emma and Colin.
Colin is only 21-months -old, while Cameron and Emma are both 6. An Amber Alert was made on Tuesday night for the kids who were last spotted in Roanoke County on Tuesday around 3:30 pm.
"As a result of our investigation, we learned that Ruby Allison had transported the children to Florida and later decided to return to Roanoke," the Police Chief said. "Their location was later narrowed to I-95 North in South Carolina."
The South Carolina Highway Patrol was made aware of the situation and stopped the vehicle Ruby and the children were in shortly after 4 pm, according to Chief Hall.
Ruby is currently in custody and is to be extradited back to Virginia.
The kids have been brought to South Carolina, where authorities will safeguard their return with Roanoke County Social Services.
34-year-old John Allison turned himself in to Roanoke County Police around 10 am on Wednesday according to Chief Hall. He was put under arrest on charges of abduction and felony. However, he did not assist in finding the kids, according to county spokesperson Amy Whittaker.
Mr. Allison is currently being held at the Roanoke County-Salem Jail.
Before the kids went missing, the social services office had attempted carrying out a court-ordered child removal, but their father refused to give out their whereabouts or allow the Child Protective Services to get near the children, according to police.
For a report on the story by 13News Now, please see the video below.
What are your thoughts on this story? Let us know by joining the conversation in the comments and please share this article if you've found it informative.