A 21-year-old father took his own life during the lockdown after telling family and friends he wouldn't make it without seeing them
A 21-year-old man was found dead after sharing with his mother he wouldn't make it through the quarantine without his 'huge support system' of friends.
On April 1st, Red Gale, the father of one from Lampeter, Cardiganshire, sent a 'goodbye' note to his friends and his devastated mother, Polly. According to Mail Online, Gale's older sister, Autumn, has revealed that 'he struggled'  when the lockdown due to the coronavirus pandemic left him without the people 'who cared about him'. She added:
"He had so many friends and family who cared about him but when the rules started he lost that huge support system. We tried really hard to take the pain away from him but he struggled."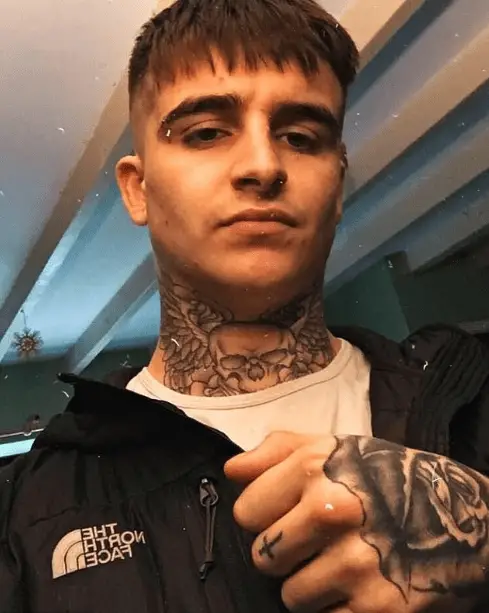 On April 2nd, Autumn Gale shared a heartbreaking post on Facebook, confirming her brother had committed suicide.
At only 21, not only Red was a loving father of a little girl, but he was also a talented singer and a gym enthusiast.
Tragically, his heartbroken family confirmed he had taken his own life. His sister explained:
"He was let down – we reached out to services, GPs, hotlines, and everything but as soon as the pandemic started it felt like he was being passed around and that they closed the doors on him. Everything was about the virus." 
The 21-year-old's family shared he was a loving father and a considerate person who often helped other young people with their mental health issues. Autumn says her brother was 'funny, loyal, and thoughtful'. She adds that he always went above and beyond for other people.
"He had been struggling with his mental health for a couple of years and was let down so many times. His friends and family, we were all fighting for him but he couldn't do it anymore and gave up the fight."
Red's sister also revealed that about two weeks before the lockdown began, she had taken her brother to the GP.
There, he was told to go to a walk-in center 30 miles away.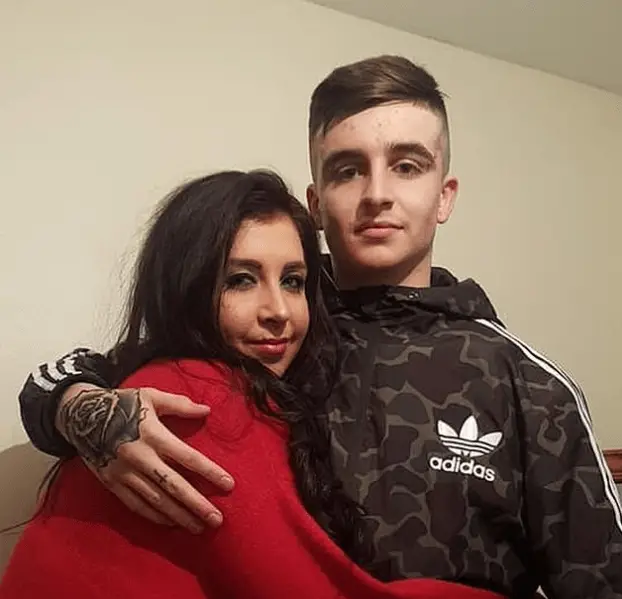 Polly, Gale's heartbroken mother, told Wales Online:
"He wasn't in the right mental state for that and we couldn't get Red there. Then the weekend before, we phoned the surgery but it was "out-of-hours" and we were advised to phone 101 but were on hold for hours and couldn't get through because the line was so busy."
On Thursday, April 16th, after the NHS clap dedicated to the health workers fighting coronavirus, the S4C building in Carmarthen was lit red in the memory of the 21-year-old father.
Additionally, a picture of Red Gale was projected on the front of the building. 
In a tribute to her beloved son, the grieving mother, Polly, said:
"You had a soft, warm and loving heart. A heart that would fiercely protect the vulnerable, because you understood how it felt. You lived with a wounded heart for far too long and I wished everyday that the universe would protect you to heal that beautiful heart of yours."
Red's funeral was streamed last Wednesday, April 15th. A memorial fund on GoFundMe named after him was set up to raise money for the costs. In the page, Rhian Lewis, on behalf of Autumn Gale, has written:
"If you were lucky enough to have had the opportunity to cross paths with the legend that is Red Gale, he is one person you will never ever forget. Always full of life, with such a big heart and so much love to give. A very much loved dad, son, brother, uncle, grandson, nephew and friend to many. His story ended far too soon."
Red's family is pleading for more action and support for those who struggle with mental health complications during these uncertain times.
In addition, the clinical director for mental health at the Hywel Dda University Health Board, Dr. Warren Lloyd, stated that mental health services were deemed 'essential'.
"Mental health crisis provision is designated an essential service for people of all ages and have been preserved. They will be further enhanced as and when required in response to the COVID-19 pandemic for people both in hospital and within the community."
Later this year, an investigation on Red Gale's sudden death is expected to be held.