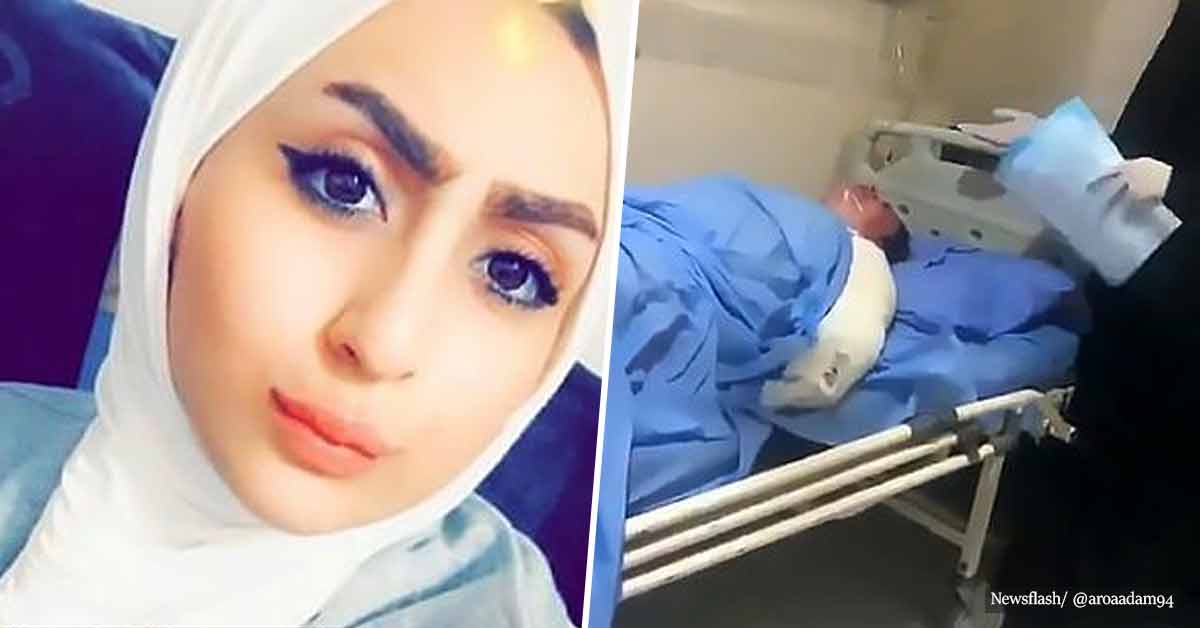 20-year-old Iraqi woman torched to death by her abusive husband
A 20-year-old woman from Iraq was reportedly set on fire by her abusive husband and died of her wounds. 
Last week, the Iraqi woman Malak Haider al-Zubaidi was photographed on her hospital bed in the city of Najaf. On Saturday, April 18th, she died of multiple organ failure caused by her injuries, as Mail Online reports. Since appearing online, the chilling photos have sparked massive outrage on social media.
Malak's husband, Mohammed Al Mayahli, who is also a police officer, is currently facing calls for prosecution along with his family.
In fact, his relatives are said to include a high-ranking member of the military.
The woman's family claims her husband was abusive and had made her cut off all contact for the last few months. This made Malak feel extremely distressed. Moreover, they explain that on the day she was set alight, Mohammed attacked her with a phone charging cable before she was deluged in petrol and burned alive.
On the contrary, Mohammed denied attacking his wife.
He uploaded a post on social media, claiming Malak was suffering from a mental illness and intentionally set herself on fire.
In Iraq, husbands are still given the right to discipline their wives as they choose, and there are no laws against domestic violence.
On the other hand, the Republic of Iraq's official constitution prohibits 'all forms of violence and abuse in the family'.
Britain's Ambassador to Iraq, Stephen Hickey, wrote a statement on social media, saying:
"We feel a great deal of sadness about Malak al-Zubaidi's case, and we hope the investigation is completed quickly. We would like to remind you that domestic violence, whether it is physiological or physical abuse, is a prevailing problem around the world."
An investigation of the case has been launched. This comes as activists accused the man's family of acting above the law, using Mohammed's father's general position in the army.