20 times women fiercely took down toxic men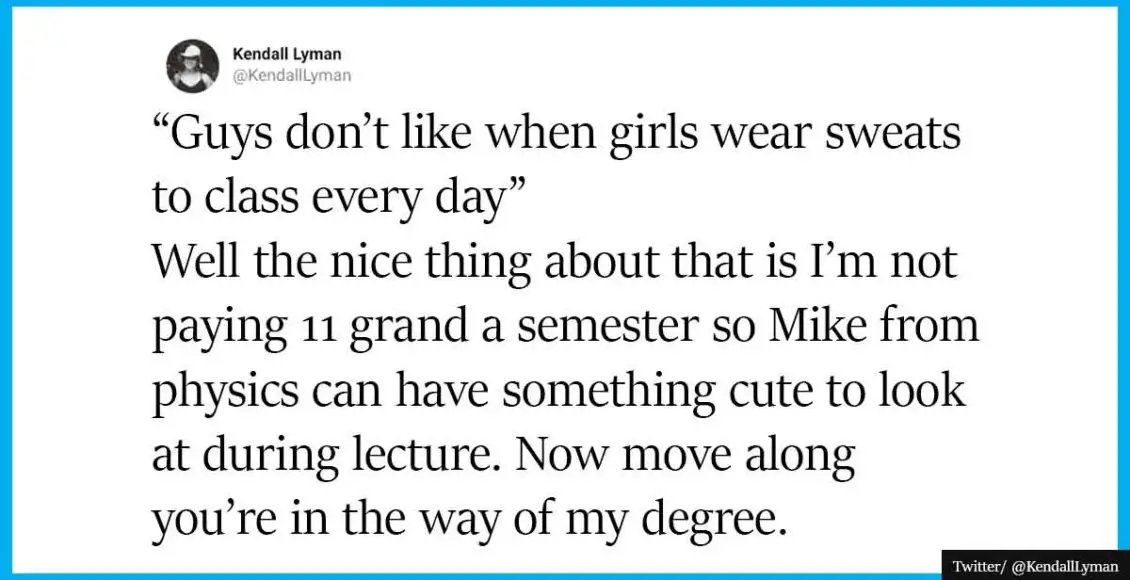 Even in today's world, the 21st century, the age of tolerance and acceptance, toxic masculinity remains an incredibly serious issue. Far too many women are dealing with random dudes in their DMs, men who expect them to look a certain way to please them, or even societies that shame them for who they are as individuals and undermining their potential.
So, it's safe to say that dating can be extremely overwhelming.
In fact, a 2020 survey reveals that adults find dating in the last few years much harder than it was before. Moreover, a majority of women claim they have experienced abusive behavior from someone they went on a date with. While this is undeniably distressing, sadly, it isn't that shocking.
However, as Upworthy notes, more and more ladies have gathered the courage to call out men's toxic behavior online. А subreddit called Female Dating Strategy contains some of the most fierce takedowns posted on social media.
Here are 20 times when women expressed their resentment for toxic men in an absolutely savage fashion: 
1. When they try to play the victim.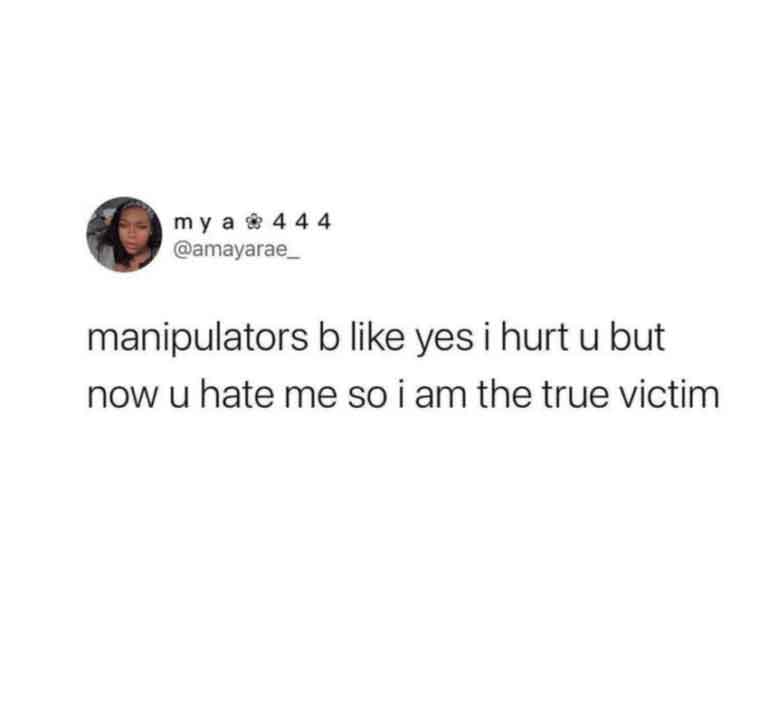 2. When the "I have a boyfriend" line stops working.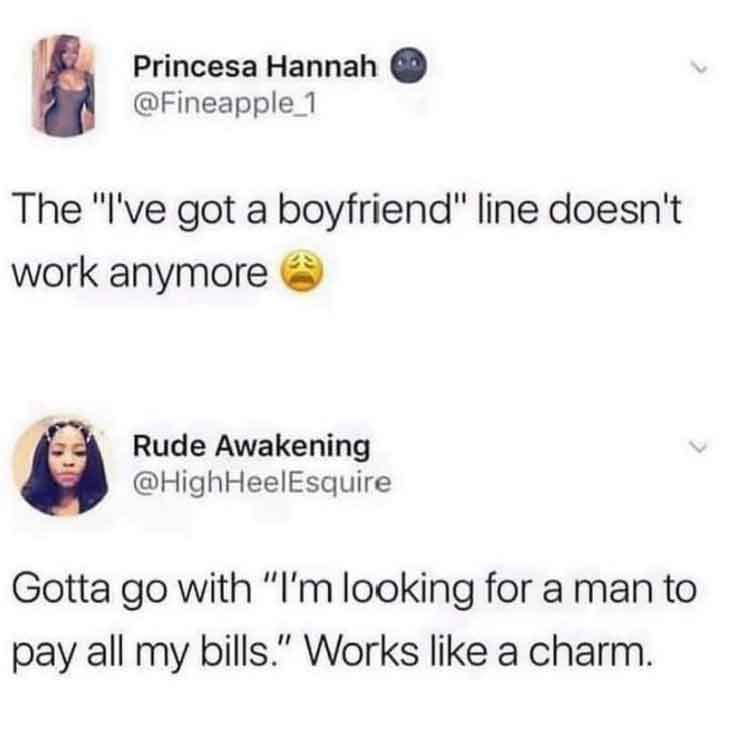 3. When it's payback time.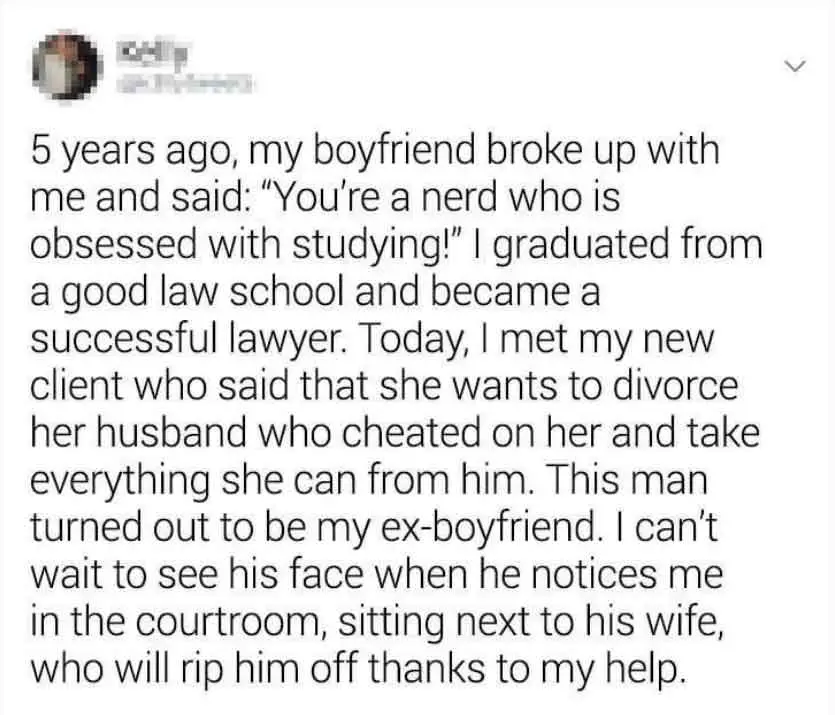 4. When clothes aren't the real issue.
if lesbians can control themselves when girls are wearing revealing clothing but guys cant, maybe the problem isn't the clothes

— pix | 📌 (@drmology) June 16, 2020
5. When she knows what she wants.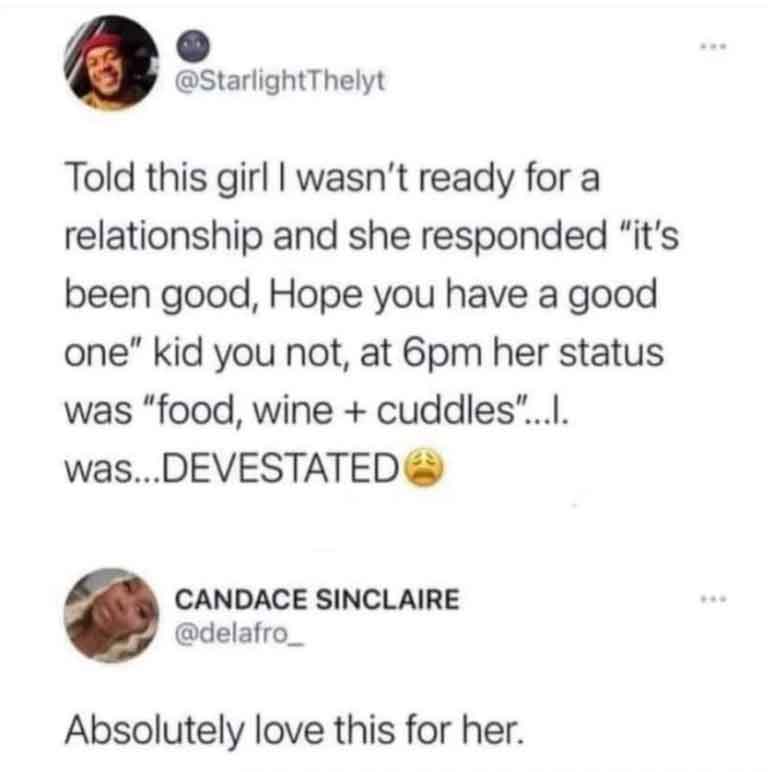 6. When he chokes on his stupidity.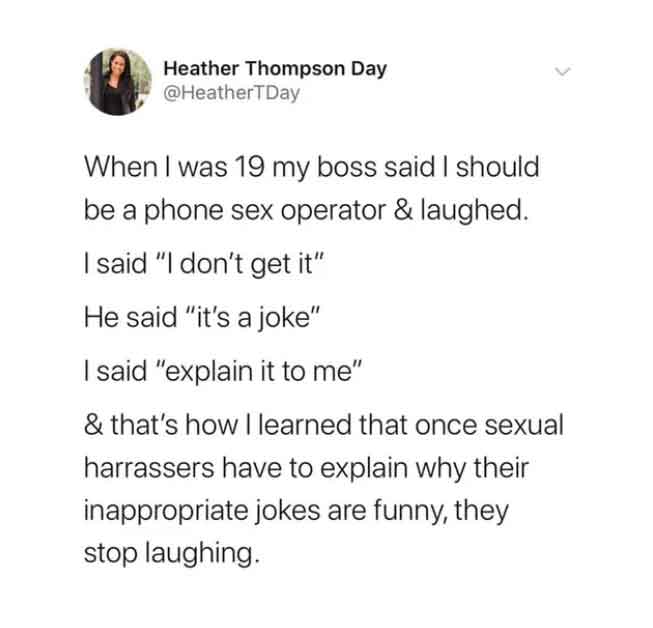 7. When he asks hopefully.
8. When they think their opinion is more important than your education.
"Guys don't like when girls wear sweats to class every day" well the nice thing about that is I'm not paying 11 grand a semester so Mike from physics can have something cute to look at during lecture. Now move along you're in the way of my degree

— Kendall Lyman (@KendallLyman) November 14, 2017
9. When they shame you for your childhood trauma.

10. When we fear sharks more than we fear actual predators. 
11. When they excuse their behavior with "girls mature faster than boys".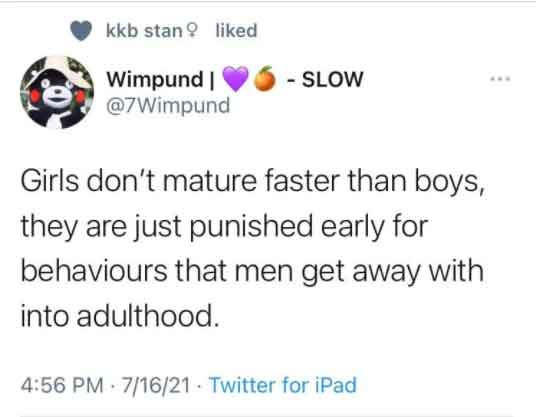 12. When they expect different treatment. 
Something I heard a lot growing up: Girls, boys mature more slowly than you. Make allowances for them.

Something I never heard: Boys, girls mature more rapidly than you. Look to them as examples of intelligence and leadership.

— Lil Shayno from 97th (@_withawhy) September 20, 2018
13. When they say: "I trust you, I just don't trust him."
14. When the weight loss journey is incredibly rewarding.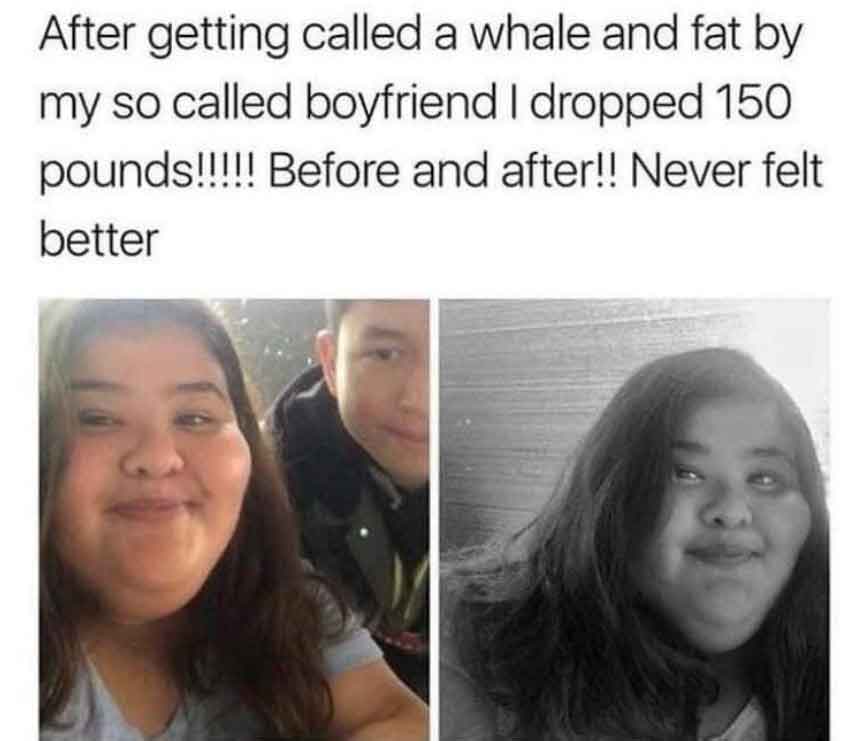 15. When they overlook the real threat.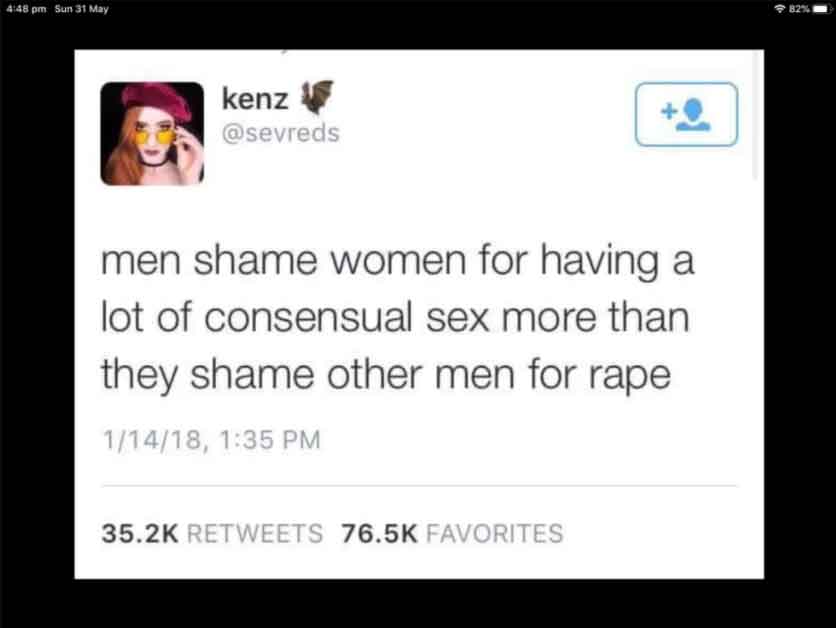 16. When you find out the actual reason for your anxiety. 
My aunt got a divorce and I asked how she felt and she said "I thought I had an anxiety disorder but it turns out it was just your uncle"

— Amy Silverberg (@AmySilverberg) March 13, 2021
17. When he is not like other men. 
18. When they try to teach you how to behave.
19. When it's about time to block that random guy.
20. When fairytales have a toxic message.
i personally think cinderella should have lived a happy life with all her animal friends rather than settle for a man who had her try on a shoe because he didn't recognize her without makeup

— corri (@okiecorri) July 20, 2020
Have you ever been in a similar situation? What do you do when someone violates your boundaries? Leave a comment to let us know!