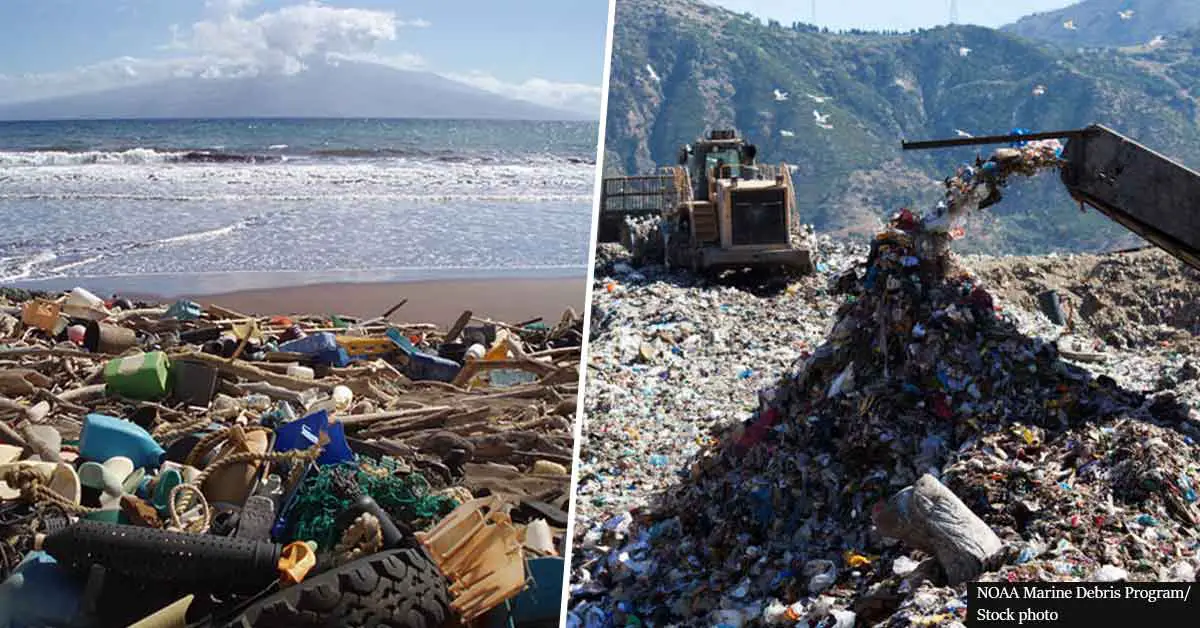 20 companies produce 55% of all plastic waste in the world
20 companies are responsible for 55% of the world's plastic waste, research claims.
According to a new study, more than half of the world's plastic waste comes from only 20 companies.
The research called "Plastic Waste Makers" explains how single-use plastics affect our planet. As per the report, they "epitomize the plastics crisis."
"Today, single-use plastics account for over a third of plastics produced every year, with 98 per cent manufactured from fossil fuels. 
As UNILAD notes, the study points out that oil and gas company ExxonMobil and the chemical company Dow are largely responsible for plastic waste. They can be found in the list of the 20 polymer producers accountable for 55% of all plastic waste in 2019.
The Plastic Waste Makers Index list of plastic producers responsible for the global waste issue also includes Sinopec, Indorama Ventures, Saudi Aramco, PetroChina, and LyondellBasell.
The Minderoo Foundation found that 100 companies produce 90% of all single-use plastic waste.
What's more, according to the research, the banks Barclays and HSBC are mostly involved in financing these companies, giving a whopping 3.1 billion each to the polluters.
👏🏼 if we don't know what the problem actually looks like, we can't meaningfully address it. To create a world with #NoPlasticWaste we need to first understand the true #SourceOfPlasticWaste https://t.co/7Kda8TLNNO

— Minderoo Foundation (@minderoo) May 18, 2021
The authors of the study explain:
"An environmental catastrophe beckons: much of the resulting single-use plastic waste will end up as pollution in developing countries with poor waste management systems. The projected rate of growth in the supply of these virgin polymers… will likely keep new, circular models of production and reuse 'out of the money' without regulatory stimulus."
If we want to create a world with #NoPlasticWaste, we *must* hold those responsible for generating it responsible. That means those directly involved, but also fossil fuel companies, resin producers, banks, governments and anyone else enabling the harm. pic.twitter.com/C7H70g9zgO

— No Plastic Waste (@No_PlasticWaste) May 16, 2021
As the use of single-use plastics continues to grow rapidly, it is feared that in the next five years, it may escalate by over 30%.  The researchers add:
"And if growth in single-use plastic production continues at current rates, they could account for five to 10 per cent of the world's greenhouse gas emissions by 2050."