15+ stunning photos of tall women proudly showing off their shorter partners
Do you think size matters? We're talking about height here, don't get confused!
When it comes to real love, height should never be serving as a dealbreaker.
In fact, some women are incredibly proud of their shorter partners and they never miss a chance to show them off.
Happily married to my 5'5" king for 8 years while y'all are getting ghosted by 6'2" alcoholics with 7th grade reading levels but go off about how you only date tall men I guess pic.twitter.com/WzUL7ywk8F

— Lizz Adams (@Lizz) December 13, 2019
When Lizz Adams tweeted: "Happily married to my 5'5" king for 8 years", she was never expecting to start a viral trend. Not only her post gained massive social media popularity, but it was also followed by dozens of tweets of beautiful tall women proudly showing off their shorter husbands.
Being short doesn't automatically make you less attractive, that's for sure! So, when someone makes fun of your height, just show them this article. The dozens of adorable tweets of tall ladies posing next to their shorter significant others definitely prove that height doesn't matter.
Here are 15 photos absolutely proving that love doesn't care about height!
1. "My husband is half an inch shorter than me and I love him to bits. 💗💗"
2. "4 inches taller than my 5'2 king but over two years strong. 😍😍"
3. "Ain't nobody hotter than my 5'3" husband."
4. "6'2 and 5'5 and married for 21.5 years!"
5. "24 years together, 3 kids and a dog. 5'10 vs 5'6 and still so in love 😍"
6. "So glad I got over myself and found forever love with all 5 ft 8 inches of him."
7. "I'm 6' and my boyfriend is 5'10" and he treats me like a QUEEN."
8. "My smol boy is my favorite."
9. "6ft and 5ft10, 7 years strong. 🤙🏻"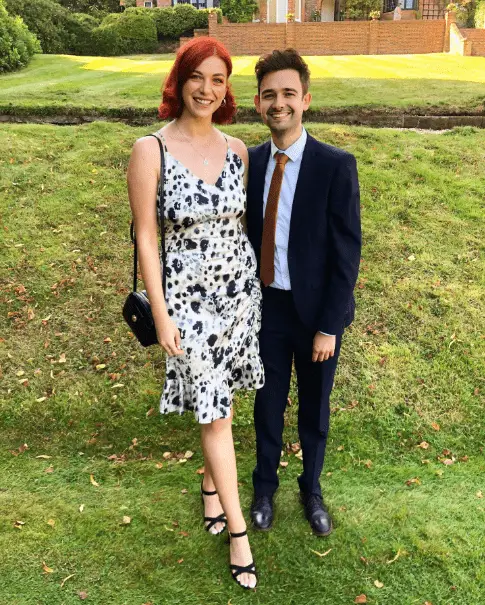 10. "My mom is 5'6″ and my dad is 4'11" married for 35 years."
11. "My husband is standing on his tip toes in this picture!"
12. "I never thought I'd be married to a shorter guy, but here we are, killin it 🤷🏻‍♀️"
13. "Lots of short men have a complex about their height because of how they grew up seeing the chicks dating all the tall dudes…" Well, they shouldn't!
14. "Been with my 5'4" pocket-sized husband for 16 years."
15. "I'm close to 6"0 and my husband is 5"8. People have stared at us before. I think we are a good looking couple Woman tipping hand 💁‍♀️