14-Month-Old Baby Goes Home After Spending Entire Life In The Hospital: 'she has a fighting spirit'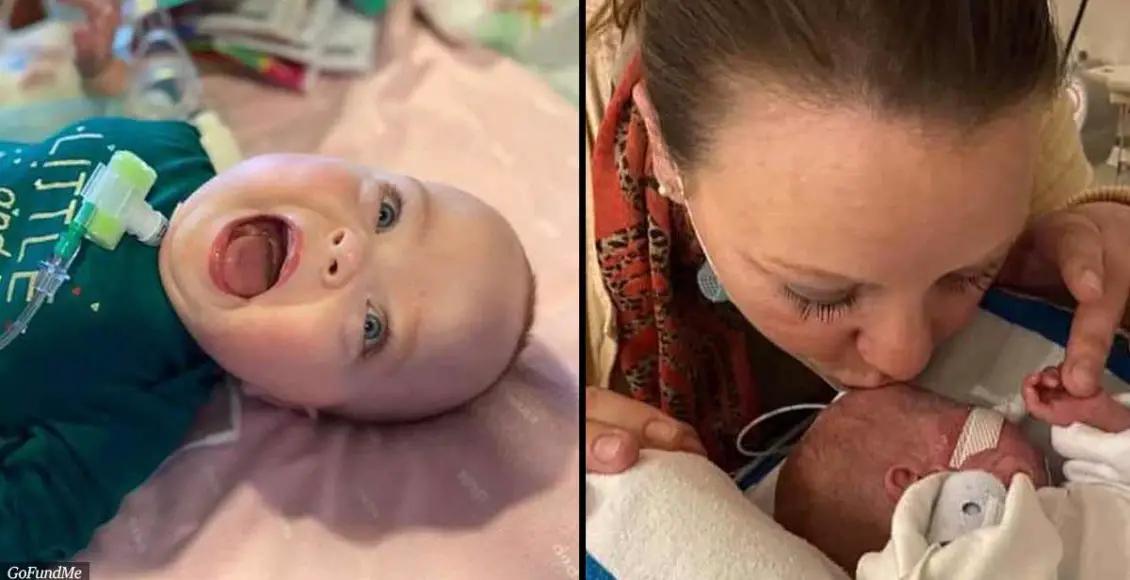 For this family, every day was a "terrifying" struggle, but they eventually saw a light in the tunnel. 
Baby Ada Mesnard was born prematurely, together with her twin brother one year and two months ago in New York. Sadly, he did not make it and Ada has been battling to stay alive ever since. Born only 23 weeks into gestation, Ada weighed just 1 pound, and she has had to go through numerous operations before finally being able to go home and live life like other babies her age.
According to Inside Edition, her mother Laurena, said:
"She and her brother were born very young at 23 weeks and 2 days. He's now in Heaven. For her, it's been many, many surgeries."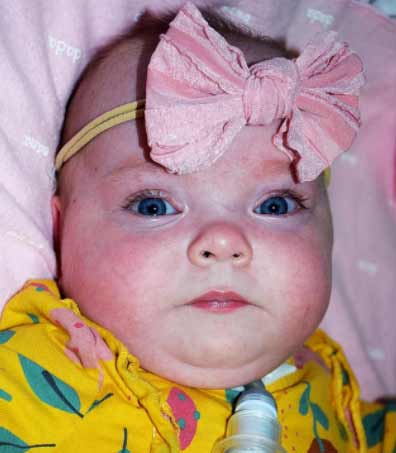 According to a GoFundMe page set up by the family, just a few hours after Ada's brother, Weston was born he "passed away in his momma's arms with daddy on a video call."
At the time of the twins' birth, their father was serving the country overseas. Even though baby Ada was so little, she kept the fight going, but was diagnosed with the bronchopulmonary disorder. Doctors also discovered that she had other respiratory problems.
She had to be put on a ventilator to breathe and needed a gastrostomy tube in order to eat. After months of struggle in the hospital, Ada slowly began recovering.
"Every day was terrifying. But slowly over about 8 months, she started to make progress," Ada's mother said.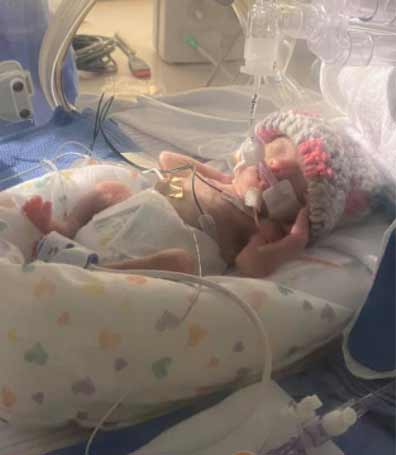 Eventually, Ada was able to move better and start playing, and today, after 14 months of hospital life, she is finally home with her loved ones.
"We never thought she would go home without a ventilator. It's huge! It's life-changing! For the first time in her whole life – a year – she's breathing on her own," said her mother.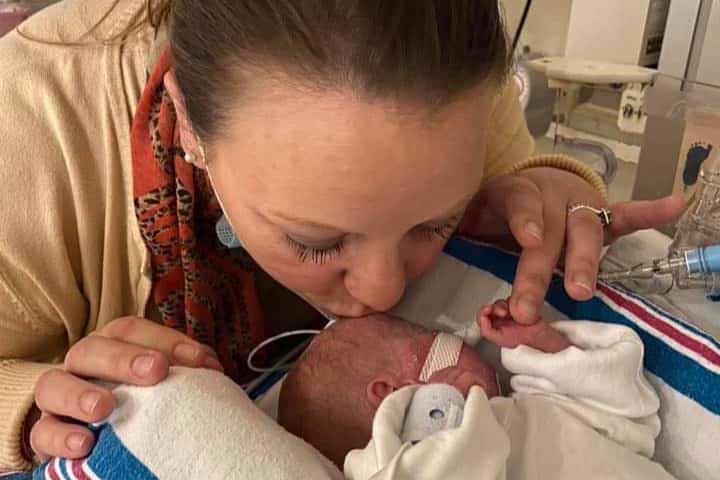 Dr. Dennis Davidson from Blythedale Children's hospital said of Ada, as quoted by ABC7:
"Usually you get a good idea if there's going to be something seriously wrong by 18 months. She is 14 months now, and she is a rock star."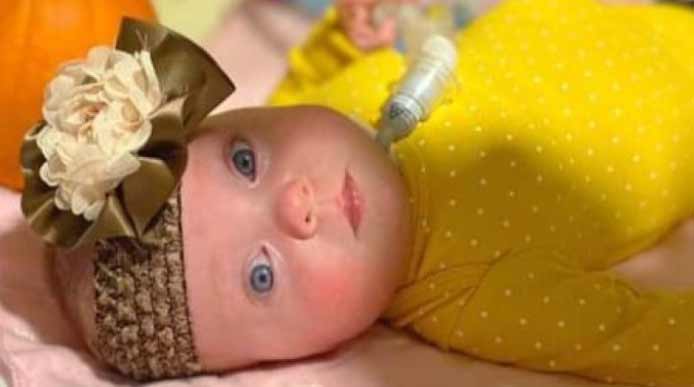 At the moment, she is still unable to talk, but people say she's an incredibly brave baby.
"She has a fighting spirit and it has carried her all the way to this point," her mother said, according to News 12.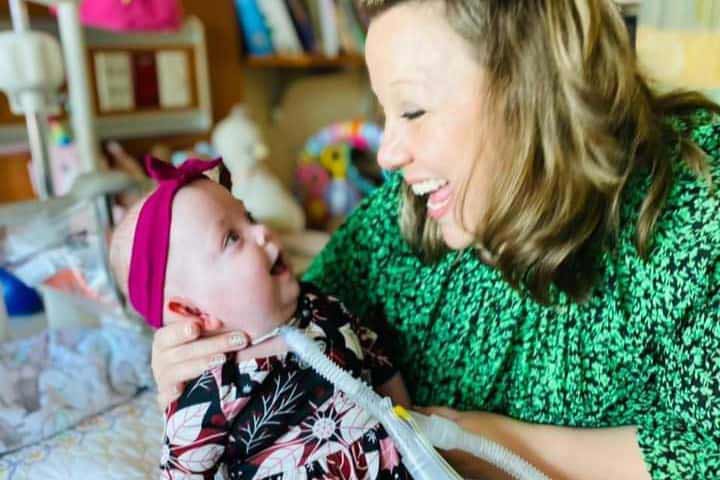 After 408 days in hospital care, Laurena and her husband, Pierre, were finally able to take Ada home after months of worrying.
"Never lose hope that you will get home. And it may take 408 days like us, but the journey is worth it," Laurena said.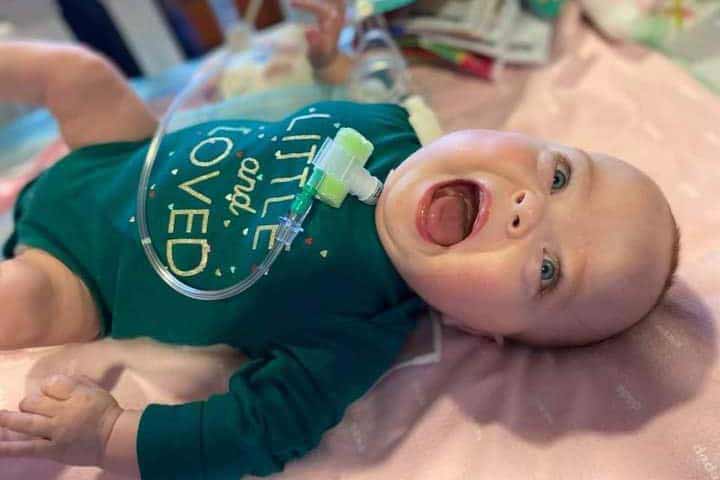 A week ago, Blythedale Children's Hospital made a Facebook post along with the touching video of little Ada leaving the hospital.
"When former preemie Ada was born, she weighed as much as a loaf of bread and depended on a ventilator to breathe," they shared. "Now, after almost 14 months and the help of Blythedale Children's Hospital, she weighs 19 lbs., breathes on her own and is going home for the first time." 
Check out Inside Edition's report on the story by clicking below.
What are your thoughts on this heartwarming story? Let us know by joining the conversation in the comments and please share this article if you've found it of value.